Variations: Dr. Hyunsoon Whang's Musical Versatility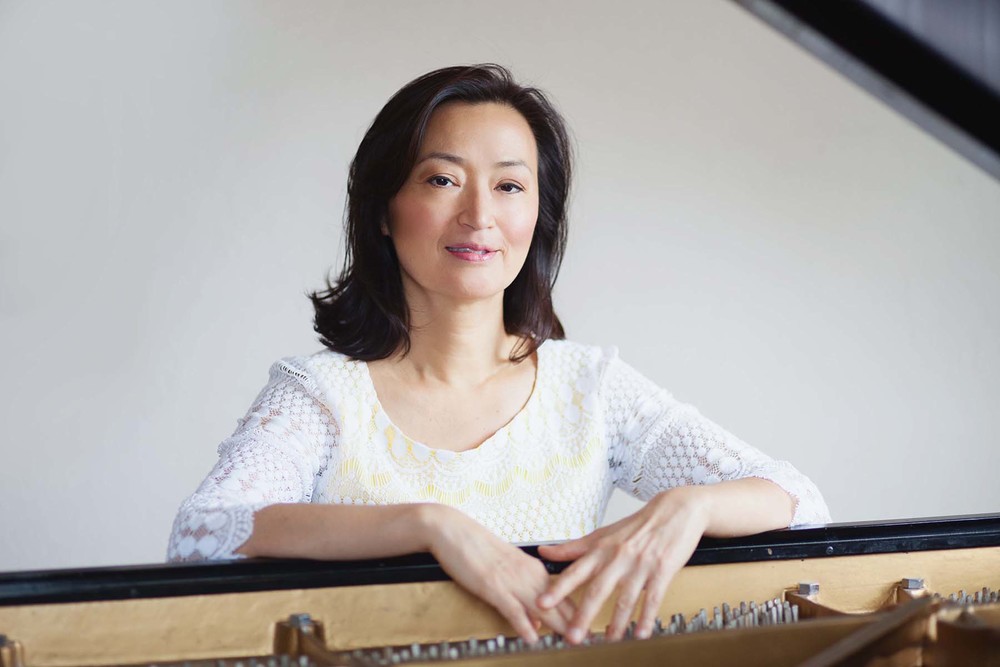 Robert King
A&E Editor
@wckdrjtk
Cameron Professor and McMahon Endowed Chair in Music Hyunsoon Whang performed classical music in a piano recital at 7:30 p.m. on Oct. 5 in the University Theatre.
Whang's program consisted of selections from different styles and composers such as Mozart, Liszt, Chopin and Villa Lobos.
Whang said that her wide variety of music styles makes him more versatile.
"It depends, sometimes I'll have a theme and I'll go with it, like all German composers or something like that." Whang said, "Other times I go for the variety of composers and styles, which I chose this time."
Whang chose to perform Mozart's "Nine Variations in D Major" (1789), Liszt's "Petrarch Sonnets No. 47, 104 and 123," (1846) and Villa-Lobos "A prole do bebê No. 1" (1918).
While most of Whang's selections originated in the 18-20th centuries, she also chose a composition by Cameron Professor of Music Dr. Gregory Hoepfner, titled "In D," composed in 2016.
Whang said that she has played a piece by Hoepfner before.
Last year she approached him and asked if he had any new compositions.
"I felt ready to play another one," she said. "So I asked if he had any pieces that I might be able to play. He gave me a couple of pieces, and I really liked "In D."
Hoepfner said "In D" is a homage to Terry Riley, and 1960s era composer.
Riley wrote a piece that he enjoyed called 'In C" where he wanted to prove that music can still be composed and written in C major.
"The only similarity between his piece and mine is the title," he said. "My piece uses many different scales, modes and ideas based on a root of D major. There is a melodic theme that weaves through it, but it basically explores a lot of different tonalities."
Whang first premiered Hoepfner's "In D" back in January at the Simmons Center in Duncan. During the upcoming fall break, Whang will debut Hoepfner's piece in California.
The three Liszt compositions that Whang performed come from a collection of compositions called "The Years of Pilgrimage."
The collection is full of program music inspired by Italian art and literature including Francesco Petrarca's sonnets and piano pieces inspired by the sonnets.
Petrarca was an Italian humanist and poet in the Renaissance era.
Whang asked Band Dr. Director Claudio Re, who is from Italy, to recite the sonnets aloud, followed by Whang playing the corresponding composition.
Whang says that having Re read the sonnets was a treat.
"Just listening to the Italian language being spoken is like music," she said.
Re is glad that he had the opportunity to study and read Petrarca's poems at the recital.
"In Italy we do some Italian poetry in high school," he said. "But I didn't have a chance to go deep into the language. I had to study a few things to understand the poems and appreciate the rhythm of the words."
Whang does at least one performance on the Lawton Cameron campus each year. Every other year she has a recital at the Simmons Center in Duncan.
In February, Whang is inviting singer Amalia D'arcy to the Lectures and Concert series. The theme of Whang and Darcy's concert will be late romanticism in transition.
The two will perform selections by composers from the late nineteenth to early twentieth centuries.
In Spring Whang does an educational outreach for sixth graders in public schools.
"I invite them to the Recital Hall and we do interactive presentation recitals in which we talk about music," she said. "They ask questions, and I ask them what they think."
For more information about where and when Hyunsoon Whang will be playing next, her website is hyunsoonwhang.com.
Tags A&ERobert King
You may also like...