A "Clueless" 22nd Anniversary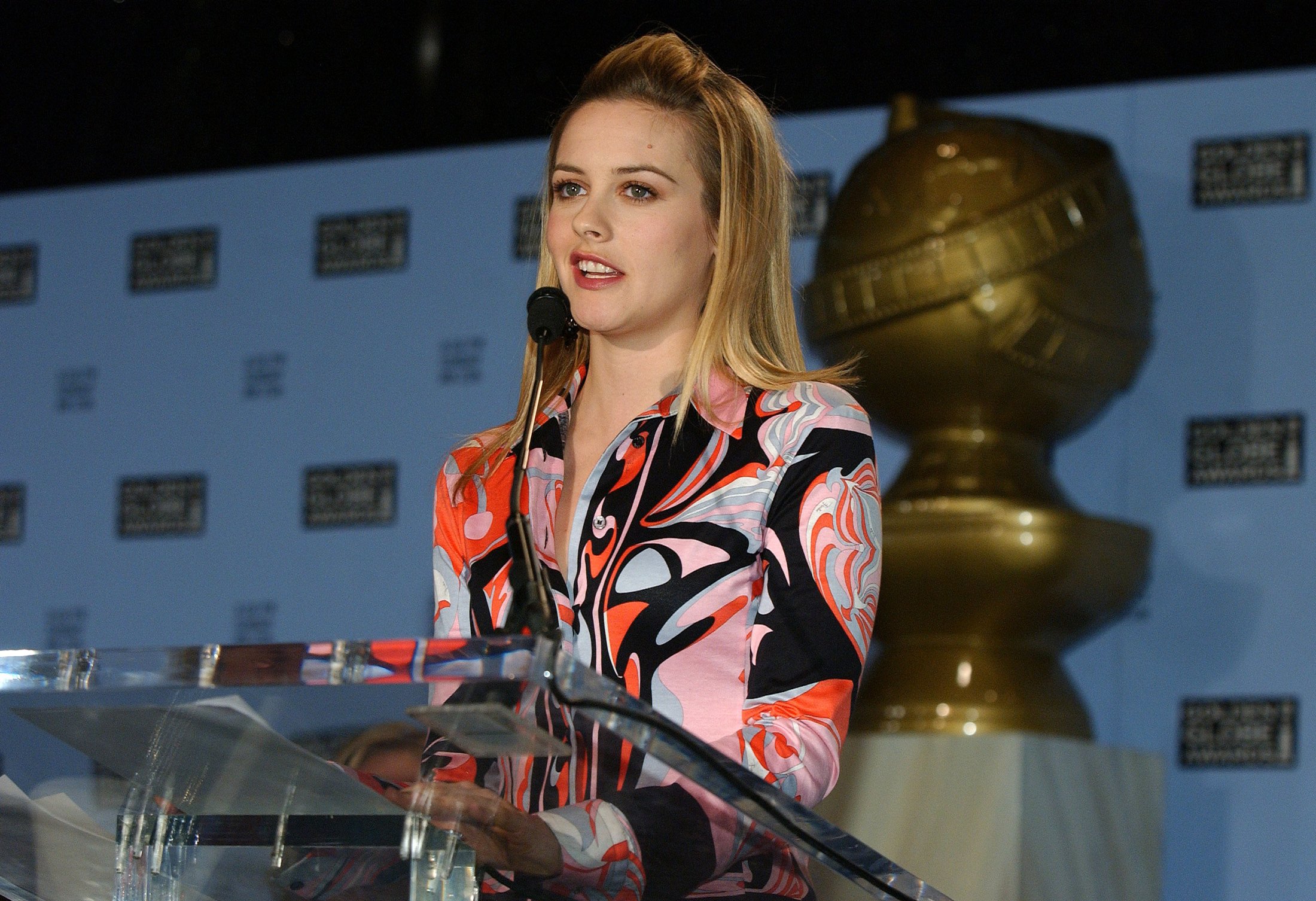 Alicia Silverstone announces nominations for the 61st Annual Golden Globes Awards on Thursday, December 18, 2003, in Los Angeles, California.
Madison Lyda
Staff Writer
An iconic 1990s coming-of-age story, "Clueless" has become a timeless classic: A movie revolving around the nostalgic, fashionable and fabulous lives of rich Beverly Hills teenagers.
"Clueless" revolves around a young sixteen-year old named Cher. A rich, fashion driven and overtly popular teenager, Cher is anything but normal. In her world, only three things matter: popularity, money and attractiveness.
Taking on a Beverly Hills High School with her partner in crime Dionne, the two are completely inseparable.
Cher describes the connection by saying, "Dionne and I were both named after famous singers of the past, who now do infomercials."
Cher and Dionne are insanely wealthy divas whose daddies make a fortune every day. With little to do but go shopping or gossip, the two girls attempt to "fix" the people around them.
As Cher and Dionne make their way throughout the movie and venture through new obstacles, they must learn to juggle the weights of high school classes, teenage popularity stunts, and the infamous topic- boys. All while trying to tame their new-found friend, Tai.
The girls work together to try to make Tai known in Beverly Hills. In addition to this unfortunate stress, Cher begins to acquire feelings for Christian, the high school lover boy.
Cher is the only member of her girl squad who refuses to date boys, and as her friends tease her about her virginity, she says, "I'm not prude, I'm just highly selective."
Falling for Christian, Cher misses all of the signs pointing to his alternate sexuality. Finally coming to her senses, Cher chooses to stick with Christian and bonds with him over fashion and art.
As the clique continues to grow throughout the movie, arguments stir up and practical teenage drama becomes the stage front of the movie. With Tai becoming more empowered and confident in her environment, she starts to separate from the group. In addition to her empowerment, her newest obsession is with Josh, Chers' ex- step-brother.
Arguing about Tai's love life, Tai speaks a memorable quote to Cher about her lack in importance of opinion, "What does it matter to you? You're a virgin who can't drive."
Dealing with a whirlwind of other teenage recklessness and adventure, the teens begin to realize their meanings in life and learning important life lessons along the way.
The fashion and costumes projected in "Clueless" are simply iconic.
In every scene, fashion becomes a focal point connected to individual characters and their personalities. Notably, one aspect of the costumes to notice is, not a single character in the movie is dressed in black.
Above all else, before the fashion and way before the adventurous shenanigans, the memorably iconic lingo is a definite highlight of the movie.
The script writers channeled valley girl vibes and proceeded to create original and entertaining lingo that is still memorable today.
Terms such as; 'Buggin', 'Boinkfest', 'Cake Boy', 'Hagsville', and even 'Jeepin'. A small example of the dozens of terms that were created for the personality of the film.
Terms such as these were so iconic at the time, that they practically shifted the language culture of the 90s.
The classic 90's film goes down in movie history as the chick flick of the 90's decade.
The film still attracts a massive audience and continues to live up to its original fame.
Twenty-two years after the release of this box office hit, may people debate whether it may come second to Mean Girls, a 2004 teen comedy.
Quoting Cher's iconic line, "Ugh, as if."
You may also like...