'Texoma' Film Festival Finalist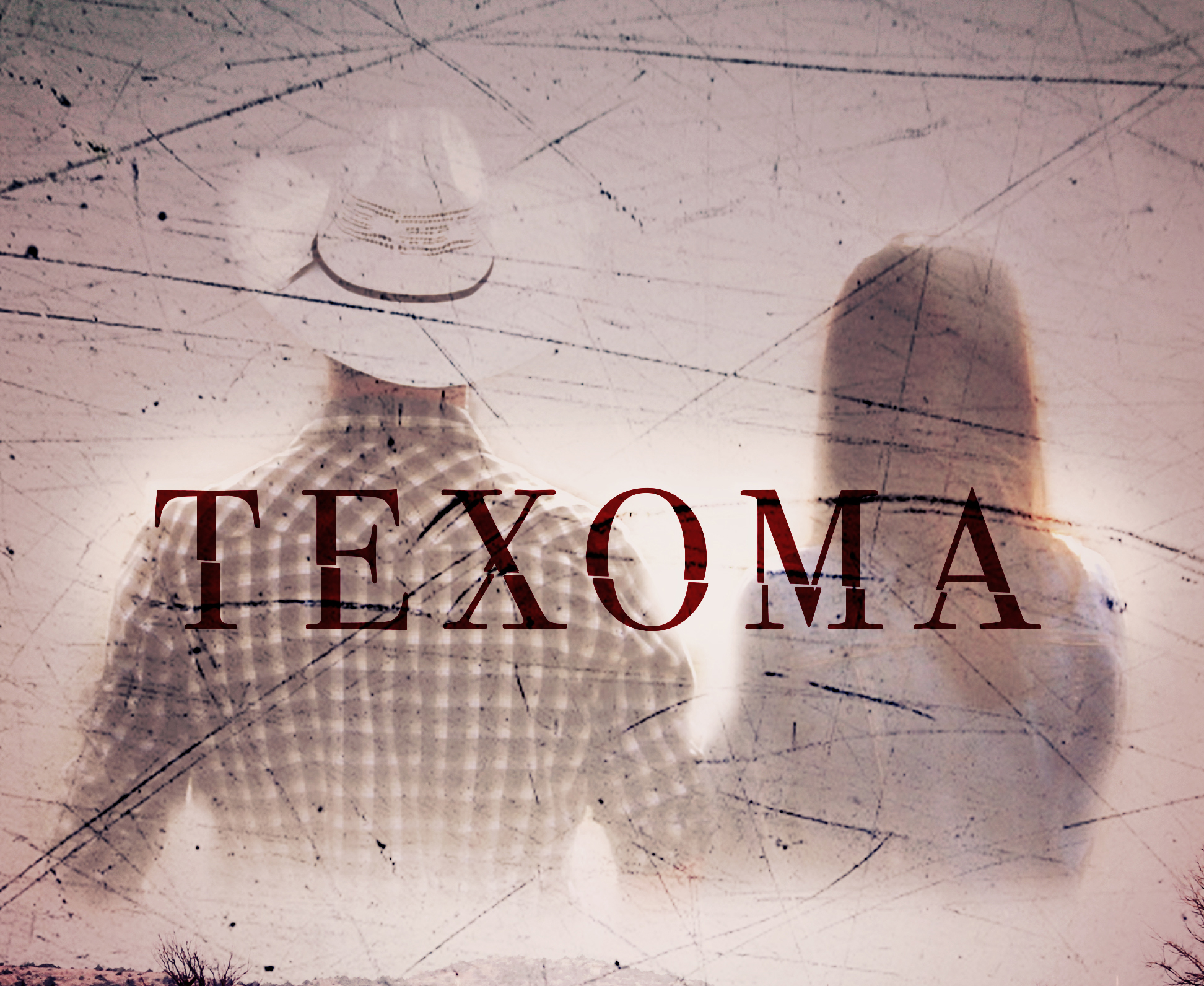 Red Earth: Part of the official poster for Matt Jenkins new film Texoma featuring Clint Forest (Dan Perrin) and Kat Jones (Brandi Barbee). The movie will premiere at festivals in Arizona and Texas. Cameron students Jay Escobar and Justin Rose helped produce the film.
Sarae Ticeahkie
Student Life Editor
@Sylviaseeks
Cameron University professor and independent film maker Dr. Matt Jenkins wrapped up his latest film, an urban Western titled "Texoma," in May 2017.
Two of this year's upcoming film festivals have already selected the film as finalist.
The Wild Bunch Film Festival
The Wild Bunch Film Festival (TWBFF) takes place from Oct. 20-22 at the Willcox Historic Theater in Willcox, Arizona. "Texoma" will screen roughly at 10:21 a.m. on Oct. 21.
TWBFF is a competitive event for emerging filmmakers and screenwriters.
According to Rock & Brenda Whitehead, Creative Directors of TWBFF, the festival is known for embracing the heart and spirit of independent Western films such as "Texoma," to encourage filmmakers to pursue courageous and bold artistic visions in the Western genre.
Jenkins said he takes into account a festival's selection aesthetics when deciding where to submit his work.
"I try to find a festival that likes to screen the kind of movies we like to make," Jenkins said.
The Whiteheads spoke highly of the production and the talent in "Texoma."
"The film has good characters like Clint Forest, his girlfriend Kat, Nick Grandfield and others," The Whiteheads said. "We hope 'Texoma' will also submit to our other festival called Sunny Side Up Film Festival."
Houston's Gulf Coast Film & Video Festival
Houston's 19th Annual Gulf Coast Film & Video Festival (GCFVF) welcomes Jenkins' feature-length film as a finalist for Best Drama in this year's screening.
The festival will take place from Sept. 29-30, at the NASSAU Bay Hilton in Houston, Texas. It will be followed by an exclusive Awards and Dinner Presentation Gala at the Lakewood Yacht Club.
Festival founder Hal Hixon created GCFVF to showcase and promote new, upcoming independent films and to give filmmakers the opportunity to educate and inspire others who share a passion for motion pictures as an art form.
"Texoma," also received an honorable mention at the Indie Gathering International Film Festival and Convention in Hudson, Ohio, that took place in August.
The Film
"Texoma" takes place in southwest Oklahoma in locations that include Mountain Park, Altus and Snyder.
Jenkins said he geared the film to fit the southern aesthetics.
"Southwest Oklahoma is like a character in this movie," Jenkins said, "using what is around us to tell our story."
The suspenseful film focuses on rancher Clint Forest, who gets dumped by his girlfriend Kat, due to his inattentiveness.
Clint is distracted by a pair of more upsetting situations: a rival rancher who wants his land and the suspicious death of an old friend.
There are clues throughout Texoma that help solve and pinpoint the exact location of the murder.
"We're really excited about this movie," Jenkins said. "We really feel like it took the next step for us production-wise."
The film features new and returning cast members, like former Cameron Univeristy student Savannah Sanders, who plays Jenna.
CU students and JRMP majors Jay Escobar and Justin Rose joined the film's production team, and for Escobar, it was his first time producing a feature-length film with Jenkins.
Escobar gained experience from working on set and hoped to use the opportunity to begin building a portfolio for his future.
"I would like to thank Dr. Jenkins for having me on the crew," Escobar said. "… and hopefully we can work together again."
You may also like...