Budget Cuts & Tuition Increases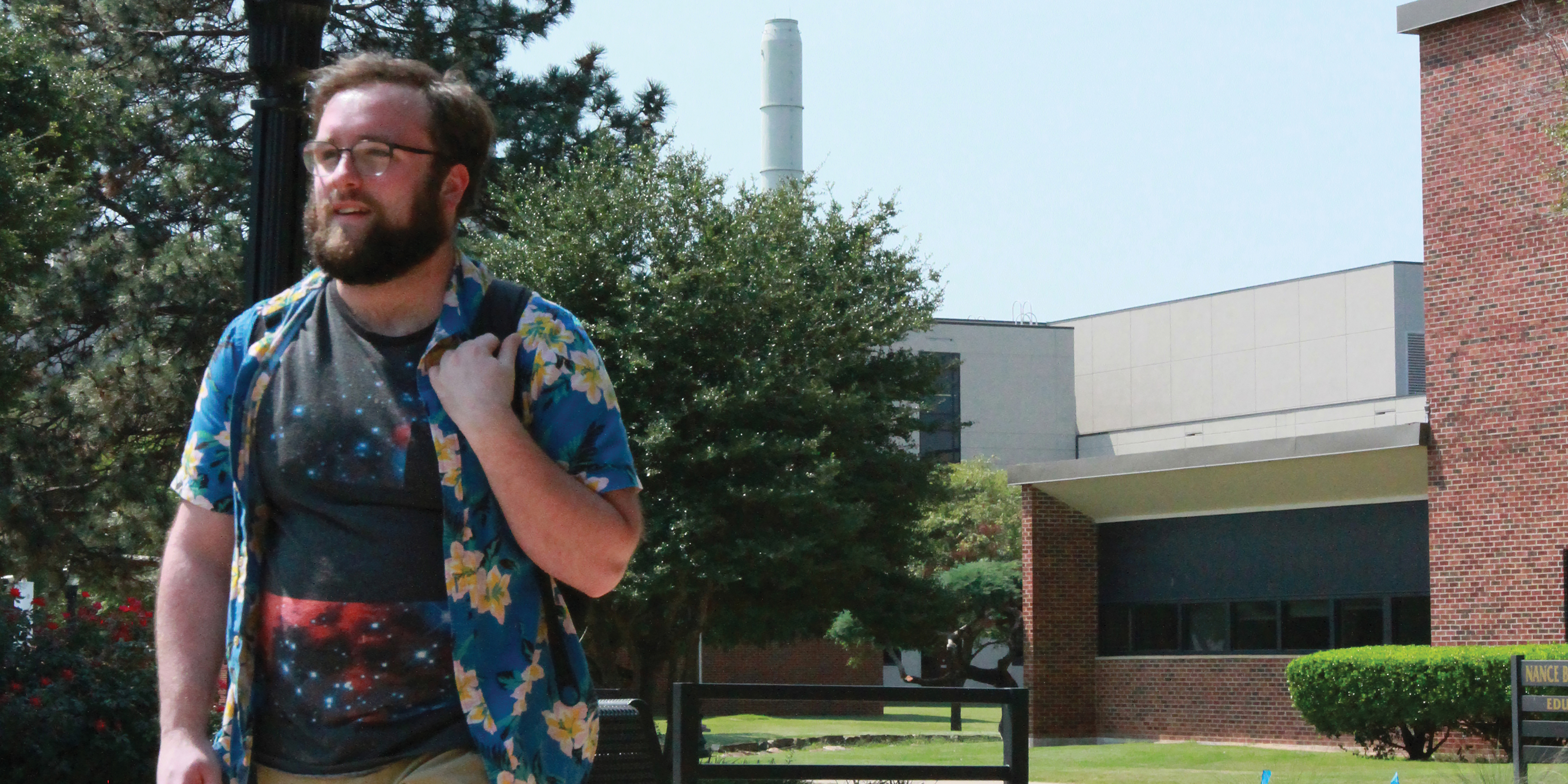 Stacie Larsen
Managing Editor
@SLarsenWriting
This summer, President John McArthur announced the approved budget plan for the 2018 fiscal year, which included budget cuts and tuition increases.
McArthur said the State Legislature reduced the University's state budget allocation by 1.07 million dollars on top of last year's 3.35 million dollar reduction.
"That sets the starting point for our discussion," McArthur said. "How do we handle reductions of that size? We start looking at efficiencies on campus, which a lot of times that starts with retirements and resignation of employees."
McArthur said Cameron was able to absorb about 70 percent of the total allocation reduction from the legislature by not replacing some of the faculty and staff members.
After evaluating faculty and staff rehires, Cameron administrators began considering other options to make up a $300,000 difference.
"In this case, I did ask our regents, and they did approve a $7 increase to tuition," he said. "We didn't change mandatory fees at all. For undergraduates, the cost of a credit hour increased from $199 to $206 this year — so about a 3.5% increase."
While Cameron is still the second least expensive institution for tuition and mandatory fees, McArthur said, the ranking isn't as important as keeping tuition costs as low as possible for Cameron students.
"We have a large number of students going to school on a variety of financial assistance programs," McArthur said, "and any increase in costs really puts a lot of pressure on our students."
McArthur added that approximately half of the student population at Cameron are receiving Pell grants. With rising tuition costs, full-time student expenses take up even more of the grant, leaving less money for school-related purchases or living expenses.
To help offset the impact of the tuition fee increase, the university has increased the amount of scholarships and tuition waivers available to students.
McArthur said the University also changed the remediation process.
"Instead of requiring them [students] to take a three-hour preparatory class before they can take Comp. I," McArthur said, "now they can take a supplemental instruction class with Comp. I. Instead of paying for a threehour credit course, now they are paying for a two-hour credit course.
"We've actually reduced that cost to the students by a third while still allowing them to get the same quality experience in Comp. I," he said.
In addition to examining student remediation, McArthur said Cameron is offering new scholarships to help offset the cost of tuition. Last summer, Cameron initiated the new Summer Next Level Incentive Scholarship, which encourages student retention by focusing on intersession coursework.
"The level we are talking about in Next Level is a freshman becoming a sophomore, a sophomore becoming a junior," McArthur said. "How do we get our students to move through … How do we help students move through those degree programs in a timely manner?"
While McArthur and Cameron administrators work to offset budget issues on a local level, he was optimistic about future state funding.
"We continue to work with our Legislature, our elected officials, to help the budget downturn," McArthur said. "We hope Oklahoma is recovering at this point and that the allocation that we receive from the state in the past will grow again so that the students pay a lower proportion of the cost for their education than they do today."
You may also like...