Smashing Good Time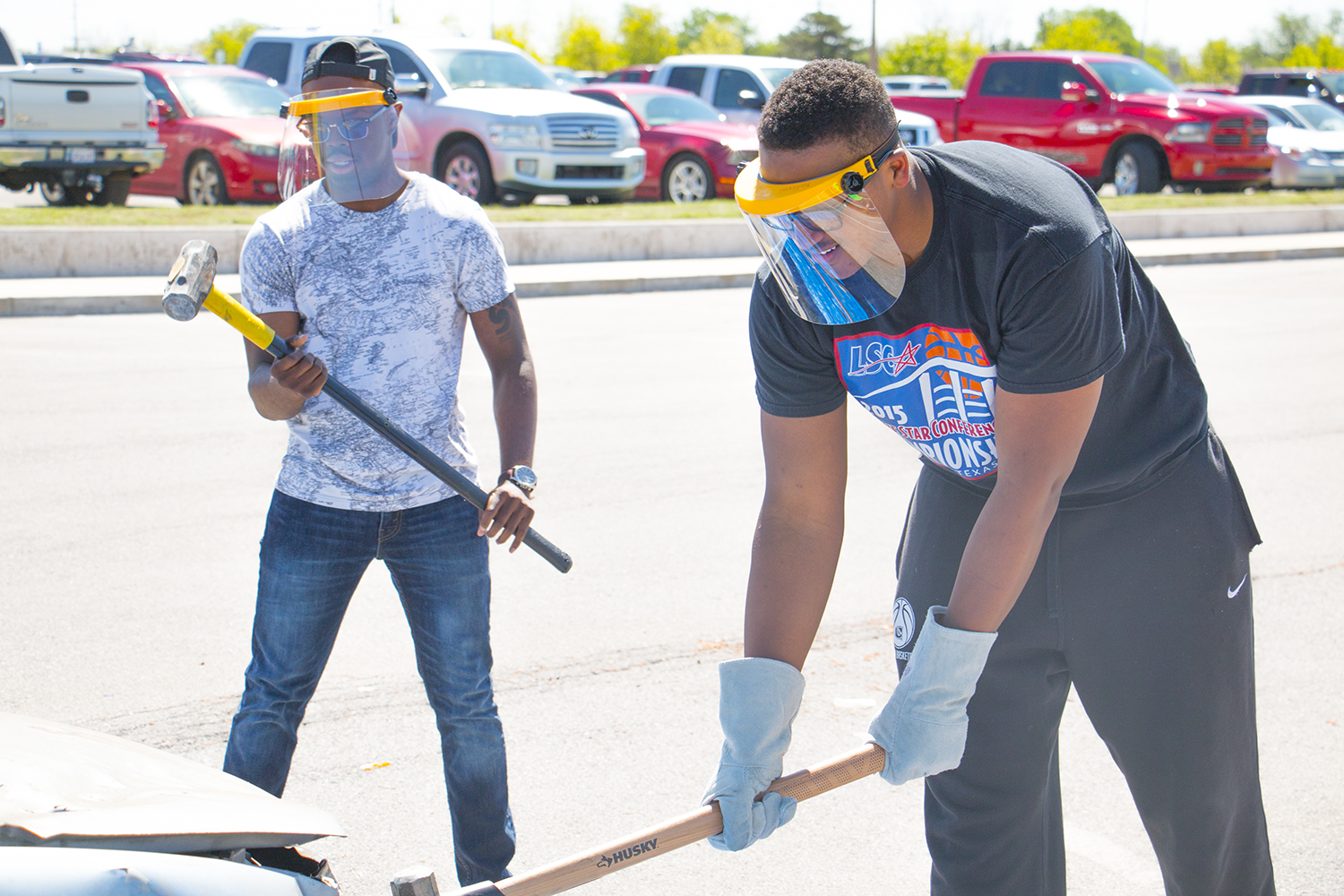 Vicky Smith
Staff Writer
The Cameron University Army Reserved Officers' Training Corps (ROTC) invites the campus body and the public to take a swing at the first ever Car Smash.
ROTC will host this fundraising event from 9:30 a.m.-2 p.m. on April 3 in the parking lot northeast of North Shepler.
Each swing is $1, those who bring a flyer will receive a free swing, and donations of $5 will merit five extra swings.
Individuals, depending on the amount they donate, may take a swing at the car for a maximum of ten hits.
Cadet Justin Chapman, a junior interdisciplinary studies major, said smashers can choose between a giant and a tiny sledgehammer.
"We have this tiny sledge hammer to see if they want to challenge their strength a bit by hitting it with a tiny hammer," Chapman said. "We thought that'd be pretty comical."
The proceeds from the event, Chapman said, will fund a variety of upcoming ROTC events and community outreach programs, such as Ranger Challenge, the Memorial Day Marathon, the Baton Death March and off-campus freshmen socials.
"The main event that we're looking to raise money for is the Baton Death March," he said, "which is located in White Sands, New Mexico. This event is a 26.2-mile ruck march, and all proceeds go to benefit Veterans Rights organizations, as well as POW and MIA."
According to Chapman, students and community members alike must sign a waiver before smashing the car, and a guardian should accompany those under the age of 18.
"Because it is a car smash, there's obviously some inherent risk to that," he said, "but we try to mitigate that risk as much as possible by having safety equipment on standby and for each individual to use when they are doing the car smash itself."
For more information about CU Army ROTC, visit cameron.edu/militaryscience.
You may also like...