Delta Mu Delta Inducts Honorees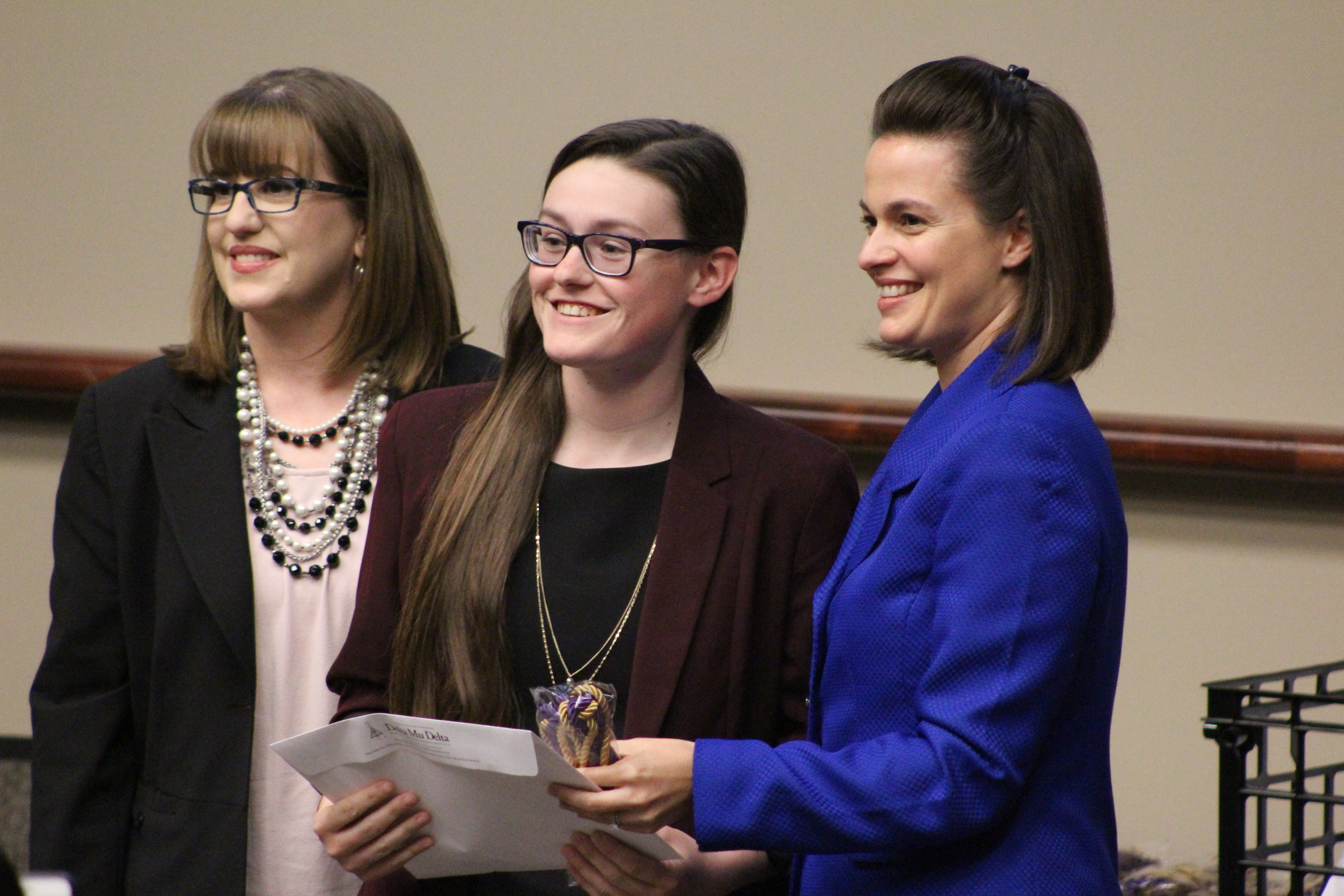 Jacob Jardel
Managing Editor
@JJardel_Writing
The Delta Mu Delta (DMD) business honors society inducted its newest members during a ceremony at 5 p.m. on April 15 in the Ross Hall Auditorium.
The current board of officers, business faculty and other guests gathered to welcome this year's class of candidates.
The ceremony started with remarks from adviser Dr. Pamela Rodgers mentioning how the purposes of DMD are to promote scholarship in business education and to recognize students who make strides in scholastic achievement in business.
Dean of the School of Graduate and Professional Studies Dr. Lisa Huffman then addresed the audience, speaking about what it meant for the new inductees to be there that night.
"You have a proven track record," she said. "You can work hard, and you can excel."
She emphasized that this recognition is a source of honor to take seriously among new and current inductees alike.
"Wear your Delta Mu Delta membership with pride," Huffman said. "Wear your Cameron University education with pride."
She left the group with one piece of advice.
"I want you to keep going forward," she said. "I want you to keep challenging yourself."
Afterward, DMD member Michelle Polynice and society Student Government Representative Raquel Flores helped induct both Huffman and instructor Robert McDaniel as honorary members of the honors society.
Vice President Chelsey Harper and Treasurer Yvonne Moore then provided the audience with more about the society itself.
President Trisha Vernon-Cole led the induction of new members before Dr. Aubree Walton and Rogers conferred certificates and honor cords to new members during the roll call.
The two advisers then installed the next year's incoming officers.
You may also like...