Beyond the Yellow Brick Road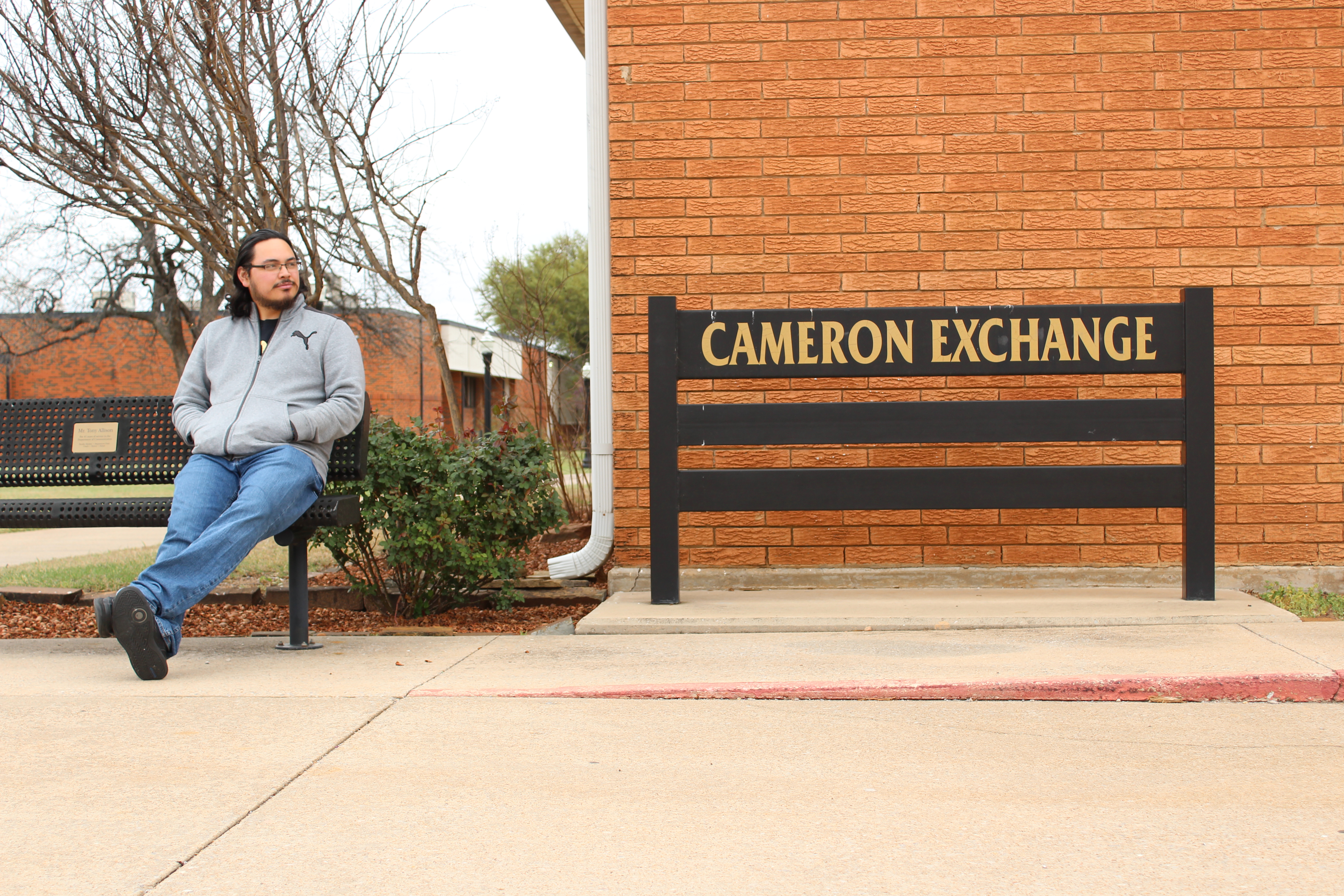 Jacob Jardel
Managing Editor
@JJardel_Writing
On March 20, hosts from YouTube multi-channel network SourceFed announced its eponymous show and spinoffs "SourceFed Nerd" and "People Be Like" were going off air by the end of the week.
On March 24, past and present cast and crew from all shows collaborated for the final episode, a six-hour livestream on the flagship channel to send the channel off the way it lived: ridiculously, hilariously and overall caringly.
On March 25, I felt the weight of finality on my chest as I watched SourceFed and its members' social media feeds packed with photos and videos from the last hurrah, reminding me just how quick, inevitable and bittersweet endings truly are.
After all, there is an intrinsic link between SourceFed and my time at Cameron.
SourceFed started in 2012 as a branch of YouTube mogul Philip DeFranco's eponymous show as part of YouTube's original content initiative. Hosts Joe Bereta, Elliott Morgan and Lee Newton covered news from statistics on gay couples raising families to the upcoming Super Bowl XLVI with great comic delivery and enthusiasm for what they were doing.
It was an effort that made many Day One subscribers proud — or at least me.
That same year, I was about to hit my stride at Cameron. I was in a good relationship. I was going to London that March. I was about to start preparing for graduate school.
Then life happened. The relationship ended by the end of summer. I failed to get into any of my top choice grad schools. It felt like things were going downhill fast with a depression I thought I had a handle on.
By the time senior year started, I had no idea where I was going with life.
The first few months of "SourceFed" were great, with the hosts creating a burgeoning product that balanced entertainment and news. As the company started expanding, there were more hosts and, with it, more failed experiments with shows. The programming wasn't bad. It just didn't have the reception of the original content.
After Newton, Bereta and Morgan left for other endeavors, the show took a more comedic turn, especially with the addition of newer hosts like Mike Falzone, Steven Suptic, Ava Gordy and Candace Carazales.
It was still good, but it wasn't the same. Some viewers welcomed the hosts and the change, even if it was a bit different. For others, the change was too much.
I was in the middle.
When I started graduate school at Cameron, I thought it was going to be a smooth sail to a degree and marriage and family therapy licensure, even amid my extracurriculars. It would be difficult, but it would be smooth.
Lo and behold, though, life stopped by to change things up.
Leadership positions in clubs, personal strife in my romantic life and familial misfortunes of various degrees kept the waters rough. I was near capsizing, and I had know idea what to do.
Frankly, there were moments when I had no idea who I was.
Right before the network's cancellation, the show had finally gotten back into a programming groove. They had their daily updates on the odd and the nerdy. The weekends had a variety of fun diversions. In between, they had specials for big events like ComicCon and "SourceFed Nerd" reaching the 1 million subscriber mark.
It was like everything was finally getting into that smooth path they had at one point. It was as if everything was back on track.
Then, it got cancelled.
It took me two and a half years into grad school to figure out what I wanted to do with Life After Cameron. I had my plan to get into a PhD program, go there and thrive in academia after gaining experience at Cameron. By the time my penultimate semester arrived, I was ready.
Then I failed to get into any schools for a PhD.
It came as more of a shock to those around me, honestly. But there are still days I get sad, angry or downright disappointed that I couldn't get in. I know there are perfectly valid reasons it happened, but it's still so disheartening.
Thankfully, I got back into the swing of things and planned ahead. Now, I have a second plan. Ironically enough, I also feel settled into my various roles on campus.
It only took me a dozen weeks into my final semester.
I still have yet to watch SourceFed's final episode, and not just because it's so long. But there is something else that has kept me from watching: finality
In eight years at Cameron University, I have seen so much change. Everything had a final moment. Everyone had a final moment.
Now, it's my turn, and I have no idea how to react.
The theme song of my last year has been Elton John's "Goodbye Yellow Brick Road." The lyrical meaning of the song involves leaving a life of grandeur for a simpler existence. But that theme isn't what makes this song a descriptor of this last year.
For me, "Goodbye Yellow Brick Road" turned from a derision of high society to a morose picture of moving on from somewhere they've been for so long. It's someone leaving somewhere because time can't keep someone planted in the same penthouse. It's someone leaving to start the hard work again — going back to their plough, to use song terminology.
It's someone leaving while dealing with the Future in real time, something I have dealt with for the last year.
In eight years at Cameron, I've made great friends. I've met amazing faculty and staff who have helped me well beyond classroom matters. I've had experiences I wouldn't trade for anything. Cameron has become home, its people my family.
As with anybody leaving that kind of support behind, I find myself as frightened as I am excited. It is one of the toughest things I've done in my life so far. But in the process of getting through this experience, I've learned something.
Sit down, kids. I'm going to learn you one last thing.
The people you meet here, just like the people I've met here, stick around with you forever. It may be one experience. It may be a lifetime of help. But nothing can take those memories, those individuals away from you. They're with you forever.
And I have to remind myself of that whenever finality hits me again. I can be thankful and still move on. I can think fondly and still think forward. I can be happy, sad and ready to go at the same time. So it's ending, but it doesn't mean it's over.
It just means it mattered enough to stay.
Thank you for everything, Cameron-type peoples past and present. I love all your faces.
And, as always, best wishes, and don't forget to be awesome.
You may also like...