'La La Land' – Chazelle's Charming Feel-Good Musical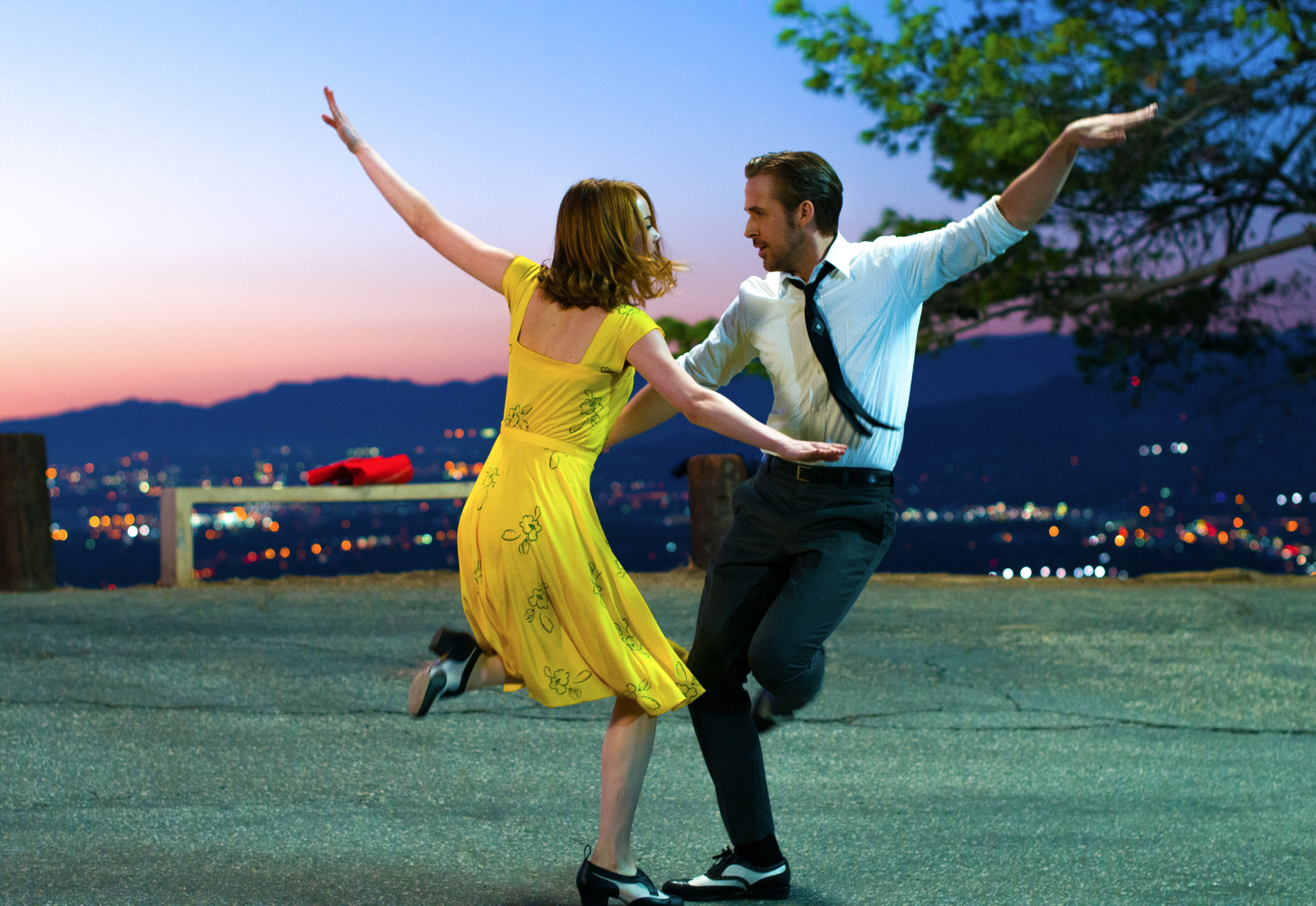 Alexsis Page
Staff Writer
In April, movie fans can purchase the Oscar-winning film 'La La Land' on DVD and Blu-ray to find out if the movie deserved its 14 Academy Award nominations.
"La La Land" was a modern day musical that followed the highs and lows of trying to break into the entertainment industry through the experiences of Mia (Emma Stone) and Sebastian (Ryan Gosling) whose paths crossed after one fateful night.
As months went by, Mia and Sebastian began a relationship that blossomed while taking individual steps to further their careers.
The entire film took place in Los Angeles, Calif., which acted as the third lead character. The lifestyle of people in the entertainment industry and those trying to join was prevalent throughout the entire movie.
"La La Land" was writer and director Damien Chazelle's second theatrical release to earn Academy Award nominations. In 2014, Chazelle's "Whiplash" won Best Sound Mixing and Best Film Editing.
"La La Land" was similar to "Whiplash," with jazz music heavily influencing both the main characters and plot.
Chazelle incorporated both traditional musical-style filming and more fantastic visual effects.
This combination made for varying types of dance sequences.
One of the traditional dance sequences in the film was shot during sunset, the magic hour of filming, all in one take using a single camera.
Another dance sequence, which was set in the Griffith Observatory, started out like a normal musical number until the scene smoothly transitioned into a zero-gravity dance.
The visual effects were simple but still breathtaking enough to add a magical element to the film.
Moments like this one happened throughout "La La Land," which could only be accomplished by a millennial director with a strong passion for 1950s musicals like "Singin' in the Rain," which Chazelle attributes as one of his many inspirations.
This film marked the third time Stone and Gosling have played romantically linked characters, and their chemistry is undeniable.
Previously, both starred in "Crazy Stupid Love" and "Gangster Squad."
For a majority of the film, Mia and Sebastian were together, which makes for entertaining scenes, but that enjoyment doesn't stop when the characters are separated.
Stone did a great job of showing a vulnerable side of Mia, who, throughout the film, went to audition after audition with little success. Mia laid it all on the table, and Stone showed this effort without portraying her as a weak female lead.
On top of this, audiences still got Stone's trademark charm and humor that comes naturally when she is on screen due to the actress' comedic background.
But the charm did not end with Mia. Gosling played Sebastian as a likable guy with a passion for jazz. During the film, he became the guy audiences want to root for.
Gosling added depth to the character by showing Sebastian's internal struggle to stick with his passion of playing jazz music or to conform to the standard genres that will pay the bills.
Both characters have wants and needs throughout the film, and both actors did a great job of showing the advantages and disadvantages of working in the entertainment industry.
"La La Land" opens with a dance number set on a Los Angeles highway where cars were stuck in traffic.
Dancers tap-danced on cars and played an array of instruments all while singing about their dreams and aspirations, which immediately set the tone.
But there was a disconnect between the music and singing.
The music was upbeat and catchy when it needed to be, and once leaving the theater, many audience members may have found themselves humming a song or two from the film.
The music made use of classic musical and jazz instruments like horns and pianos. Every song sounded unique, tapped into specific emotions and matched perfectly with the scenery on screen.
The disconnect came from the singing voices, specifically from the two lead characters.
In no way are Stone and Gosling career singers, and it showed in "La La Land," but this was not the duo's first time dipping in music.
Stone played Sally Bowles in "Cabaret" on Broadway from August 2014 to March 2015. Gosling was a member of the indie rock group "Dead Man's Body."
Those experiences did not prepare either lead with the skills to sing all original songs in a musical style.
It was not unbearable, but it was definitely not memorable.
Sebastian only had one song that showcased his voice, seeing as he began and ended the song.
Ultimately, the song is a duet with Mia, who got the better notes.
Gosling was stuck singing the typical male bass part, leaving no room for his range to shine. Meanwhile, Stone did not have enough range in her voice for the melodramatic song.
Mia sang the big climax song that, in most films, would get the most recognition.
In this film, however, it fell flat literally and figuratively.
According to the Internet Movie Database, Stone sang live with headphones in her ears so she could hear the melody played by a piano off screen.
Stone decided on the spot when to switch from singing the lyrics to speaking them.
It would have been a better performance if it was recorded in a studio.
Throughout the film, there was no ballad or unique singing moment that stood out that would make the viewer want to buy the soundtrack, let alone listen to the singing.
It is a feel-good movie to watch if musicals are a guilty pleasure.
This year, "La La Land" won six out of its 14 Academy Award nominations, but in my opinion, the film only deserved Best Director, Best Actress, Best Cinematography and Best Original Score. It should not have won for Best Original Song or Best Production Design.
Overall, I give the film 8 out of 10 stars.
You may also like...