Moore: A Lasting Legacy of TV Greatness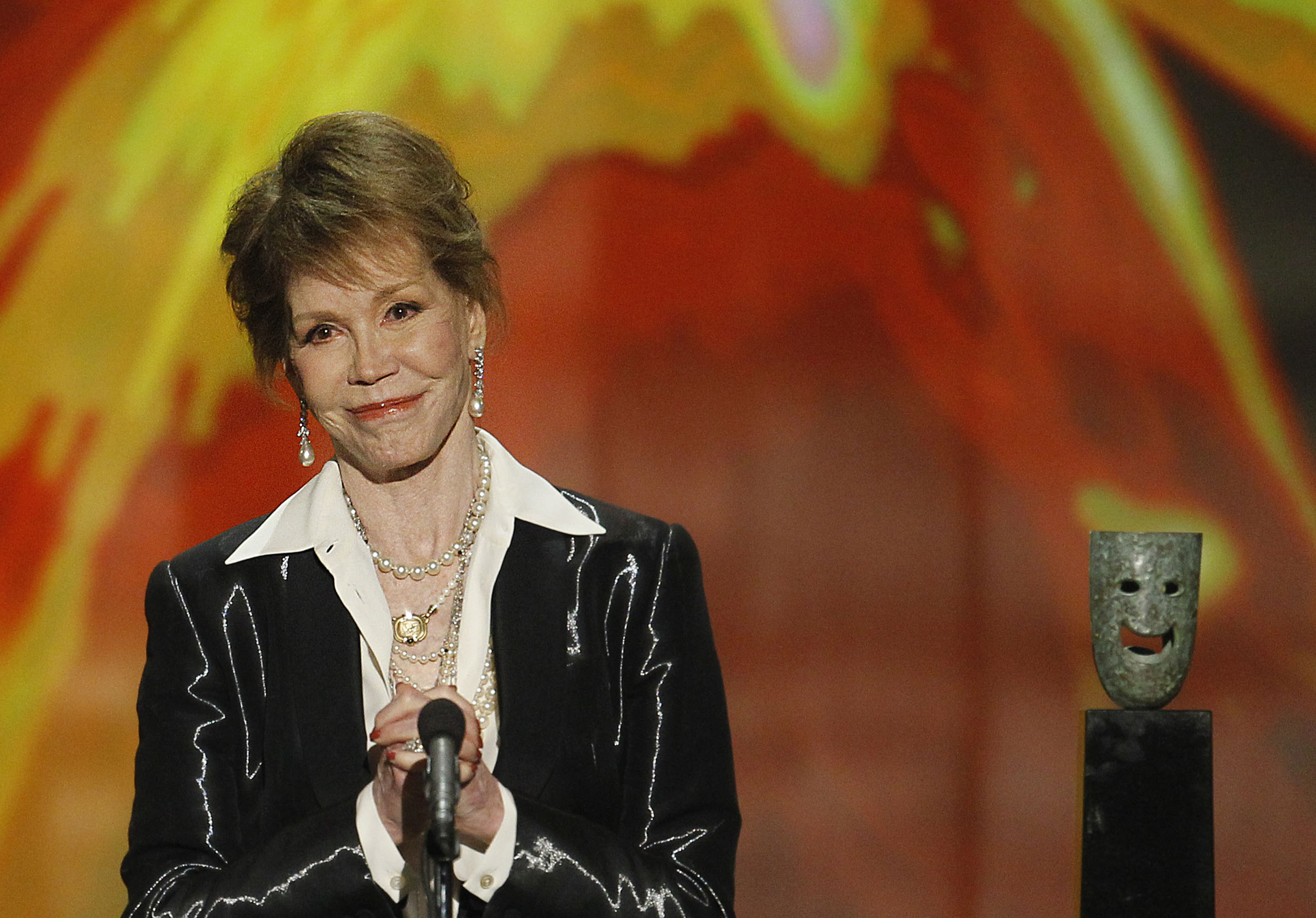 Mary Tyler Moore accepts her Lifetime Achievement Screen Actors Guild award during the 18th Annual Screen Actors Guild Awards show on Jan. 29, 2012 at The Shrine Auditorium in Los Angeles, Calif.
Cheyenne Cole
A&E Editor
@cheyenneccole
Comedienne Mary Tyler Moore died on Jan. 25 at 80 years old.
Long considered a trailblazer for women in television, Moore got her first big break on the CBS sitcom "The Dick Van Dyke Show." Her signature capri pants sparked controversy.
While the studio thought that women should wear only full-skirt dresses, Moore insisted that housewives didn't wear dresses to do everyday chores like vacuuming.
But Moore revolutionized television beyond her attire. She inspired a generation of women and normalized realistic depictions of women on-screen.
After Moore's success on Van Dyke's show, she created "The Mary Tyler Moore Show," which followed her character's life as an independent working-woman.
The show broached subjects that the general public considered taboo during the 1970s, such as homosexuality, divorce and equal pay for women.
Yet again, Moore transformed television and revolutionized what a comedy series could be and, more importantly, women's roles in those series.
In 2007, Time Magazine recognized "The Mary Tyler Moore Show" as one of the shows that changed television, stating that it "liberated TV for adults – of both sexes."
Moore's characters set the stage for lead female characters in shows that would come later, such as "30 Rock" and "Girls."
Over the course of Moore's television career, she won six Emmys.
In 1980, Moore earned an Academy Award nomination for Best Actress for her role in the Best Picture Winner film "Ordinary People."
She also received two Tony Awards as an actor and a producer.
Many people also remember Moore for her altruistic ways.
She worked tirelessly for the Juvenile Diabetes Research Foundation to raise awareness about diabetes after her own Type 1 diabetes diagnosis.
Moore also advocated for animal rights and supported charities like the ASPCA and Farm Sanctuary.
She is preceded in death by her son Richard and is survived by her husband of over three decades Dr. Robert Levine.
Tags A&ECheyenne Cole
You may also like...