Up Next: Rebecca Hong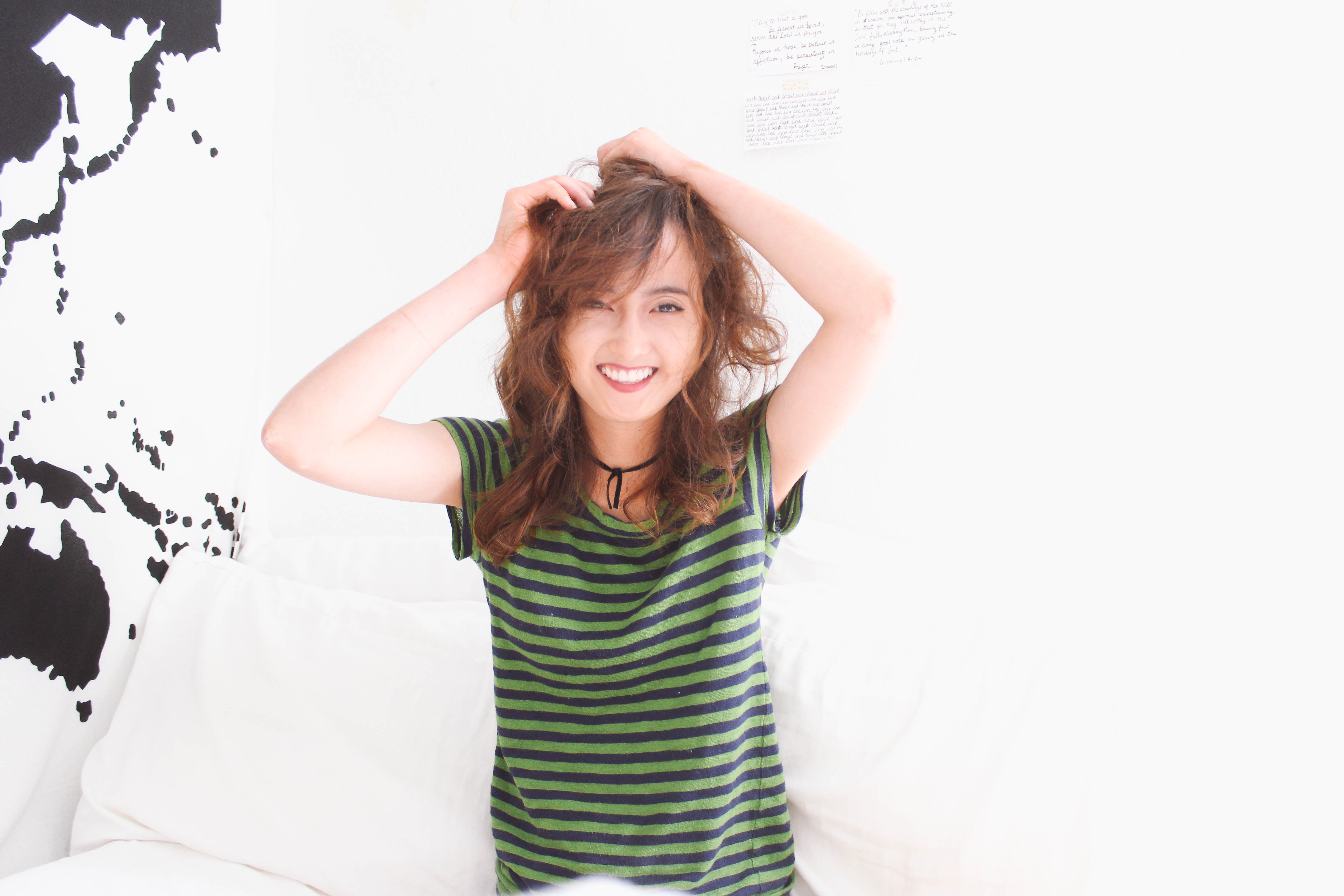 Vicky Smith
Managing Editor
@pinkwritinglady
YouTube has chosen Cameron University senior Rebecca Hong to attend NextUp camp in New York from Nov. 14-18.
YouTube sensation Hong, a communication major, is one of seventeen people in the nation selected to attend this all-expensive paid trip.
In addition to learning how to create more effective videos and gain more subscribers, Hong will receive $2,500 to upgrade her production equipment.
To apply for NextUp, creators must have between 10,000 and 100,000 subscribers.
According to YouTube.com, "NextUp has helped hundreds of creators. These graduates have gone on to become some of YouTube's brightest stars, including Marcus Butler, MegwinTV, AsapSCIENCE [and] Laura Vitale."
Hong said she first heard about the contest via a notification from YouTube, and two weeks ago, she discovered that YouTube selected her to go to New York.
"I just submitted, and I'm like, 'It would be so rad if I got it,'" Hong said. "Once I found out, I looked at my calendar, and I figured out that I had all these presentations and homework and tests that week.
"I had to meet with my professors to sort it all out, and I have that whole week excused now."
Hong said she has been posting videos off and on since 2009 when she discovered YouTube as a high school student.
"The first video I watched was a room tour," she said. "[It was from] JuicyStar007. She made a girly video, and I'm like, 'I want to be like that,' when I was young."
Hong said the videos she makes now are her original ideas, and she's been posting them to her YouTube page, Rebecca Hong, relatively more consistently over the past year.
"I'm subscribed to people on YouTube," she said, "but I try not to watch their videos because I don't want to steal their ideas… I used to straight-up copy them, when I was younger.
"But now, I want to make videos that I want to make."
Hong said she enjoys cinematography, and her videos include a combination of look books, short films, vlogs and sit-down-and-talk sessions.
She said the audience for her videos are primarily females and particularly younger girls.
"I love where I just get to sit down and talk," Hong said. "There's one called 'There's Five Things I Wish You Knew,' and I just shared five lessons that I learned up until then.
"It made me really excited because I was like, 'Yay! I get to share these things, and I hope they apply it in their life.' … It's fun because I love sharing wisdom."
Hong said she also enjoys voicing her perspective on faith with others.
"Two years ago, I started being open about my faith and talking about it," she said. "I want to encourage other believers."
Although she is featured in many videos, Hong said she likes creating videos in which she is not the one filming herself.
"I like when I'm shooting it because I get to be behind the camera," she said. "I really do like being behind the camera more than being in front."
According to Hong, her YouTube channel did not receive an enormous number of views until she posted a video of her cutting her hair. The video, which is 150 seconds long, exploded her channel, and it now has over nine million views.
​Hong said she strives to not get caught up in the numbers – how much attention she is receiving from viewers – but she does value viewer feedback.
"People say they look up to me as a role model – and that was one of my biggest wishes when I was little," she said. "The fact that they look up to me to grow in their faith is the biggest thing. But, obviously I want to humble myself to the point that it doesn't get in my head."
Hong said while in New York, she will be at the YouTube Space from 7 a.m.-9 p.m., and though she won't have time to explore the city, she will have time to learn.
"I'm really excited about the opportunity itself," she said. "I'm going to go with an open heart to learn. I want to receive constructive criticism so I can grow."
For students who are interested in starting their own YouTube channels, Hong said to go for it, and though creativity can come from inspiration, it can also require discipline.
"Just do it," she said. "It takestime to learn these things.
"Really, creativity is hard work. It's not just, 'I feel inspired. I'm going to do this,' like you're in this haze because the haze wears off, and it becomes hard work."
You may also like...