Lawton Marketing Group Relocates Office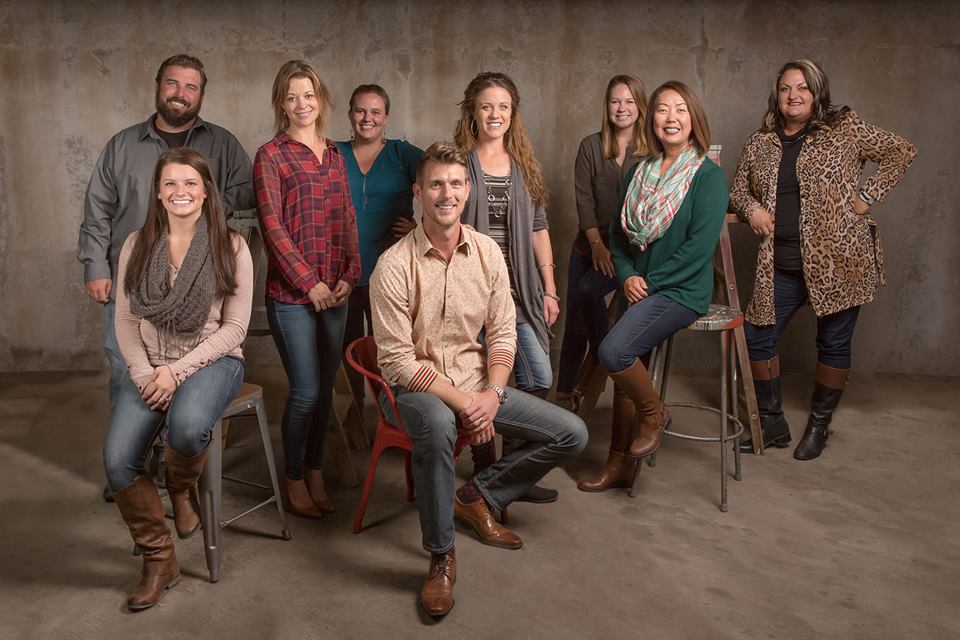 Leaving the Incubator: Lawton Marketing Group has been located in the CETES building for nearly four years. The group is now relocating to a new office that is under construction.
Erin Owens
Staff Writer
Lawton Marketing Group (LMG) is relocating after nearly four years in the Center for Emerging Technology and Entrepreneurial Studies (CETES) building.
The new office is under renovation expected to be completed by January.
CEO Kelly Edwards said that searching for a new location was exhaustive, but the new property meets all of their criteria.
"We started looking very seriously at the beginning of this year," Edwards said. "This is the one that just works for us…it's a great property, and we're really excited about it."
Edwards said that it will be sentimental leaving the incubator, but she is looking forward to the increase of square footage.
"Our agency has grown," Edwards said. "We have nine staff members now and three offices; we are really just on top of each other here."
Edwards said the new facility also provides LMG with opportunity for expansion.
"We've grown as fast as we could possibly handle in a referral model," Edwards said. "We're on a waiting list right now, and when we move out…we are going to be able to grow."
LMG focuses on digital marketing such as website development, app development, search engine optimization, and social media marketing.
Edwards and her husband Coby founded Lawton Marketing Group in 2012.
Edwards worked in advertising in the Dallas area for over a decade, and felt like starting her own firm made sense.
The two then migrated to Lawton, and continued working from home until the need for additional employees arose.
Since then they have added seven members to their staff.
Edwards said personal growth for the employees is a core value in the LMG business model and they are proud of their low turnover rate.
"We try to make it a good work environment," Edwards said. "We shoot for everyone retiring with us."
Creative Director Jenn Montgomery said the agency allows her to grow in areas she is passionate about.
"The cheesy, yet truthful, answer is that I don't want to work anywhere else," Montgomery said. "I'm not just pigeon holed in doing creative directing work… [Kelly] encouraged letting me use my graphic design degree."
Senior Account Manager Sadye Morrison started working for LMG six months ago after relocating to Lawton from Michigan.
Morrison said she was originally employed with a different marketing company that she did not feel was a good fit for her.
"Right as I was getting interviewed for that job I found [LMG]," Morrison said. "I applied, then I think it was a week or two weeks [after] starting at that new job [that] I heard from Kelly asking about an interview and I thought 'thank gosh she can save me.'"
Now that LMG is established and working toward expansion, Edwards and her husband are embarking on their next entrepreneurial adventure: opening a yoga and pilates studio.
Edwards advises anyone drawn to self-employment to be aware that it is a tremendous amount of work, but definitely worth pursuing.
Tags CU NewsErin Owens
You may also like...