IM Volleyball Group Stages Continue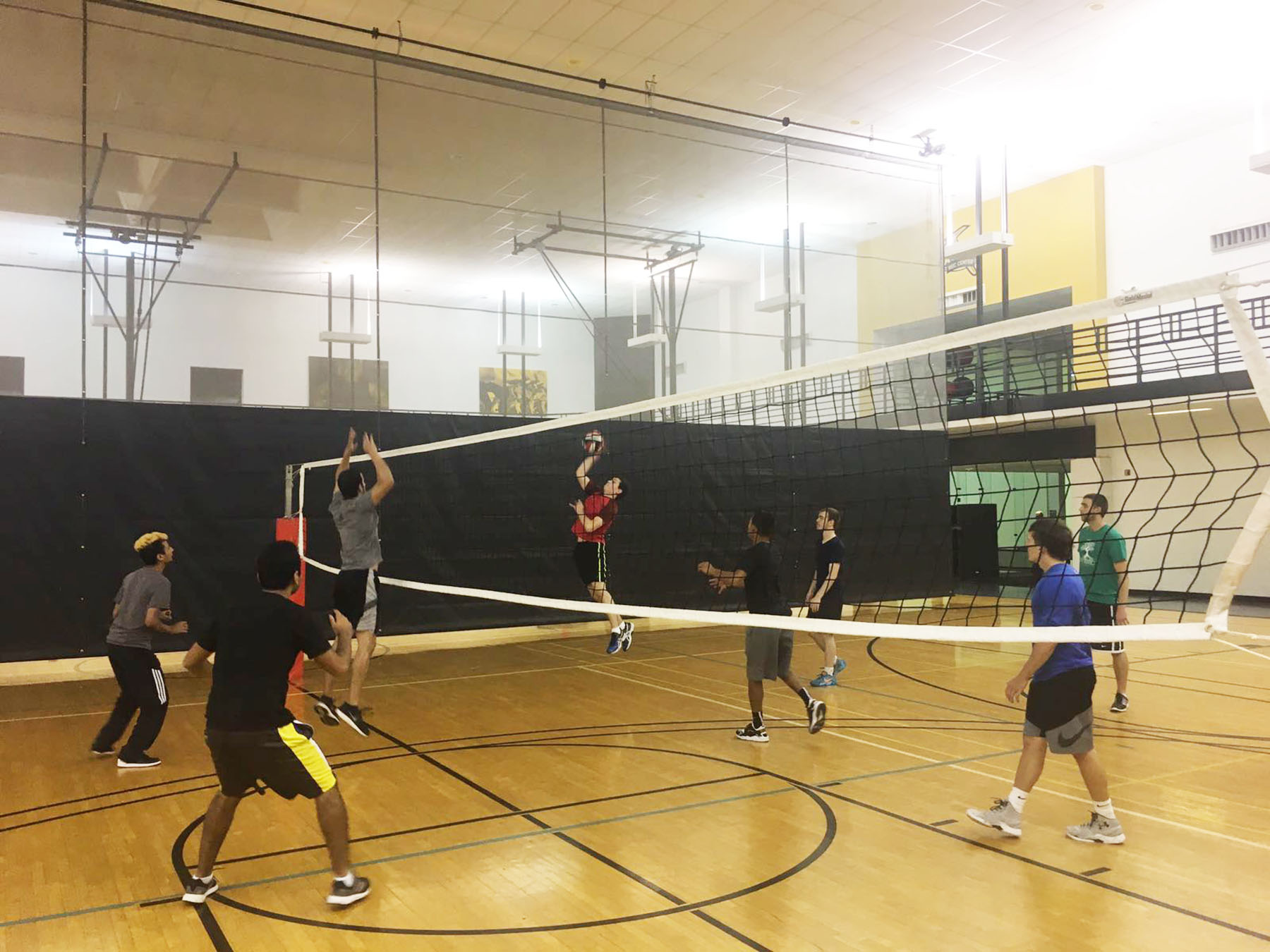 At the Net: IM Volleyball leagues saw teams fight for positions in the knockout round. Defending champions Try Again Tomorrow, led by captain Matheus Falceta, finished group play Nov. 9.
Cristina Sorriano Garcia
Staff Writer
At 3:30 p.m. Sunday, Nov. 6, intramural (IM) volleyball continued with group stages at the Aggie Rec Center.
Co-rec and women's teams faced off in group play to determine which teams would go on to their individual league knockout stages.
Team Mojo opened up play, breezing through their competitors Omega Zeta Theta with a 2-0 straight-set win in the women's league.
Next up, the Average Joes took on the Old Kim Backers in the co-rec league.
Average Joes made light work of Old Kim Backers, also winning in straight sets, 2-0.
The women's league is made up of three teams limiting them to less playing time, while the co-rec league is comprised of seven teams, getting more playing time as well as more games before the knock-out rounds.
On Wednesday, Nov. 9, the men's and co-rec leagues resumed play.
At the top of the men's league is defending champions Try Again Tomorrow. Their captain and senior Matheus Falceta said he is excited for the rest IM volleyball.
"This year, I am partaking in two different leagues because I get a chance to play more with the increase in the number of teams and the level of competition," he said.
Tournament-winning teams from each league will receive "Intramural Champions" T-shirts and a picture to commemorate their victory.
The next game in IM volleyball will see teams Fear The Phi and Omega Zeta Theta battle it out in the women's league at 4:50 p.m. Nov. 13.
You may also like...