2016 Election Results – Aggie Central Exclusive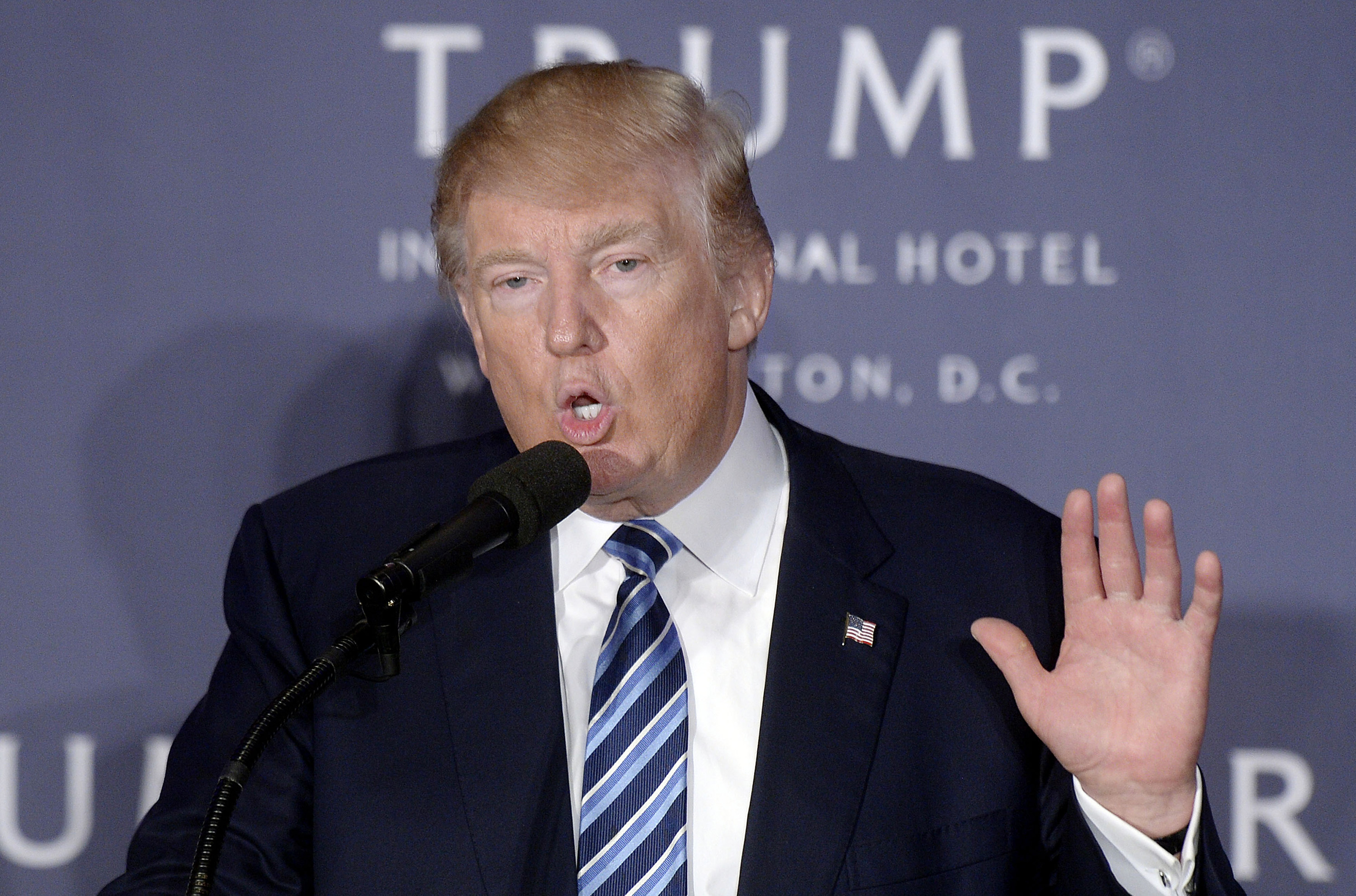 Republican presidential nominee Donald Trump speaks on October 26, 2016, in Washington, D.C. He will seek to govern an increasingly divided nation.
Jacob Jardel
Voices Editor
@JJardel_Writing
The results are in for the 2016 election.
Republican presidential candidate Donald Trump emerged victorious against Democratic counterpart Hillary Clinton, winning the presidency with 279 electoral votes. This win falls in line with the GOP winning majority representation in both houses of Congress.
In his victory speech, Trump commended Clinton for a hard-fought campaign and her service to the country before emphasizing the need for America to bridge the divide he sees in the nation.
"To all Republicans and Democrats and independents across this nation, I say it is time for us to come together as one united people," he said. "I pledge to every citizen of our land that I will be President for all of Americans."
He also addressed the crowd with his hopes of improving the United States.
"I've spent my entire life in business, looking at the untapped potential in projects and in people all over the world," he said. "That is now what I want to do for our country."
In her concession speech, Clinton said she offered to help the President-Elect and work with him for the betterment of the country.
"I hope that he will be a successful president for all Americans," she said.
On the state level, Republican James Lankford retained his seat in the U.S. Senate, winning with nearly 68 percent of the vote. Fellow GOP members Markwayne Mullin, Frank D. Lucas, Tom Cole and Steve Russell also won their elections for seats in the House of Representatives.
Of the seven state questions (SQs) on the ballot this election, four passed. SQs 776, 780, 781 and 792 all received affirmative votes between 56 and 66 percent. The three SQs which failed to pass (777, 779 and 790) received "yes" votes of less than 45 percent.
You may also like...