What's Streaming: YouTube Red Exclusives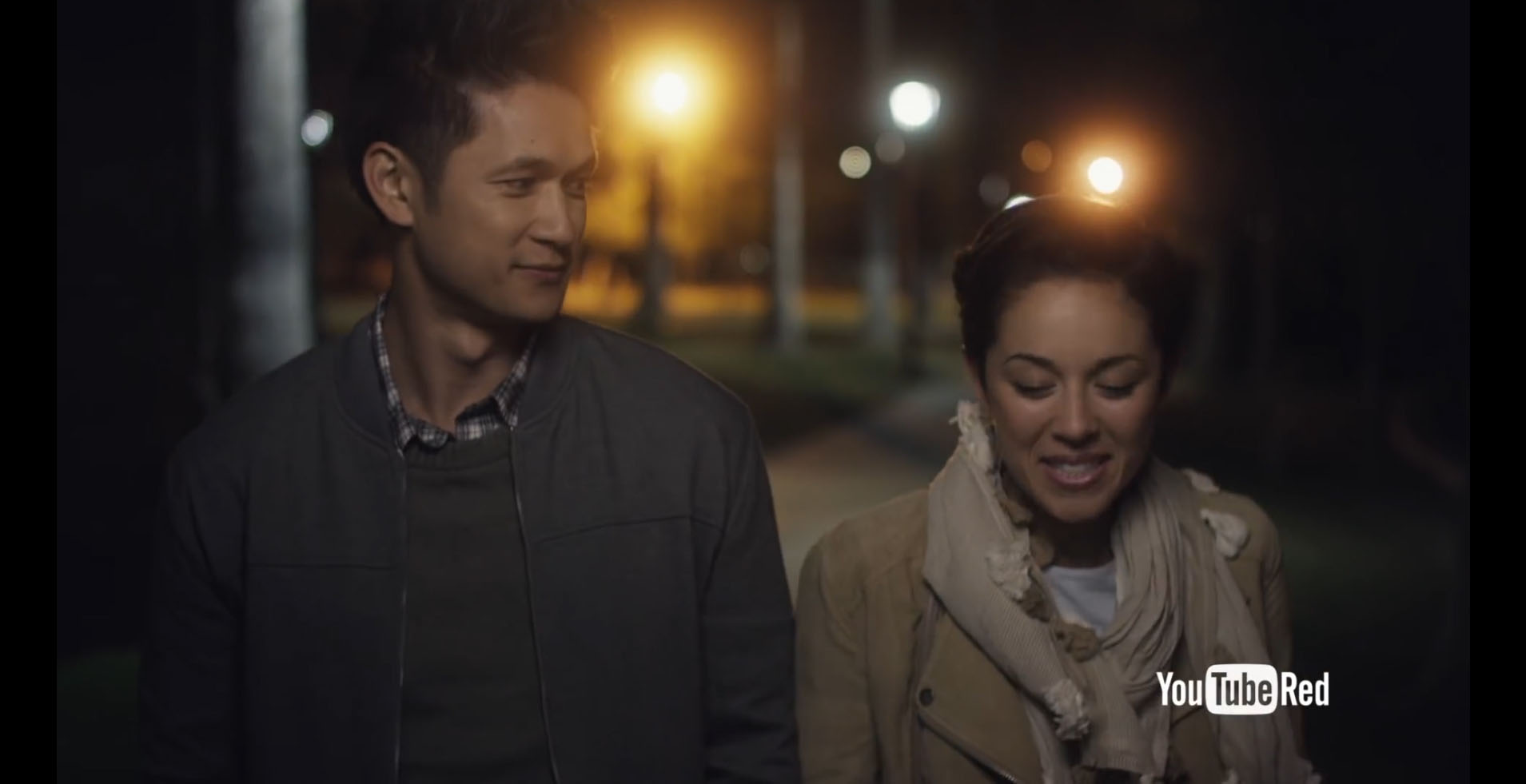 "Single by 30": Harry Shum Jr. as Peter and Kina Grannis as Joanna in a scene from the television series "Single by 30" created by Phillip Wang and Wesley Chan.
Kerry Schoonaert
Staff Writer
Among the streaming services Netflix and Hulu, YouTube, known for its free video service, is working its way up to the top.
In the last year, YouTube has added another service to their platform called YouTube Red. It costs $9.99 a month, and subscribers can view ad-free videos, stream music ad-free through Google Play Music, playback videos offline on mobile devices and watch YouTube Red Originals, which consist of novel movies and series produced by popular content creators.
The company added this to compete with other streaming companies, to give YouTube creators the opportunity to put more professional content out and not have to leave the site and to reward creators with a secure pay out for their work.
Red's perks apart from uninterrupted content, YouTube Red Originals, cover a wide range of genres. So far, there a total of ten original series and three original movies with three more movies set to release in October.
YouTuber Lilly Singh, owner of the IISuperwomanII channel, released a documentary on Feb. 10 about her world tour called "A Trip to Unicorn Island."
The trailer for the movie released on Feb. 3 has accumulated over 10.8 million views. If you're looking for an inspirational movie that shows insight on how hard a YouTuber works in their career, then "A Trip to Unicorn Island" is an excellent recommendation.
Popular collaboration channel AwesomenessTV released a series called "Foursome." This comedic series follows a high-school girl, played by Jenn McAllister of the channel jennxpenn, dealing with an over-protective brother, played by popular viner Logan Paul, with the help of her three best friends guiding her along in a journey with her love interest.
On Feb. 10, YouTube channel Rooster Teeth released the movie "Lazer Team," a science-fiction movie about four unlikely heroes recruited to save the world. Members of Rooster Teeth posted a video on Aug. 5 announcing that they'll be making "Lazor Team II." Dates for release of the second movie have not yet been released.
As time goes by, more and more originals and exclusives are being added.
YouTube as a company is growing with over a billion users and hundreds of millions of hours watched every day.
The addition of even more Red-only content will only help continue this growth and allow the creators of YouTube to expand in their craft and become more well rounded.
Tags A&EKerry Schoonaert
You may also like...