Trail of Fear Screams in 19th Year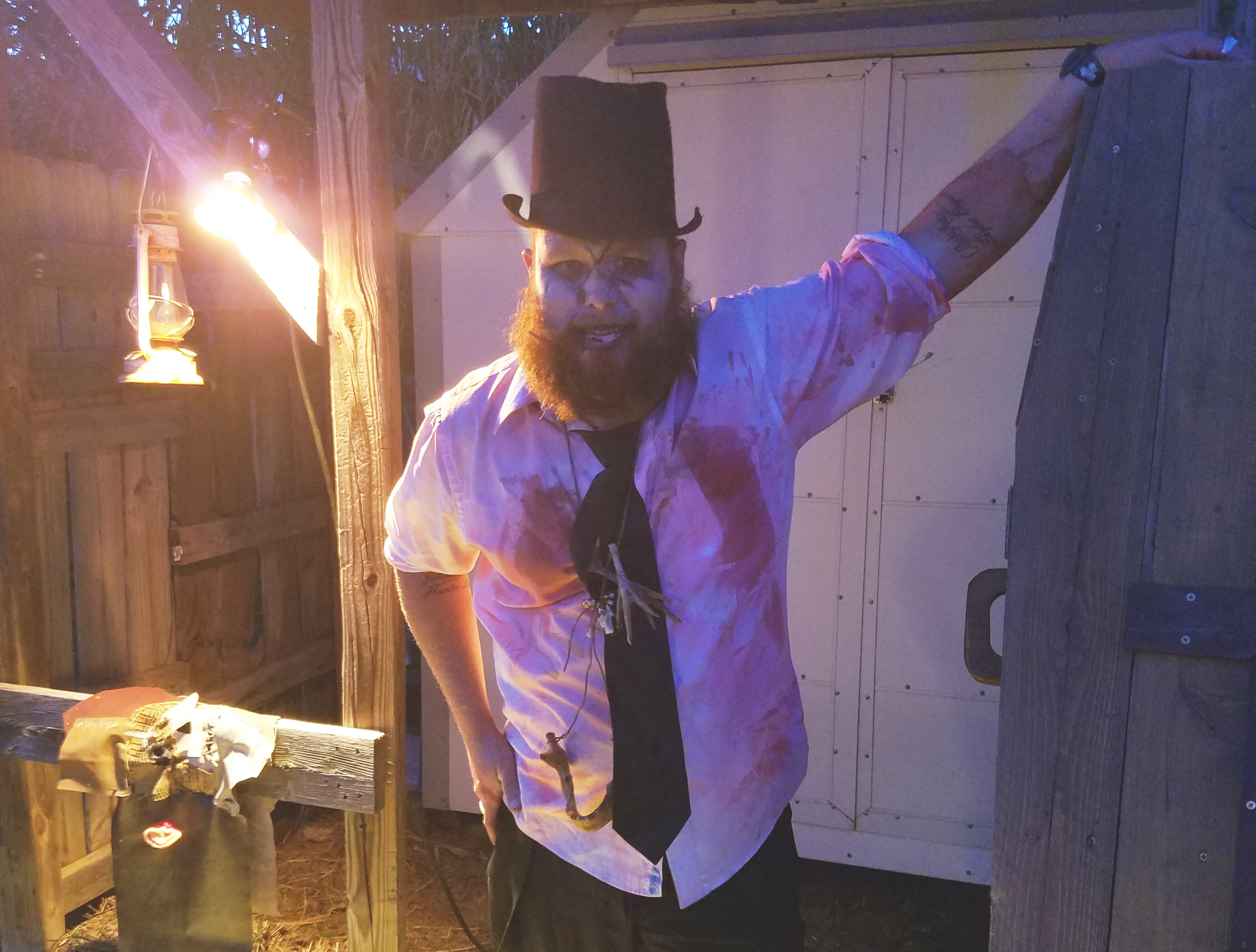 Erin Owens
A&E Editor
@TheErinOwens
Those looking for Halloween fun this season can check out the Trail of Fear Scream Park on Highway 7 just east of Lawton. The park opened Oct. 7 and will run through Oct. 31.
This is the 19th year of operation in Lawton.
Robert and Bob Wright opened the park in 1998, and have since added two locations to the franchise.
The father-son duo own and operate all three, which are located in Lawton, Noble and Luther, Oklahoma.
Bob said they originally had thought of opening a Halloween store, but his father surprised him one day with a change of plans.
"He said 'hey you still like haunted houses right?" Bob said. "I was like 'man I love haunted houses,' and he was like 'good I just bought forty acres.'"
The park's website details Lawton's Trail of Fear location as Oklahoma's largest and number-one rated haunted house attraction.
Attendees of this year's Trail of Fear can experience a variety of attractions including the 'Cirque de Morte', and 'The Experiment', as well as many family friendly activities such as the magical works of Ron Wilson and the Pumpkin Junction Family fun area.
Bob said customers who have previously attended these attractions will notice many differences.
"We change things every year so you will never see the same show twice." Bob said.
Each attraction is carefully thought of, planned, built and maintained by the dedicated cast and crew.
Christina Richmond has been an entertainer with the scream park for the past six years.
Richmond first took interest with the Trail of Fear because she lived nearby and could often hear the screams coming from the park on clear October nights.
As a self-proclaimed fan of Halloween she jumped at the chance to apply for the position after hearing of help wanted ads.
Richmond enjoys working in the haunts and has experienced many memorable reactions throughout her years at the scream park.
"I don't scare very easily, so other [people's fright] is funny to me," Richmond said. "There have been times I wanted to laugh so bad I had to turn and walk away because I was going to break character if I stayed there for too long."
Although she finds humor in some responses, giving the customers what they came for remains her number one priority.
"You paid us to scare you, so you're getting scared," Richmond said. "We really spend a lot of time looking at the psychology behind fear and the kind of reactions that people get when they're scared and we train our actors [accordingly]."
While the mission of the business is to stir fear in its patrons, the goal is also to ensure safety of all who are present. Visitors will notice officers on duty to keep the peace, and if necessary may find themselves in the care of Kaitlin Allen, the medic on staff.
"I'm the part that they have to have, but they hope they never have to use," Allen said. "We are conscious of keeping it a safe environment for everybody so [everyone] can have a good time."
You may also like...