Helicopter Crash Causes Congested Traffic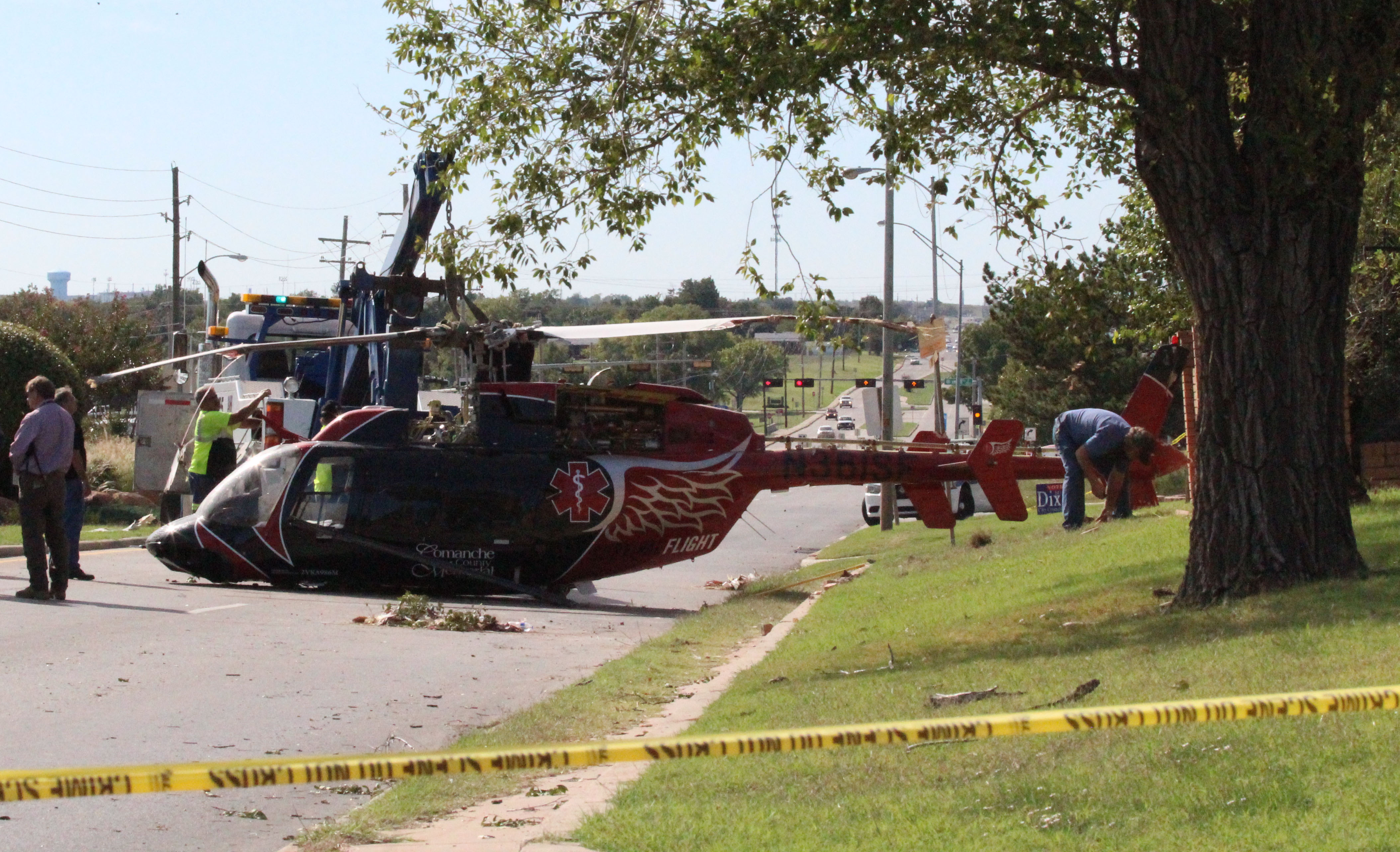 Vicky Smith
Managing Editor
@pinkwritinglady
At 6 a.m. on Thurs., Sept. 29, a medical helicopter crashed outside Comanche County Memorial Hospital.
All passengers on board, none of whom were patients, escaped injury.
At 9:20 a.m., Cameron University Senior Director of Public Affairs sent an email to students, which informed them about the crash and its effect on Cameron's campus.
"It is not possible to enter the university through the Cameron Stadium parking lot entrance," he said. "The parking lot west of Burch Hall is also closed due to the presence of crash debris."
According to KSWO, one of the chopper's rotors "hit a car on Gore and a brick fence at a house."
KSWO also reported that "federal investigators and a representative of the helicopter company are not ready to offer any theories about how it happened."
Tags CU NewsVicky Smith
You may also like...