Cross Country Takes Tenth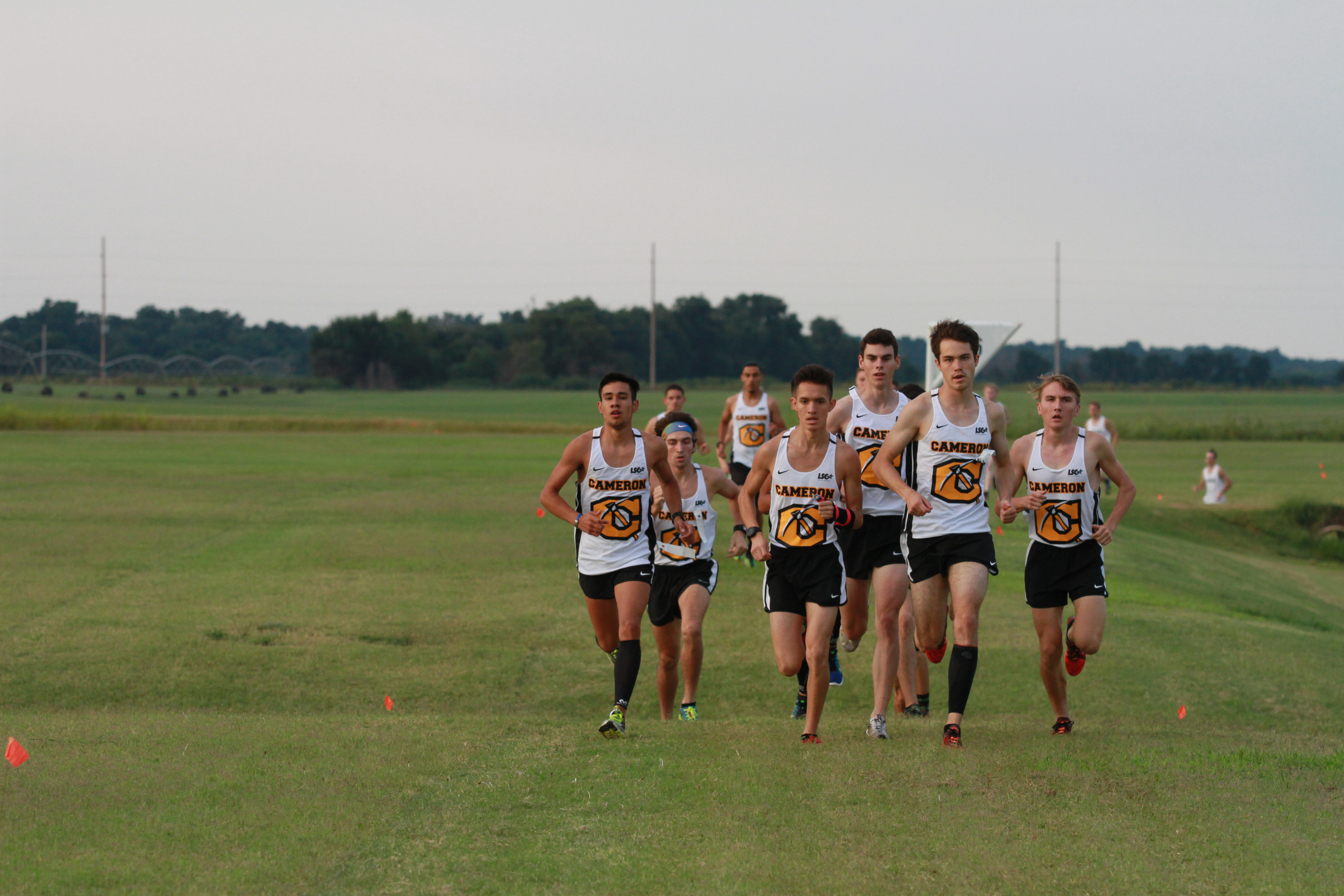 Krista Pylant
Copy Editor
@KristaPylant8
Marvin Dierker finished in the top 20 and helped guide the Aggie cross country team to 10th place overall in the men's college team section at Oklahoma State University's Cowboy Jamboree on Sept. 24 in Stillwater.
Cameron finished with 287 points and an average time of 28:57.5 overall. Butler (Kansas) Community College would win the overall race with 71 points after having four runners inside the top 20, averaging 27:23.2.
Fellow Lone Star Conference team UT-Permian Basin placed 16th overall with 370 points and an average time of 29:30.6.
Dierker led the Aggies with a time of 27:47.1 to finish in 20th place. Mirko Blattler completed the race 24 seconds back of him in 31st place as CU's second top individual.
Eduardo Banuelos came in 67th place for CU, running a time at 29:08.9. Cody Christie was 12 seconds behind Banuelos, finishing in 72nd place. Mason Boyd rounded out the top five for CU with a time of 30:20.0.
Cameron will next race on Oct. 8 at the Fort Hays State Tiger Open in Hays, Kansas.
Students interested in Cameron University cross country and other Black and Gold athletics can visit cameronaggies.comfor more information.
You may also like...