A Look at Aggie Archives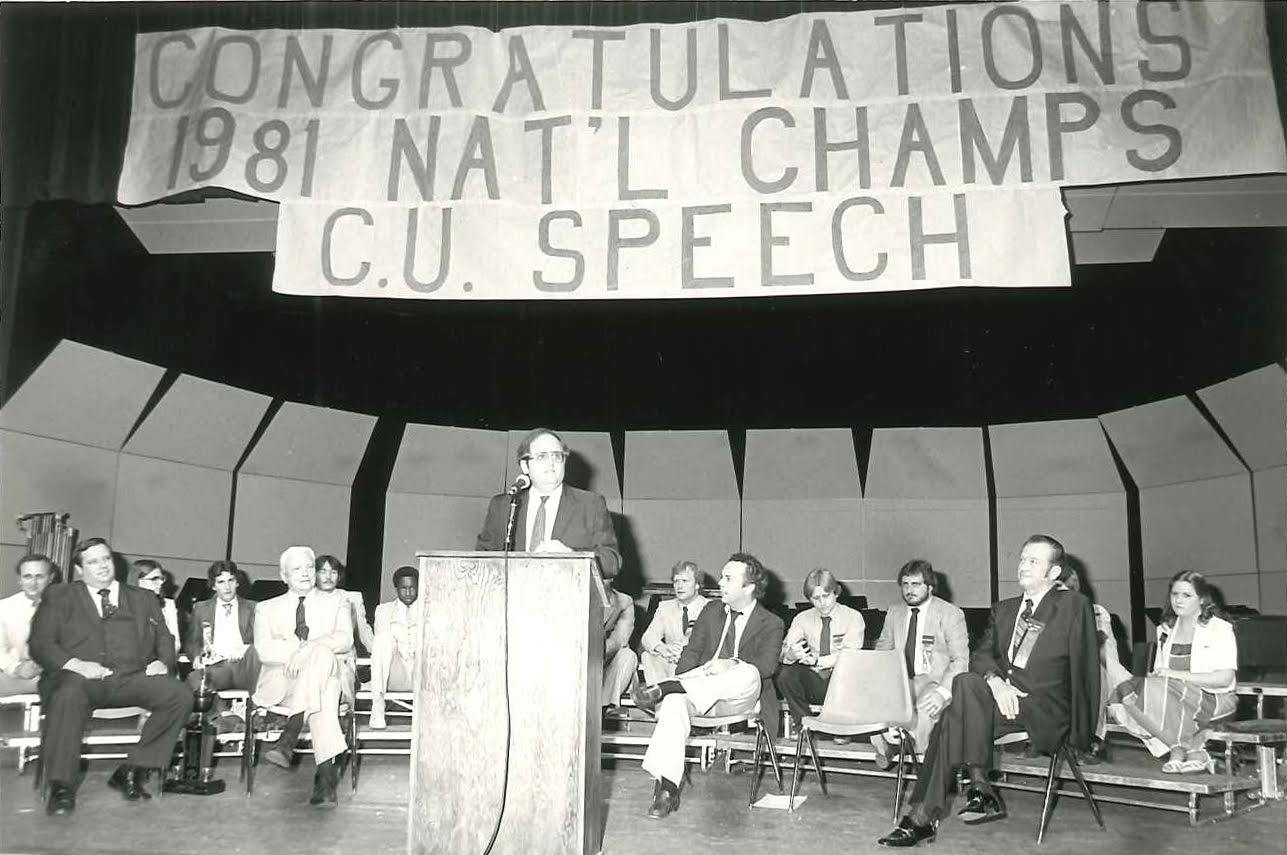 Savanna Sanders
Staff Writer
Cameron University's speech and debate team has been active since the school's time as a junior college.
The first team started in 1933 under the coaching leadership of I. Fuchs. Throughout the years, teams have experienced varying amounts of success. Since 1977, the CU speech and debate team has ranked among the top ten at the Pi Kappa Delta national speech and debate tournament.
From 1981 to 1985, the national office for the society was located at Cameron. Former Communication Department Chair Tony Allison served as the national secretary-treasurer for the organization during this time.
Under the leadership of Allison and fellow coach J.C. Hicks, the 1979 team won their first national championship.
However, this win would not be the last. After getting a taste of success, the team continued working with one goal in mind: another national championship.
Realizing they had what it took to win was all the motivation they needed to achieve more. Their dedication paid off two years later when they won their second national championship in 1981.
According to current speech and debate coach Sarah Collins, the legacy the students and coaches on those teams left continues to be a source of inspiration to members of the current team.
"For me, the inspiration became clearest at our homecoming reunion last year," Collins said. "To see members of that team interact with the current team was great. It was a great reminder and motivation.
"This isn't just an important historical event for the team, but they are very real people whose life trajectory was changed by involvement in speech and debate."
You may also like...