Running the Race with Purpose and Passion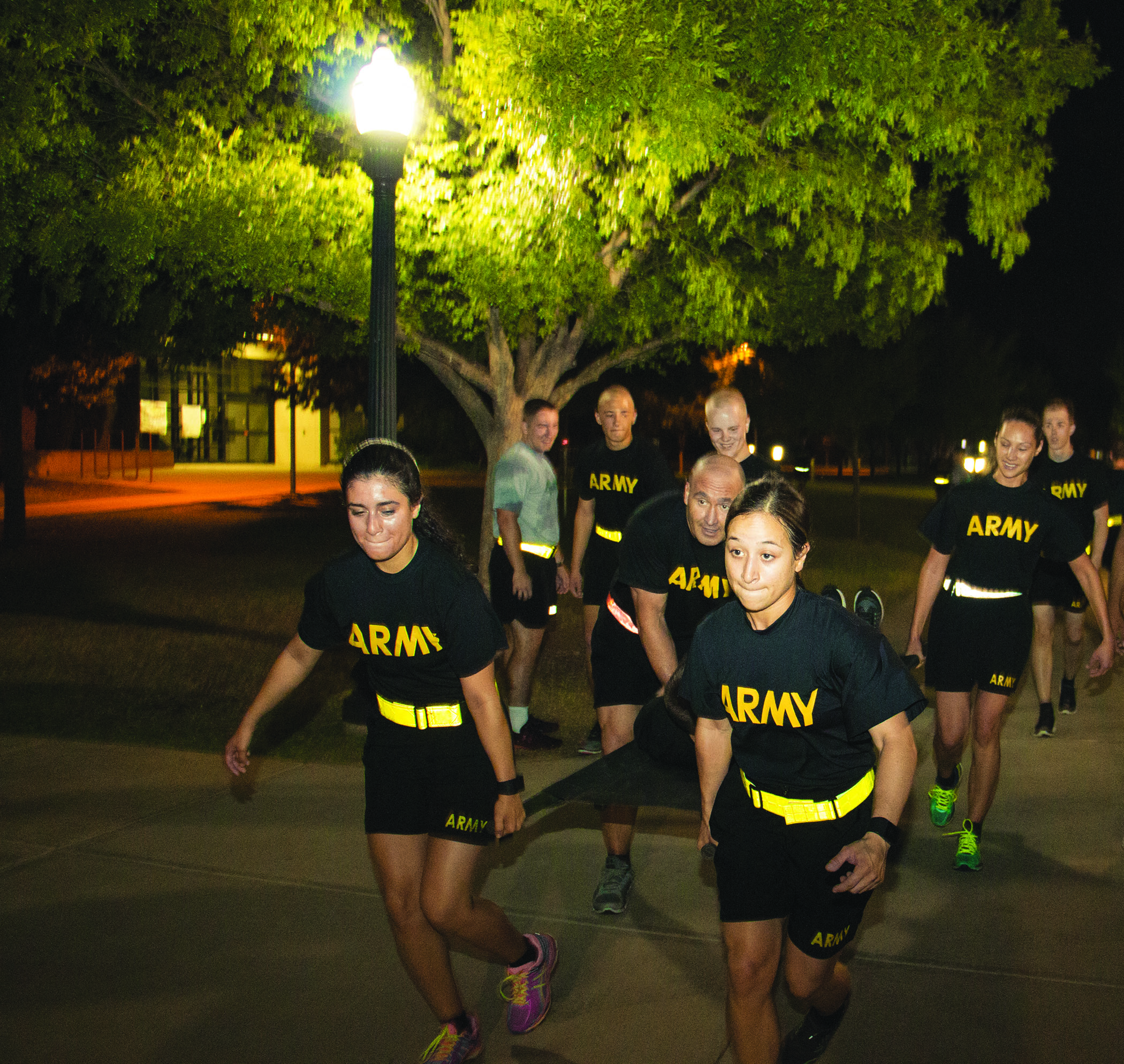 Taking on a Challenge: At 5:30 a.m., three days a week, Cameron ROTC cadets engage in physical activity in preparation for Ranger Challenge in November. According to goarmy.com, Ranger Challenge "is an opportunity for schools to 'compete' with each other completing military tasks." Last year, CU ROTC cadets ranked third place after completing against twelve other schools, including OU and OSU.
Vicky Smith
Managing Editor
@pinkwritinglady
Students interested in exercising to give back to the university or community can run in two upcoming events: the Cameron University ROTC 5K and the Spirit of Survival (SOS).
ROTC 5K
The Cameron University ROTC 5K begins at 8 a.m., on Sept. 24, on campus at Cameron University.
According to active.com, the purpose of the event is to raise funds that will "offset the costs of the Annual Fall Commissioning Ceremony, which will occur [on] Dec. 10, 2016, as well as increase training opportunities that will further develop Cadets in leading our Armed Forces."
The event's course options include the One Mile Fun Run, which is free of charge; the Individual 5K, which costs $20; and the 5-Person Team 5K, which costs $100.
The registration fees for the courses will increase as the event's date approaches.
To register for a course, visit http://www.active.com/lawton-ok/running/distance-running-races/cameron-university-rotc-5k-2016.
Spirit of Survival
Student can also support the community by participating in the eleventh annual Spirit of Survival, which begins at 7:30 a.m., on Oct. 2, at Elmer Thomas Park.
According to spiritofsurvival.com, the SOS "supports those with cancer and their families in three cancer center locations throughout Southwest Oklahoma."
All proceeds from the event will fund cancer research and clinical trials.
The event categories include the Half Marathon, the Quarter Marathon, the 5K, the Kid's Marathon and the Leah M. Fitch Spirit Walk.
The prices for the different categories range from $15 to $85; register early as prices will increase as the race date approaches.
To register for the SOS, visit https://raceroster.com/events/2016/7176/spirit-of-survival#.
To join a training group, visit the Spirit of Survival Race Facebook page.
You may also like...