Problems Arise with Shepler Elevators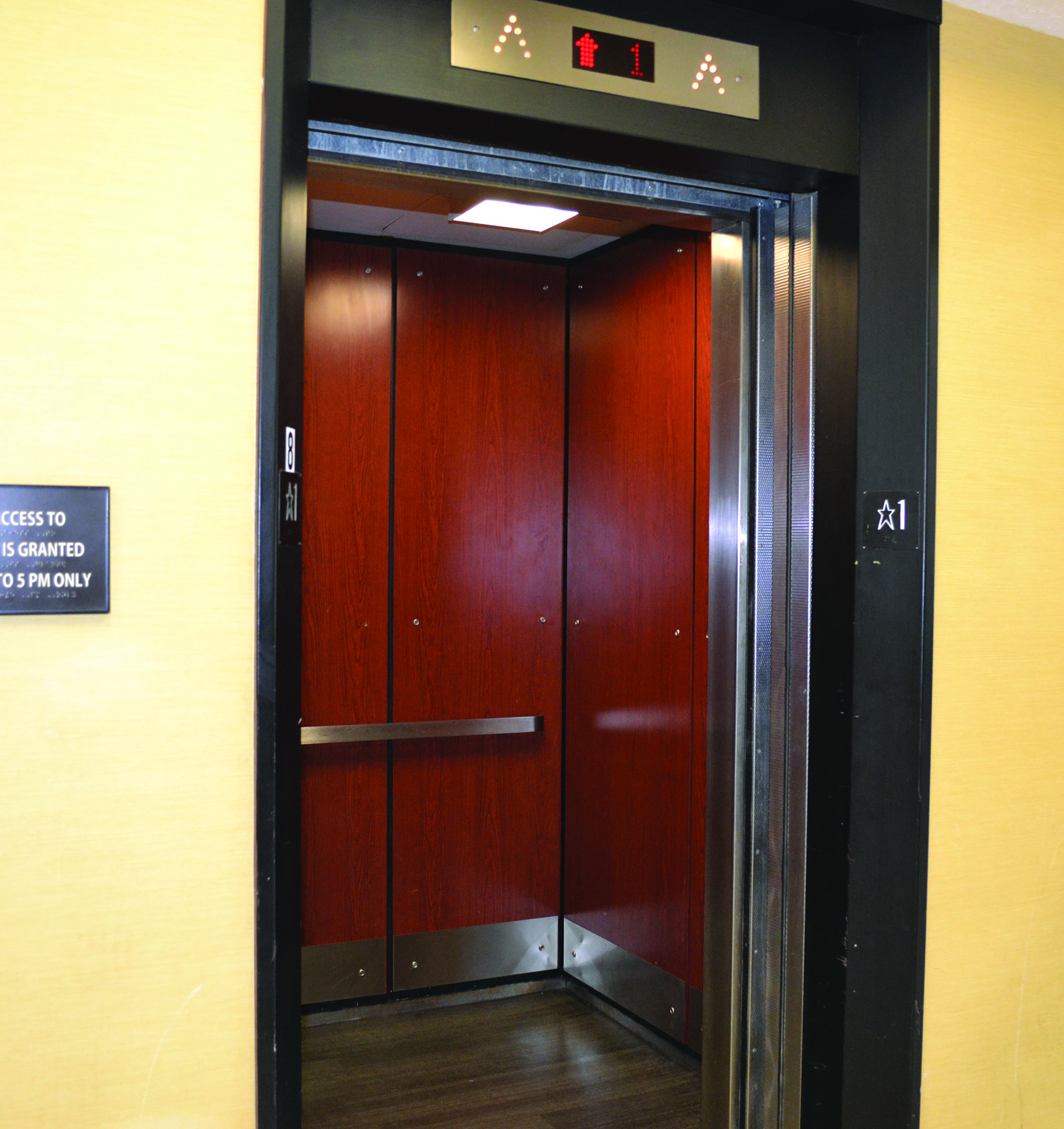 Robert King
Staff Writer
On Sept. 7 the Director of Student Housing, Katie Hubbard, sent an email to students living in the Shepler Tower dorms about problems with the tower elevators.
The email advised students to avoid prying or holding the doors open manually.
Dean of Student Services Zeak Naifeh said elevator issues stem from door misuse.
"When an elevator goes offline or something triggers it we go back and look at the computer error log," he said. "We can pull video to see exactly where it happened, and then see if there was any commonalities. That's how we know that the door misuse is what causes the issues."
Director of Physical Facilities Bob Hanefield said sensors in the door detect problems when doors are held open for lengthy periods of time.
"This semester we have been experiencing doors being opened after they were almost shut," he said, "which can cause an entrapment due to the mechanical restrictor plates being bent and causing the elevator to stop outside of a safe operating zone."
There are no problems with the lifting mechanisms, so the elevators will not fall out of place or be too slow moving from floor to floor. The actual problem is wear and tear of the doors, which may or may not have slow response times, if they open at all.
Naifeh said the errors should not pose any major safety hazards.
"The only hazard would be an individual getting stuck inside," he said. "Other than that, we do not believe there would be any hazards. If it did pose a bigger threat we would take the elevators offline."
Naifeh said student housing tries to inform students and faculty about the issue in an attempt to alleviate it.
"But it [the problem] has increased this year," he said. "For some reason, our messages to people have not been working well."
Hanefield said there is a plan to fix the doors, but a specific date has not been set.
"The elevator maintenance company has made a suggestion and given a price on how to potentially limit entrapments by installing permanent door restrictors," he said. "We are in the process of proceeding with their proposal."
Tags CU NewsRobert King
You may also like...