Building Tactical Skills: Cadets Participate in Field Training Exercise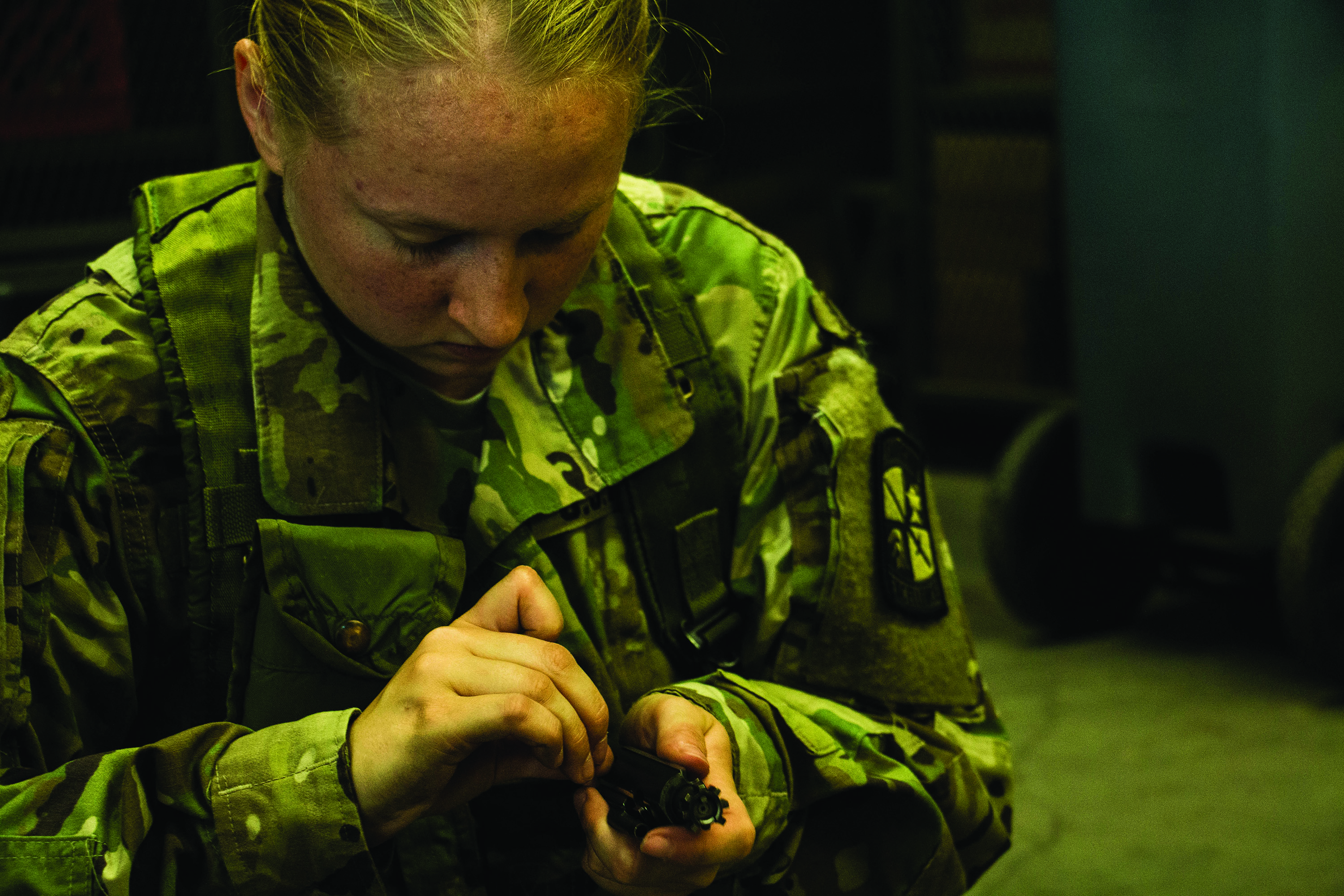 Jonathan Vann
Staff Writer
From Sept. 17-18, cadets from Cameron's ROTC program participated in a Field Training Exercise (FTX) at Fort Sill.
The purpose of the exercise was to develop leadership skills, build trust and confidence amongst peers, and build and instill basic tactical skills that will be utilized throughout the cadets' careers.
The two-day and one-night event kicked off with primary marksmanship instruction.
The cadets instructed their peers on the basic fundamentals of marksmanship, which included dissembling and reassembling an M-16 rifle.
The cadets then executed a two-mile tactical ruck march to the Engagement Skills Trainer (EST), which is a simulated virtual range that provides soldiers the opportunity to group, zero and qualify with a weapon.
They then proceeded to a training site on Fort Sill where cadets instructed and implemented various squad movement tactics and day and night land navigation methods while under load.
The event culminated with a team development course.
Darry Moore, an MS III cadet, said the rigorous physical feats and the cadet led field instruction proved beneficial for the cadets' development as leaders.
"They put you in a position to trust your leaders and your peers," Moore said." It gets you prepared for the Field Training exercise that we do here, and for the next training exercise throughout."
Jayden Roy, an MS IV cadet, said the training exercise met its goal to develop build confidence and leadership skills among participants.
"Guys want to lead, guys want to have an opportunity to do these things," Roy said, "so we planned around that idea to be better themselves and better their morale.
"The cadets met it with full force, and they have a lot of energy and met it completely with our intent, and it has been an exciting opportunity to see it go down."
Robert McCoy, an MS IV cadet, said the training event was an eye-opening experience for younger cadets, and it allowed them to experience the Cameron ROTC program's expectations.
"For a lot of the individuals here, it was their first field experience," he said, "so it was an introduction to the way of our Army lifestyle.
"My favorite part was seeing the new cadets come in, connect and learn a new skill."
Students who are interested in joining Cameron University's ROTC program can visit http://www.cameron.edu/militaryscience.
You may also like...