Aggie Archives: NAIA Football Champs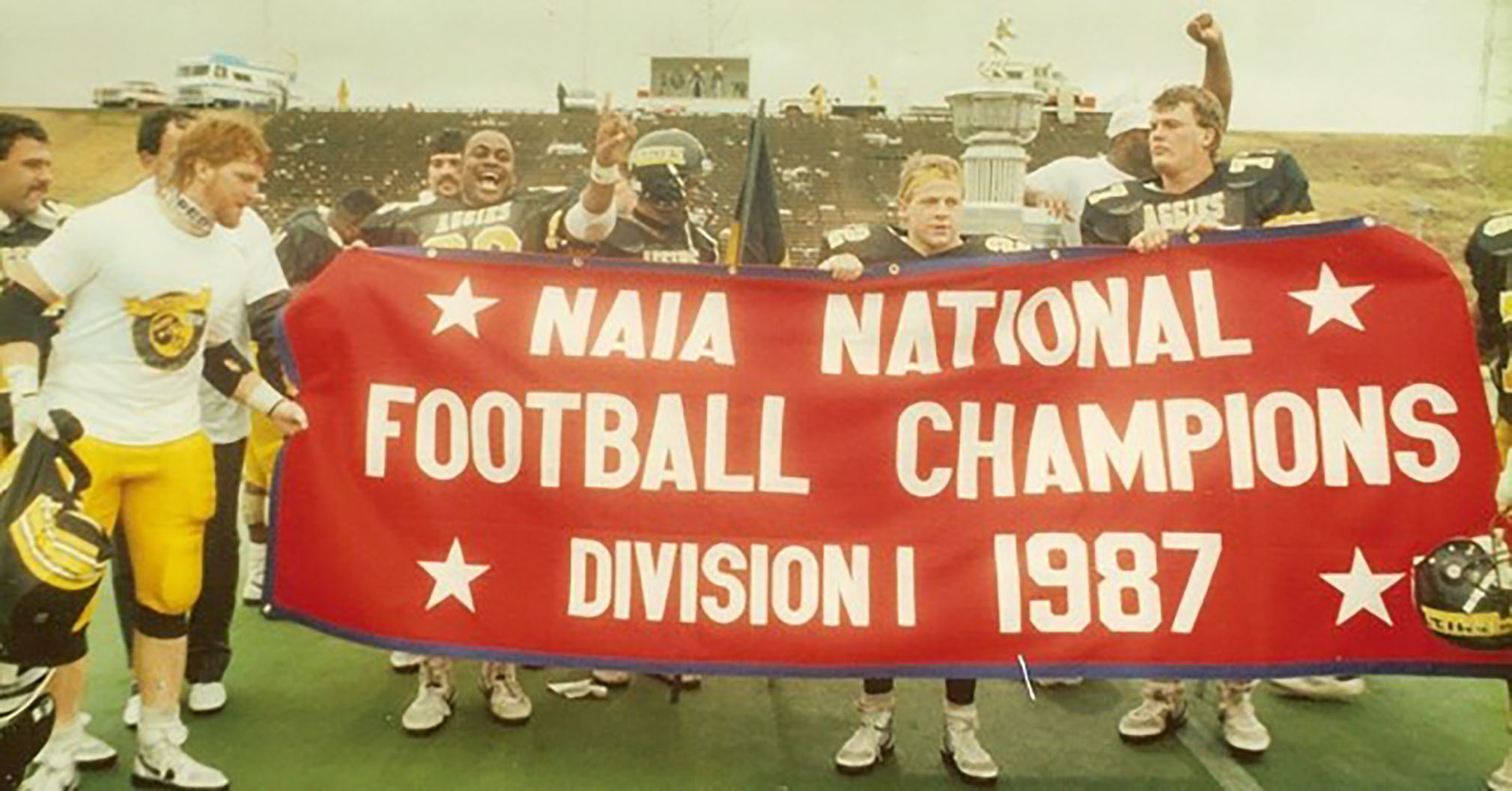 The Football Legacy: Thirty years ago, the Cameron football team, now discontinued, battled Carson-Newman for the title of NAIA Division 1 National Champions. With home-field advantage, the Aggies won overwhelmingly, 30-2.
Vicky Smith
Managing Editor
@pinkwritinglady
Thirty years ago, the Aggie football team excelled to the NAIA Division I National Championship.
According to cameronaggies.com, "Led by a rock-solid defense that, at times, carried the team and an opportunistic offense, the Aggies enjoyed the best season in Cameron football history."
In the NAIA playoffs, the Aggies played against Central Arkansas, winning 14-7, and Pittsburg State, leading 20-10. In the NAIA National Championship game held in Lawton, Cameron dominated Carson-Newman 30-2.
However, in the Championship Bowl held on Carson-Newman's campus in Jefferson City, Tenn., Carson-Newman defeated Cameron 17-0.
Many Aggie fans made the trip, totaling 2,000 miles, to Tennessee to support the Black and Gold.
Cameron finished the 1987 season with a win-loss record of 11-2. The Aggie defense yielded only 185 yards per game on average, making a defense comprised of six seniors the top-ranked defense in the country.
According to cameronaggies.com, "In a season that featured several team records, including eleven wins, a seven-game win streak and ten weeks in the Top 20 poll, the Aggies brought the University, its supporters and Lawton together."
Although the university discontinued the football program in 1992, Cameron students and the Lawton community still come together to celebrate their passion for sports.
You may also like...