Cameron Park Restored with new Sewer Line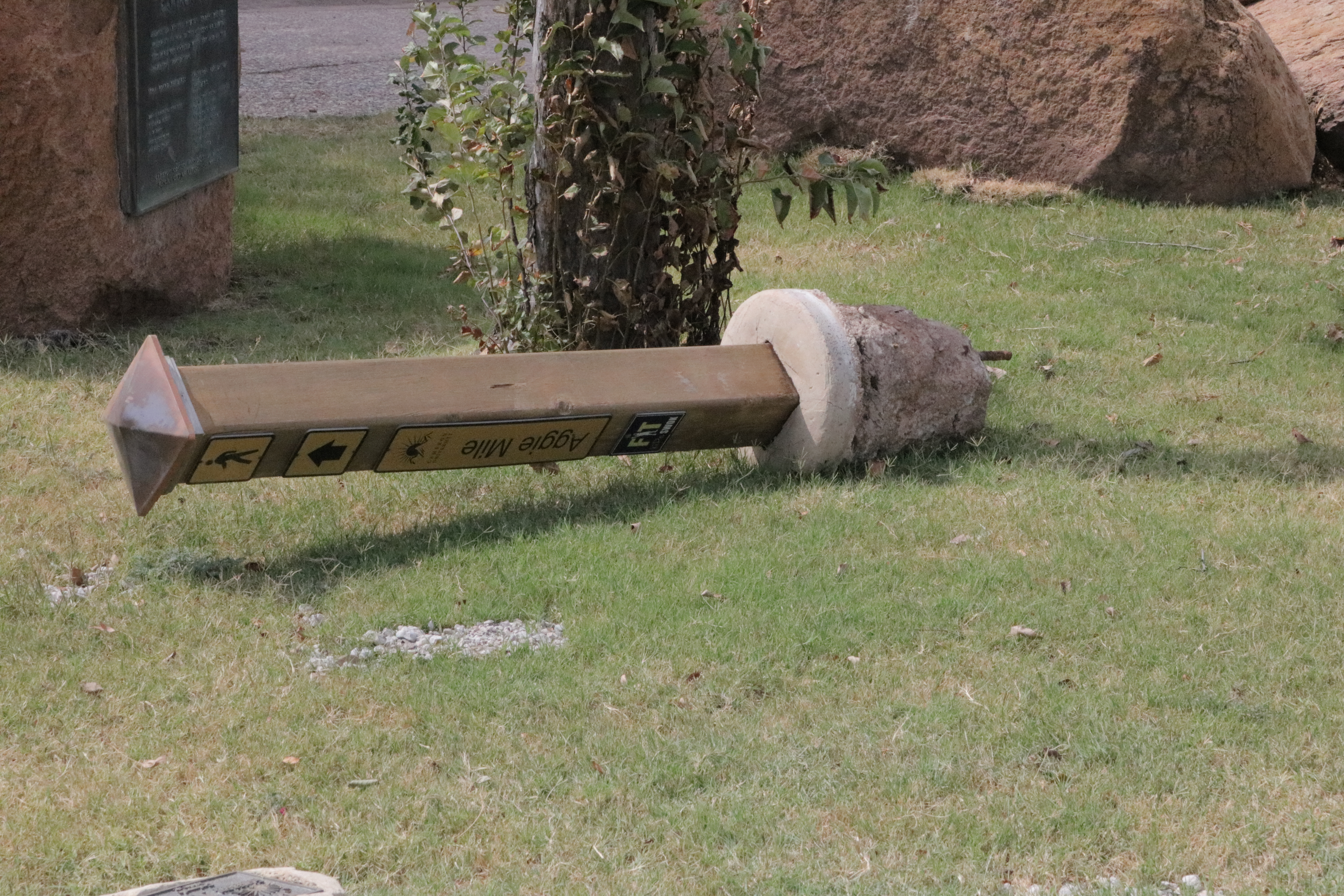 Kerry Schoonaert
Staff Writer
At the end of the spring semester, Cameron's campus experienced plumbing problems that led to the replacement of the sewer line in the center of Cameron Park from August 8-19.
When Cameron's Physical Facilities staff noticed a sewer backup in April, they performed some minor repairs themselves by replacing about 60 feet of sewer line.
However, Physical Facilities Director Bob Hanefield said his staff continued to experience complications during the repair process.
"The 10 inch concrete sewer pipe continued to crumble," Hanefield said. "It was evident the sewer pipe might continue to collapse due to the age of the sewer pipe and the ground movement."
Physical Facilities workers decided to install a pump to divert the outflow to another manhole. By diverting the leakage, it gave them time to figure out the options for solving the sewer issues.
The Physical Facilities staff met with the City of Lawton Sewer Rehab division who suggested that completely replacing the sewer line would fix the problem rather than pipe bursting due to the line's age.
On Aug. 8, contractors started replacing the lines in Cameron Park, which affected student and staff travel and activities until the area re-opened.
In the midst of pulling up the concrete walkways, the disc golf course's fifth hole and an Aggie Mile marker post were removed, and a few trees were cut down, which Physical Facilities plans to replant away from the sewer lines upon project completion.
As of Aug. 19, contractors had finished tying the new sewer line in, but Hanefield said it will take time to restore Cameron Park to the condition it was before the repairs.
Once the contractors complete their repairs, Physical Facilities will begin the process of restoring lights and repairing any irrigation damage.
Once the ground is settled, the new sidewalks go in followed by the disc golf hole and Aggie mile marker.
You may also like...