Validated: CUNSA Earns 5-Star Organization Rating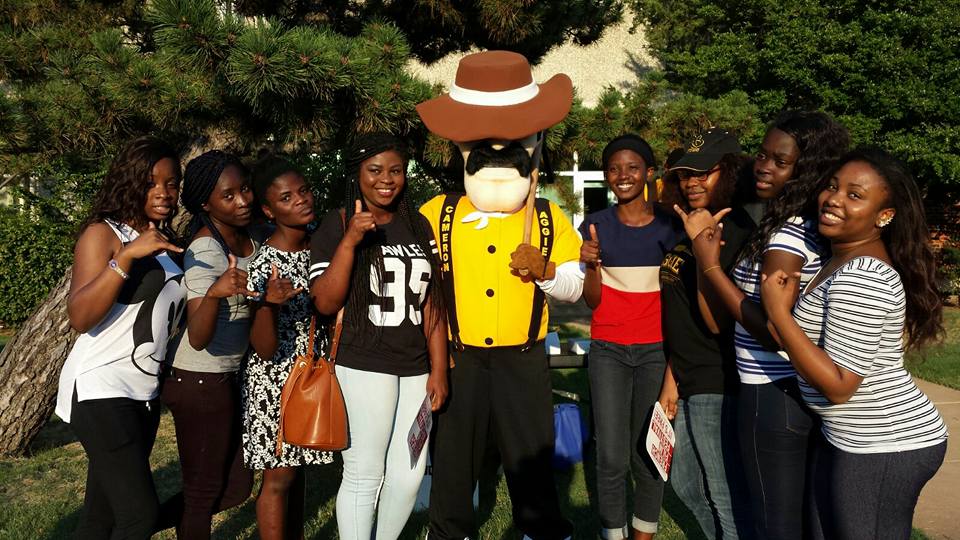 Celebrating Diversity: Members of the Cameron University Nigerian Students Association pose next to Cameron's mascot Ole Kim. The organization stays active on campus by holding events such as the Nigerian Independence Day celebration.
Tyla Eakins
Student Life Editor
@Tyla_Eakins
Cameron University has over 100 students from Nigeria, and the Cameron University Nigerian Student Association (CUNSA) serves as a center for those students.
Recently, Cameron University named several campus organizations as 5 Star organizations, including CUNSA.
Ayokunmi Akintunde the group's president said CUNSA earning its 5 Star rating is validating.
"Getting named as a 5 Star organization this academic year is very exciting and encouraging,"
Akintunde said. "It serves as a recognition of our involvement with Cameron University and the positive influence we have on Cameron Campus and [in the] community."
Akintunde said the organization does many things not only for the university but also for the Lawton community.
"CUNSA is involved in most campus activities," she said. "We do community services, organize campus wide events to exhibit our rich culture, conduct seminars to build and equip our members, help our freshman ease into college life, offer scholarships, run our own library and host ceremonies to celebrate our graduating seniors."
To get involved in CUNSA, attend their meetings, visit their facebook page, go to Cameron University Nigerian Students Association on instagram, follow @offical_cunsa on Twitter or email CUNSA at officialcunsa@gmail.com to keep up with all CUNSA"s activities and events.
You may also like...