Student Photographs Selected for Publication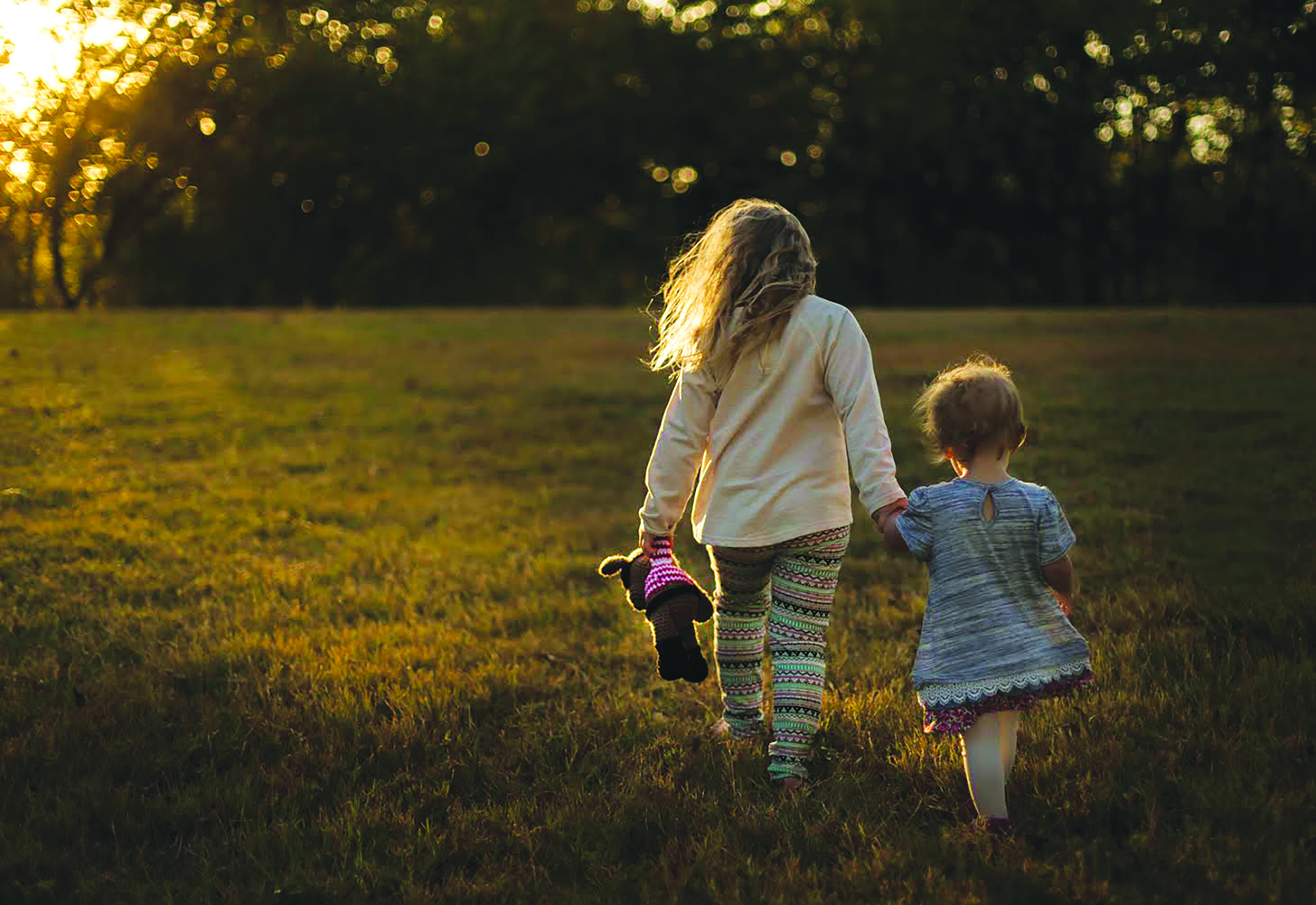 The Winning Photo: Two of three sisters hold their brother's stuffed bear in memoriam of his death. The Photo will be published in Photographer's forum magazine in May 2016. The book of photography, which will feature the photos, will be available on pfmagazine.com
Tyla Eakins
Student Life Editor
@Tyla_Eakins
Junior Journalism and Media Production major Mary Davis is celebrating after being deemed a finalist for a national photography contest.
After judging 14,000 submissions for their annual Best of College and High School Photography Contest Photographers Forum Magazine, which helps emerging photographers, announced three Cameron University students will have their photographs published in May in Photographer's Forum Magazine.
Only a few years ago Davis had never used a digital single-lens reflex camera, but after taking one photography course, Davis knew she wanted to be a photographer.
"I actually got my associates degree at Leeward Community College in Hawaii," said Davis, "and while going there I had to take some elective classes and so I picked photography one as an elective class and let me just say I was nervous about the class. I almost did not take it."
Davis continued photography after the class and has only excelled since.
"Afterwards I continued doing pictures," said Davis. "I would do pictures of my family in photo sessions at the beach until I kind of got control of my lighting."
She uses a technique called freelense to give her photographs a more intense look.
"The technique is, basically you have your lens detached from the body of your camera and allow light to leak through, which gives the pictures a dramatic effect," said Davis. "It is a challenging technique, especially with focusing the image."
With Dr. Yanjun Zhao's help, Davis was able to decide on which photograph would be best to submit to the contest.
Davis focused on submitting photographs that were more emotive and had meaning. The photo that won was taken for a grieving mother mourning the loss of her son.
"The one that actually got picked was from a session that I did for a girl that I know," said Davis. "She had a miscarriage, and she has three daughters, and it would have been her only son so it was during the time of pregnancy loss.
"She wanted to do something in recognition of her lost child. … I asked her, 'You know, what do you have? Do you have anything that you were going to give to your baby?' And, she had this little bear that she had personally made for him."
Davis believes the photograph was chosen because of the natural lighting and the emotion the photograph expresses.
"The one picture that got chosen was the two daughters holding hands walking, and the oldest one was holding the bear to her side, and the lighting was coming in from the side, so I think it was the emotion of the picture, along with the lighting."
In addition to being a full-time student, Davis is a professional photographer. Her photography business, Portrait Designs by Mary Musallam, specializes in weddings, natural lighting lifestyle and women's contemporary portraiture.
"Photography started off as a course that I almost did not take," said Davis, "to a hobby that I really love, and now to a business venture."
To find out more about Davis' photography, visit her website, www.portraitdesignsbymarymusallam.com.
Tags A&ETyla Eakins
You may also like...