Nepalese Association Welcomes New Members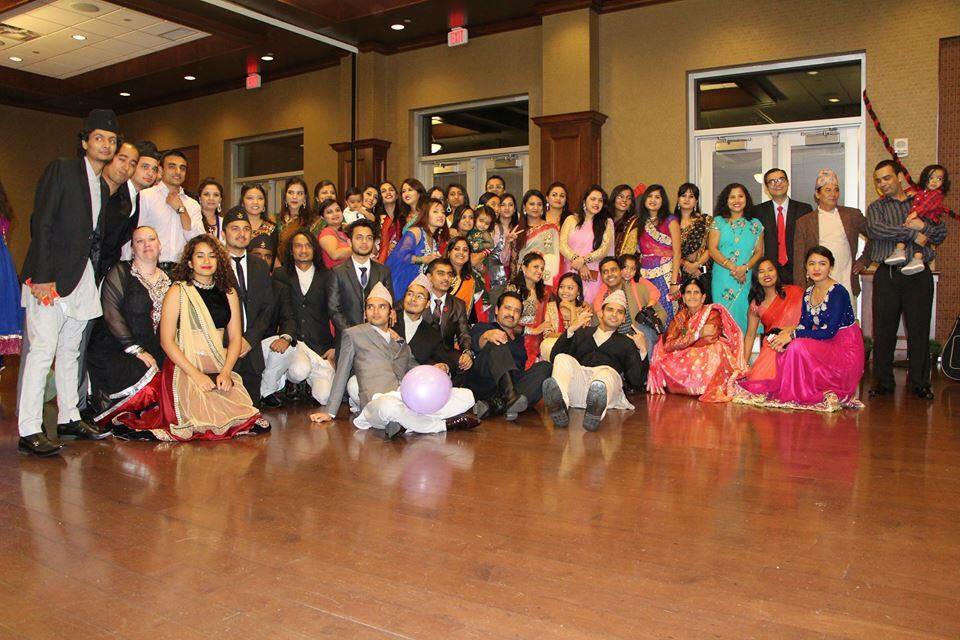 Embracing Culture: The Cameron University Nepalese Association holds Nepali Night each Nepali new year's day. The event is filled with dancing, music, and food that represent Nepalese culture. All students and community members are invited.
Tyla Eakins
Student Life Editor
@Tyla_Eakins
The Cameron University Nepalese Association (CUNA) is one of the many groups that add to the diversity of Cameron University. The purpose of CUNA is to promote Nepali culture and traditions and to improve opportunities for Nepali students at Cameron.
President of the 5 Star organization, Pramod Poudel said even though the group's name implies only Nepalese students can join, everyone is invited.
"All the students that are enrolled [at] Cameron University are more than welcome to join CUNA," said Poudel. "We are looking forward to a huge diversity in our organization."
Poudel said the group does many things during the academic year.
"We organize and conduct various programs throughout the year," he said. "The programs involve workshops by professors [and an] orientation program for new admissions.
"We conduct Nepali night twice a year. Nepali Night is conducted during the biggest festivals of Nepal, i.e. Dashain-Tihar and Nepali New Year, where all the members wear Nepali attire and they preform dance and songs."
Poudel said the organization also contributes to charity and other organizations in need.
"We even raise funds for the people in need of medical help or any kind of emergency," he said. "We raised $5000 for the earthquake victims of Nepal and donated it."
Poudel said the recent announcement of CUNA becoming a 5 Star organization has been a great experience, but he said he didn't achieve the title on his own.
"It feels great as our patience and hard work paid off, but I would not just take a credit for that," Poudel said. "This would not have been possible without the board and the members of CUNA. The board members did much hard work and came up with new ideas.
"It is definitely a proud moment for all of us, and I hope that the upcoming elected members are going to maintain the title of a 5 Star organization."
Poudel said the recent annual Holi festival, which uses color and unity to repair broken relationships, displayed the family values CUNA upholds.
"CUNA is not just an organization – CUNA is a family," he said. "We make everyone feel warm and homely. The diversity seen at Holi was awesome, and I think everybody liked it too.
"We got to see the beautiful culture of Nepal."
CUNA will hold Nepali night April 17. To find out more about CUNA, visit their self-titled Facebook page.
You may also like...