Fighting Cancer Together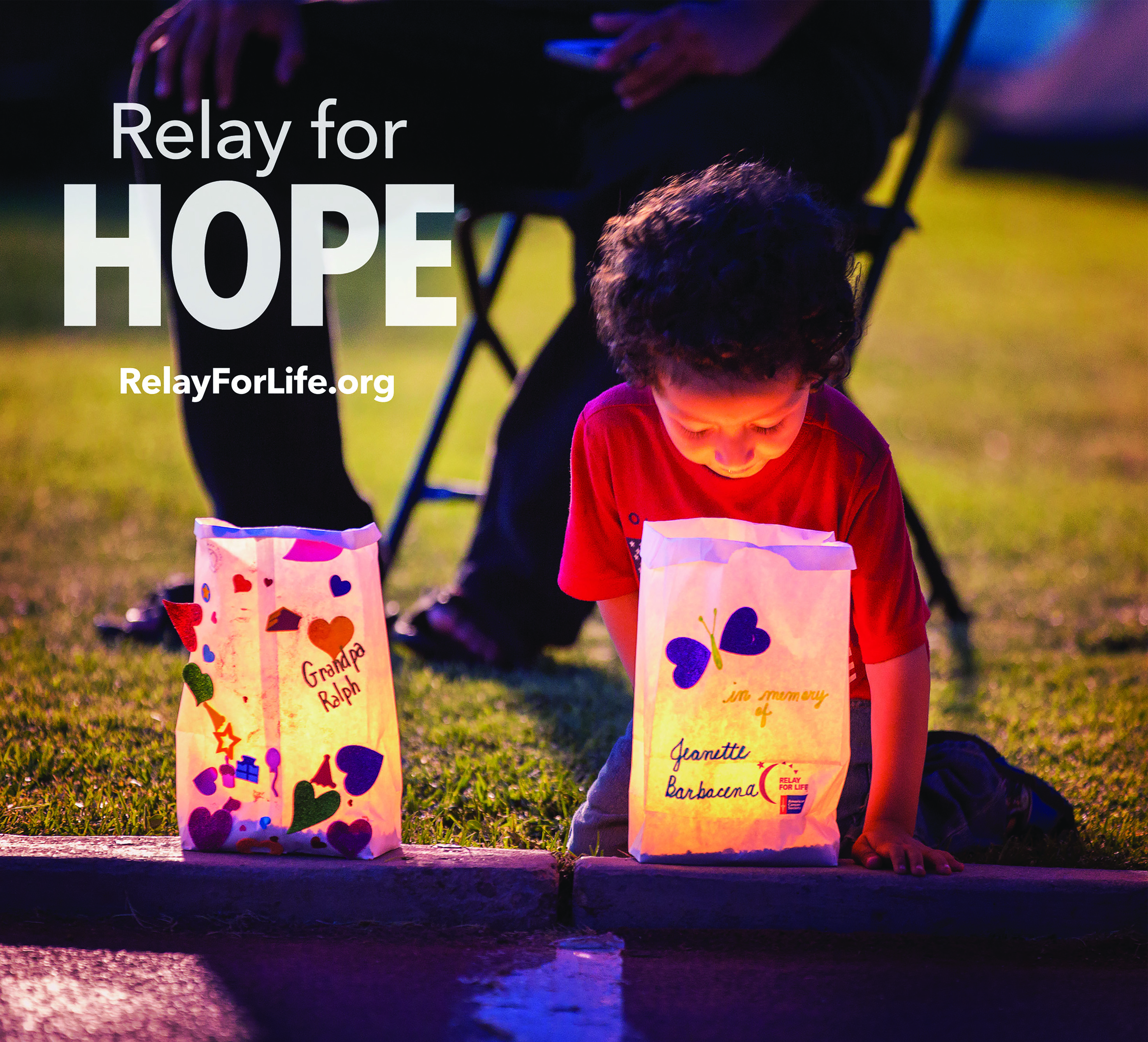 Vicky Smith
Managing Editor
@pinkwritinglady
The American Cancer Society (ACS) Relay for Life of Comanche County will take place from 6 p.m. until 12 a.m. on Friday, April 22, at the Bentley Gardens.
Cameron students, faculty and staff are invited to join participants from Lawton and surrounding communities to show their support in the fight against cancer.
Southwestern Medical Center CDI Director Teresa Fletcher, who has been a nurse for 25 years, said the primary purpose of Relay for Life is to assist the ACS in raising funds and awareness about cancer.
"It's an incredible event," Fletcher said. "Cancer is a diagnosis that affects so many. It's not just older patients; it's not just middle-aged patients. It's babies, it's children, it's everyone.
"It's also one of those diagnoses that you can do everything right and still develop cancer. There has to be a cure."
She said the ACS strives to educate people about the different types of cancer because cancer has the potential to affect every organ.
"You have bone cancer, you have skin cancer, you have lung cancer, you have brain cancer," she said. "It doesn't pick or choose.
"There's new research that comes out every year on what age you should get prostate checks, what age you should get your colon scans or colonoscopies [and] when you should get your mammograms.
"[With] that kind of teaching, we're hoping to save lives because early detection is early treatment, and sometimes it's a cure in early remission."
According to Fletcher, the ACS will use the funds raised at Relay for Life to continue to physically, emotionally and financially assist cancer patients and their families.
Fletcher said one example of what the ACS does to help patients is to provide affordable lodging and transportation.
"A lot of them have to go to OU Medical center, and they have to stay in a facility, and they can't stay with their family," she said. "[ACS] will try to help them find lodging in that area that's at a lesser cost or help with those fees at all possible.
"For the travel, if you live here, and you're trying to get to where your cancer treatment is … different volunteers will actually come and help pick you up and take you. If not, they have gas cards that they try to also budget for."
Fletcher said when people are initially diagnosed for cancer, they can call the ACS to receive support in their fight against the disease.
"When you call the ACS and say, 'I don't know what I'm doing. I just got told I have cancer,' they will literally get in touch with somebody that is like an adviser for you to help talk you through and which direction to go."
After a cancer diagnosis, Fletcher's sister lost her hair. Fletcher said the loss of hair was emotionally devastating to her sister.
"She didn't want to be seen in public without anything," Fletcher said. "The American Cancer Society were the first ones that she went in to.
"They're so empathetic of the patient and what they're dealing with. They took her back, [and] they helped her try on wigs. … They actually gave her her first wig."
According to Fletcher, even if someone is not associated with anyone with cancer, he or she is still encouraged to attend Relay for Life.
"It's just a big, big family," she said. "We're all out there to have fun. … We enjoy each other – enjoy life because we just don't know what's going to happen tomorrow."
The event will feature a flag presentation, a survivor ceremony, music, dancing, games, food and a scavenger hunt.
Fletcher said one of the main activities of Relay for Life is the walk, which represents the fight against the ongoing battle of cancer.
"You can tell those cancer patients – the smiles on their face and the bond that they have with each other when they walk around that first track," she said. "They're walking together, and it's like a bond that I have never personally had to deal with, but they have."
She said the luminary ceremony takes place after dark, and its purpose is to honor those who are still battling cancer and to remember those who have passed.
"They call these names out, and then afterwards, you're able to have your walk around, where the luminaries are," she said. "They put little candles in every single one of them, so it's just so serene. It's kind of like that time for a lot of people that they can just step back and deal with those emotions again.
"I know for me, personally, it's emotional, and the same with others. It just makes you very thankful to know that we're where we are – that we're still fighting and trying to find a cure for this disease."
Fletcher said she would like to see many familiar and new faces at Relay for Life this year.
"We're so blessed to have the community of Lawton and Cameron and everybody that supports us," Fletcher said. "There's healing, and there is a light at the end of the tunnel. You are going to get there, and that's why we're there. We're there to try to help to and support all of these patients.
"I just want everybody to come out and be a part and help us fight this disease. … It's just something that I would one day want for somebody to never have to hear those words again."
You may also like...