Birth Choice of Lawton: Striving to Save Lives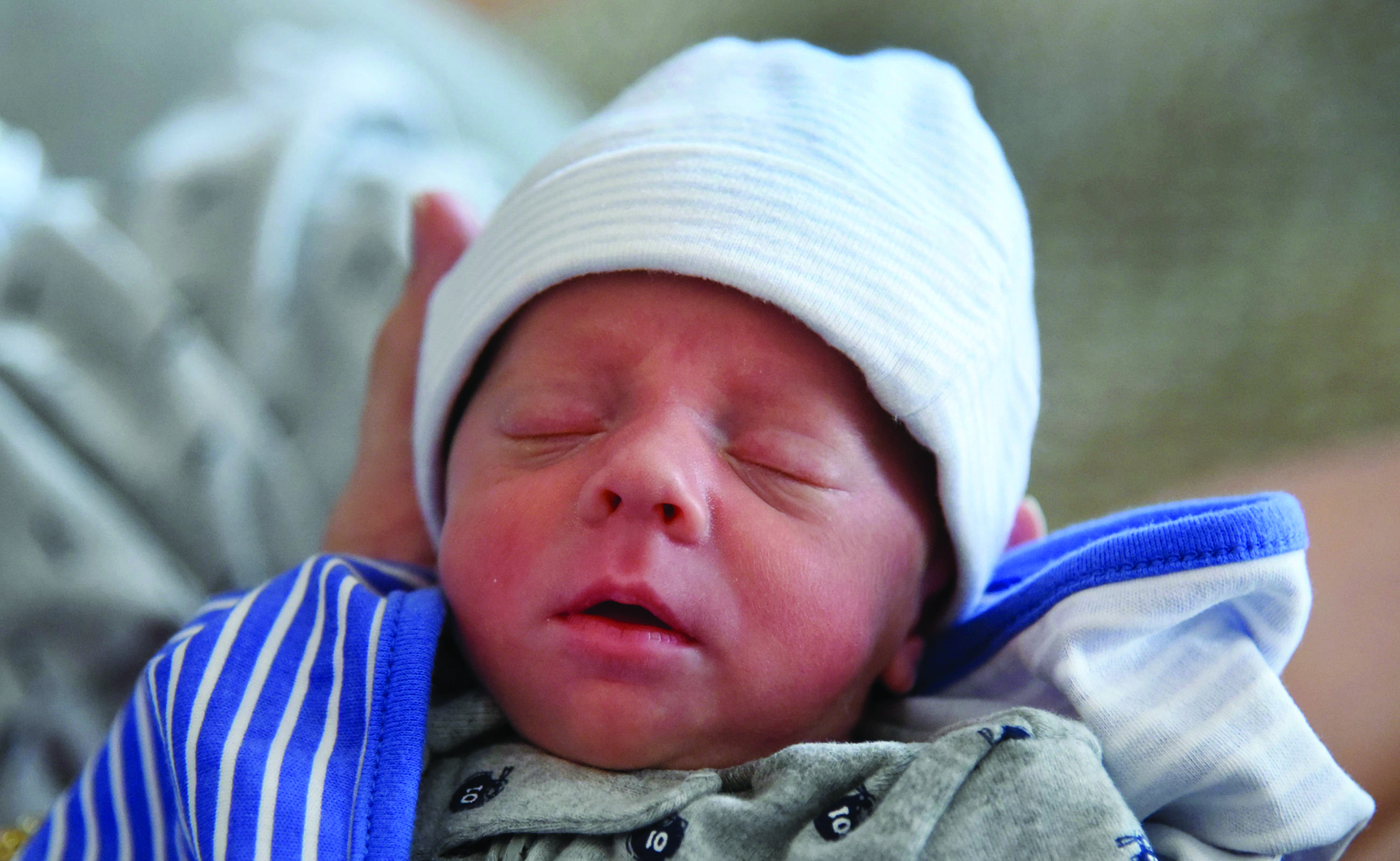 Thomas Hewitt III, known as "Trip"; born to Thomas Hewitt Jr., 33, and his wife, Kristen, parents of naturally-conceived identical triplets on October 21, 2015, in Baltimore.
Vicky Smith
Managing Editor
@pinkwritinglady
Birth Choice of Lawton, a non-profit-organization, serves to support women during and after their pregnancies.
The co-directors of Birth Choice of Lawton are Ashley Davis and Jan Wozniak.
Wozniak, who has been with Birth Choice of Lawton since 2001, is a Cameron alumna who obtained her master's degree in behavioral science.
She said the program began in 1994 and provides emotional, physical and spiritual help for women during a crisis pregnancy.
"Birth Choice exists to encourage any pregnant woman to choose the gift of life for herself and her unborn baby," she said. "We counsel with the pregnant women, her family and friends in a compassionate, personalized, nurturing environment."
She said the services are strictly confidential, based on individual needs and available free of charge to both men and women; many of her clients are single dads.
Each client must bring a picture ID and a proof of guardianship, whether it be a birth certificate or a legal document, in order to receive assistance.
"We do free pregnancy testing, counseling [and] education about the development and biohazards of abortion," Wozniak said. "We do the free ultrasound. We give out diapers, clothes [to ages up to three years and] the layette."
According to Wozniak, her main mission in serving at Birth Choice is to save as many babies' lives as she can.
"I love helping out the moms and dads," she said. "We just listen to them, help them [and] make sure they know the education on both sides: this is how the baby develops. This is what happens when you get an abortion. These are the things that can happen in the future."
Wozniak discussed two situations in which the pregnant clients were distressed. In the first situation, the client was a 16-year-old girl.
"She came in, tested positive, and she was about seven weeks," Wozniak said. "She was terrified. There's no way she wanted to tell her parents. She just couldn't do it, and what other choice did she have? That was her only line of assistance."
Wozniak went with the girl when the girl decided to tell her parents.
"I think she just felt safe having somebody there," Wozniak said. "As long as I was there, she wasn't nearly as frightened, and that worked out pretty well. She kept the baby."
Wozniak said in a second situation, the client was a married, working woman who already had four children and was pregnant again.
"[The woman said], 'I got to do something; I can't have another child,'" Wozniak said, "so we sat down and talked. She ended up putting the baby up for adoption."
According to Wozniak, Birth Choice collaborates with Catholic charities because they have an adoption agency in Oklahoma City.
"We've also talked with them [clients] about private adoptions," she said. "[One client] went with the private adoption. She had rights to see the baby like every other month."
Wozniak said Birth Choice also does referral services, which means they make sure that anyone who comes through the door has a safe place to go.
"We'll find them a place, like at C Carter Crane [Shelter]," Wozniak said. "Family Promise is another one we refer to a lot."
Wozniak refers pregnant clients who have abusive partners to Birth Choice Oklahoma's Rose Home in Oklahoma City.
According to birthchoice.org, "The mission of Rose Home is to protect life by providing a safe haven to homeless pregnant women and their children while empowering them to become self-sufficient."
Wozniak said Birth Choice of Lawton welcomes volunteers, as well as donations.
"Something we need are more maternity clothes and more size two to four clothes for the little toddlers," she said.
Birth Choice of Lawton is located at Sooner Square, which is 5108 W. Gore Blvd. For more information about the program, call (580) 248-3110 or visit birthchoiceoflawton.org.
Tags CU NewsVicky Smith
You may also like...