Review: Top Songs Turning Ten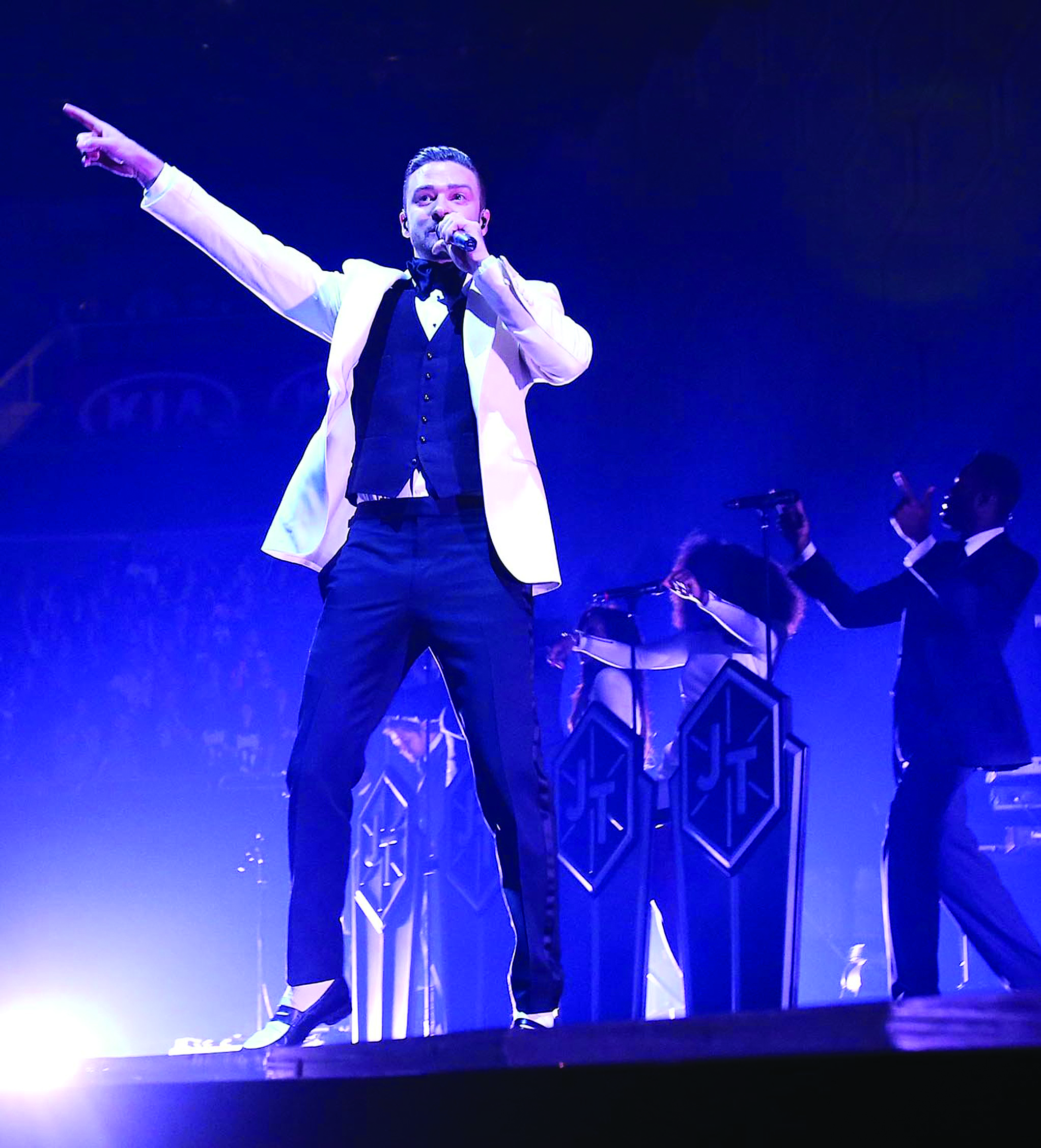 Justin Timberlake performs during his concert at the Amway Center in Orlando, Fla., on Thursday, Dec. 19, 2013.
Jacob Jardel
Sports Editor
@JJardel_Writing
In an era of constant turnover of media, ten years can be a long time, even if it feels like not long ago.
This effect applies especially to music, with digital streaming more prevalent now than it was in early ages of iTunes and YouTube. For a song to have relevance or lasting appeal for a decade is not uncommon, but it takes more than a Billboard Top 100 ranking to do so.
What follows is the list of ten of the best songs of the year 2006. In order to qualify, songs must have had an initial release at some point in the year 2006 and cracked the Billboard Hot 100 Hits at some point before 2007.
Musical quality and critical acclaim factor highly into the ranking, but lasting power weighs in just as much. Songs with novelty can definitely make the list, but less than mediocre songs will not. So tracks like Paris Hilton's "Stars Are Blind" or Nick Lachey's "What's Left of Me" will not be anywhere near this list.
Also remember that this list is highly subjective.
Here are ten of the best songs turning ten-years-old this year.
Song 1: "Before He Cheats" by Carrie Underwood
Starting off the list is arguably the best song from an "American Idol" alum to come out this year. Featured in movies like "Pitch Perfect 2" and in angry breakups everywhere, this song brings out the vengeful wronged lover in everyone.
The only big competition comes from originally winner Kelly Clarkson and her song "Walk Away." While the poppy hit still gets radio play, "Before He Cheats" still ranks as a gem in Underwood's discography.
Song 2: "Fergalicious" by Fergie
"The next entry on the list comes from the "songs you love but pretend to dislike" category. This song is catchy, and it was everywhere for the better part of 2006. To this day, this song still pops up and gets stuck on repeat in brains everywhere.
Other entries in this category include Fergie's "London Bridge" and "Everytime We Touch" by Cascada. But try and resist the urge to give the definition to Fergalicious without breaking out into song. This memetic earworm sticks around for a while.
Song 3: "Ridin'" by Chamillionaire
Speaking of memes, the opening lines of this song's chorus still permeate in various memes. It helps that this song is a very well-crafted bit of hip-hop music.
The phrase "They see me rollin', they hatin'" still pops up on images and in text references to this day. The song even received the Weird Al treatment later in the year with the song "White & Nerdy," a true testament to this track's status in pop culture.
Song 4: "Starlight" by Muse
This track off the British alternative band's fourth studio album may not be as popular as some of their other tracks. However, with strong riffs and hypnotic drums, it is definitely one with staying power to those who have heard it.
While the All-American Rejects produced a large body of work around this time that charted successfully (particularly "Move Along"), this Muse track is a standout not only on the album but also in this year. It is definitely worth a listen.
Song 5: "Welcome to the Black Parade" by My Chemical Romance
The title track to MCR's third studio album opens up with soft keys and vocals before building into an opus of emo rock. It has only built up since its release October 2006.
Other songs that fall in this category include "Call Me When You're Sober" from Evanescence and "Miss Murder" from AFI. However, none have had the lasting power that this anthem of adolescent angst.
Song 6: "I Write Sins Not Tragedies" by Panic! at the Disco
Keeping with the emo theme, this seminal Panic! song has a memorable chorus and memorable riffs. The verse lyrics, though, are not as well remembered. That fact does not take away from the quality of the song.
There were other songs from 2006 where many people only remember chorus lyrics such as Bubba Sparxxx' "Ms. New Booty." Though catchy, that song does not have the quality or the appeal of this cryptically titled emo alt rock smash.
Song 7: "Smack That" by Akon featuring Eminem
This song also files into the slightly forgotten category, since it was not the most memorable track in either rapper's discographies. However, it still does have mass appeal on top of a good beat.
Other tracks of mild remembrance in this era include "Chain Hang Low" by Jibbs and "Walk It Out" by Unk. That said, while those songs provide a novelty dance feel, the Akon/Eminem collaboration brings much more to the table musically.
Song 8: "SexyBack" by Justin Timberlake
One cannot make a list about music in the 2000s without talking about the former member of *NSYNC. This song from his second studio album was his first number one track – and for good reason.
While "My Love" is arguably the better of the tracks from "FutureSex/LoveSounds," "SexyBack" had wider mainstream appeal and still remains part of the pop culture lexicon today. Most importantly, this track proved JT was a musical force to be reckoned with, even without his bandmates.
Song 9: "Crazy" by Gnarls Barkley
Of all the songs on the list that have not reached the top spot, this one deserved it more than others. The duo of Cee-Lo and Danger Mouse put together this alt/soul hit that peaked at number two on the charts in 2006.
"How To Save A Life" from The Fray peaked at number three and still has widespread play on the radio. However, "Crazy" was leaps and bounds better. If it were not for some of the tracks on this list, this cut would have definitely deserved a top spot.
Song 10: "Irreplaceable" by Beyonce
"Of all the number one songs from this year, this one stood out above the rest. It also held the top spot to close out 2006 and went into 2007 atop the Billboard charts.
While some of the aforementioned tracks did have critical acclaim and lasting power, "Irreplaceable" remains a seminal track in Queen Bey's growing list of hits. For it to be a mainstay on any Beyonce playlist just shows that this cut is the best song turning ten this year.
Tags A&EJacob Jardel
You may also like...