Computers with a Heart: Cameron Alumnus Restores Computers for Local Students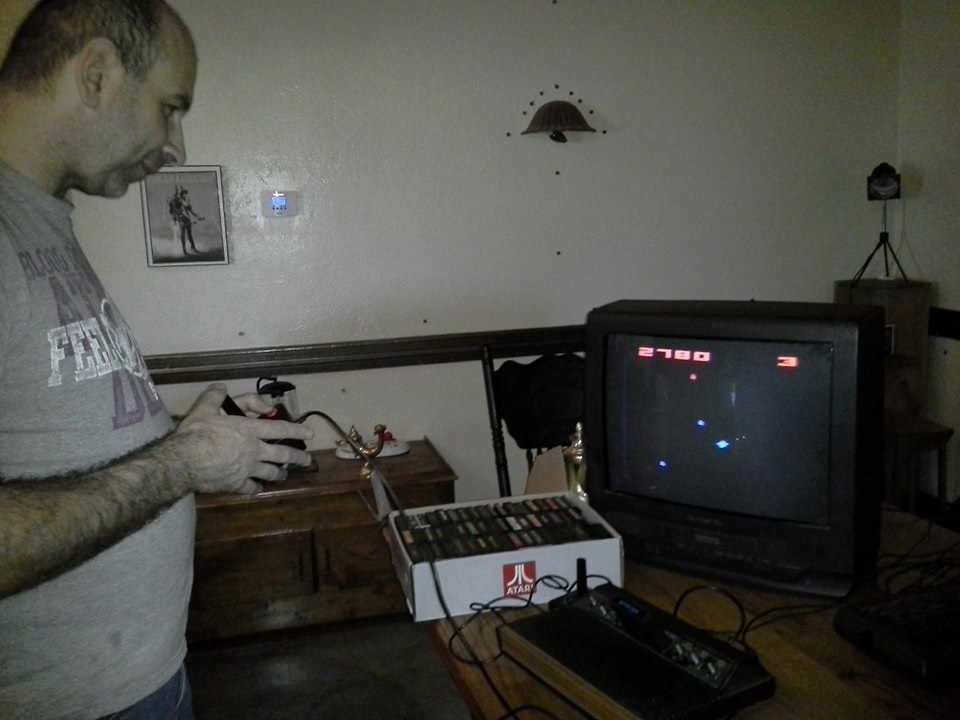 People Helping People: Sclama at one of this recent fundraisers which featured retro game night and gave community members the chance to play Atari games and Nintendo games.
Tyla Eakins
Student Life Editor
@Tyla_Eakins
At the beginning of the north hallway in the Roosevelt Elementary School is Lawton resident and veteran Jay Sclama. You can find him working on computers – some newer, some older – to give away to students.
Sclama was a Cameron University student when he first decided to create Computers with a Heart. The program focuses on helping students at all levels find a working, reliable computer to make the students' lives easier.
"When I was going to Cameron I started to see a lot of people were there," said Sclama. "They've got one computer at home because their kids need it for homework, so they're staying in the computer lab until nine, ten, whenever it closes.
"I always liked to play with computers to rebuild them, so I can do something productive with it."
Sclama said the computers he gives away are offered to all students, even the younger groups.
"Even students going to primary school," he said. "Parents need a computer to check their kid's grades, and homework, talking to teachers, etc."
Sclama works and restores the computers entirely alone. He sometimes receives parts from members of the community, which he treasures, and has the gift of implanting into non-working computers to make them work once again and help a student.Sclama said in order to have a job or be a student, a computer in a necessity.
"At this point, even when I was in school, you need a computer to hand in your papers," he said. "Go to a job fair; no one wants you to hand in a resume anymore. You have to submit it via email or up through a website. If you can't do that, you have no way to better yourself, your prospects, your job or education."
Computers with a Heart is also currently selling one ounce packages of beef jerky for $2 each to raise money for parts. Sclama holds fundraisers periodically and hopes the organization will grow, but right now, he just needs more parts to restore other computers.
"If you have old computers," Sclama said, "especially around Black Friday when you buy new computers, send the old computers this way and get them out to people who need them."
You may also like...