WOSC Nursing Class to Host Health Fair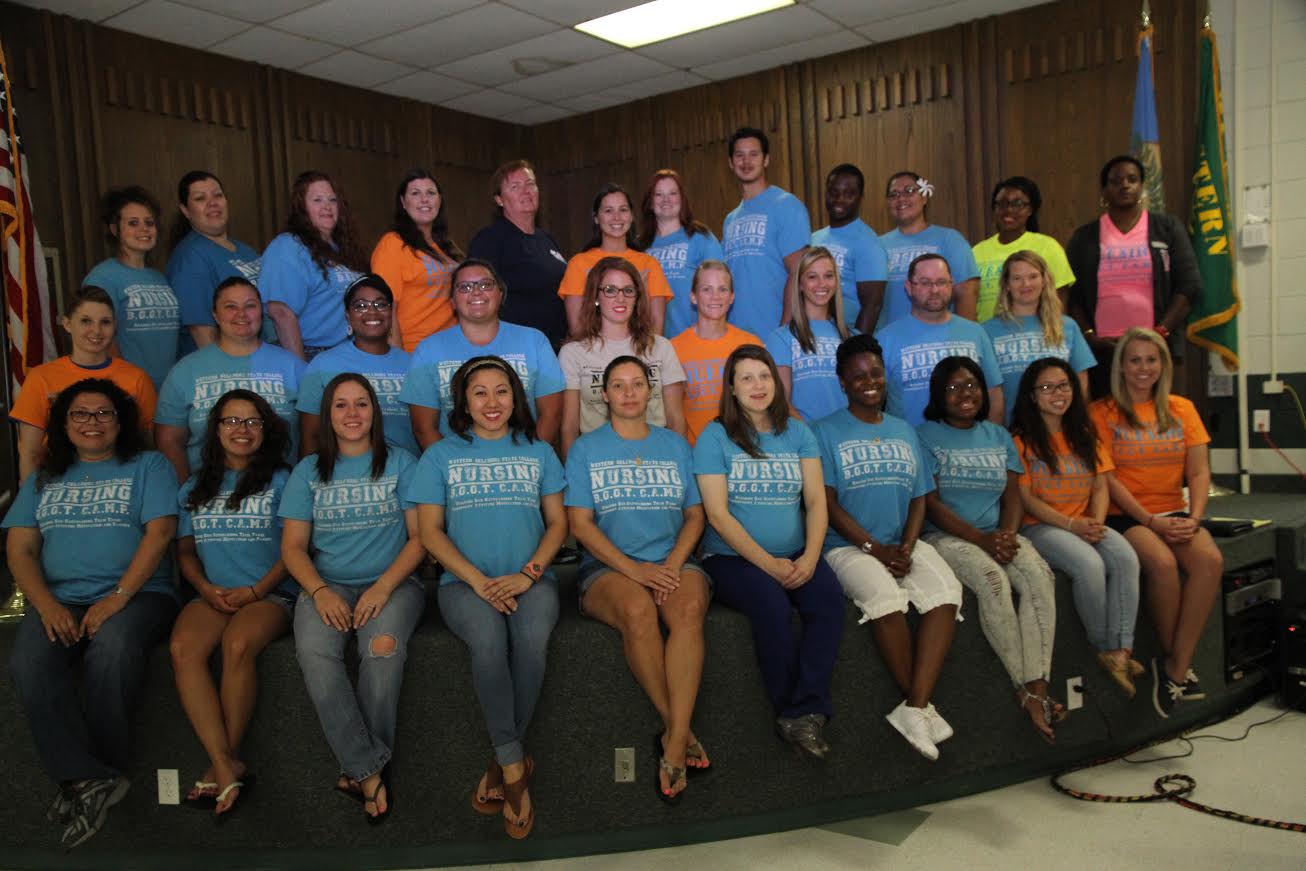 Joining Together: Lawton Sophomore Nursing students from the Lawton Western Oklahoma State College will gather at Cameron University to educate students and the community about what it takes to have and maintain a healthy lifestyle. Students are encouraged to come to hear the WOSC nursing class discuss a variety of topics.
Vicky Smith
Managing Editor
@pinkwritinglady
From 9 a.m. to 1 p.m. on Mar. 3rd, the Lawton Western Oklahoma State College (WOSC) Nursing Class of 2016 will host the first annual community health fair in the MCC Ballroom.
Lawton campus sophomore instructor Stacey Jerrick will serve as coordinator of the event.
Jerrick said her main role is to provide supervision in ensuring the students adhere to Community Health Service Learning Project learning objectives, as well as the WOSC Department of Nursing Education student learning objectives.
"For the most part, this is all the students' doing," she said. "I am so proud of them and to be a part of this experience."
Jerrick said the purpose of the event is to give WOSC nursing students the opportunity to promote and provide wellness care to the community.
"[They will] relate positive health perceptions and health management methods to individuals in the community," she said, "[and] incorporate sociocultural concepts in developing a plan to integrate and implement intervention to meet diverse needs of the community."
According to Jerrick, the students hope the event will benefit not only the Cameron University and WOSC communities but also Lawton and neighboring communities.
"Any individuals within the travelling distance who are interested in learning about health promotion and wellness prevention for themselves and their families [can attend]," she said.
Jerrick said the Department of Health and Human Services, in Healthy People 2010, stated that promoting a healthy community gives the community a sense of mental and physical well-being.
"This event is important because it highlights some of today's critical issues, such as suicide and bullying, obesity, healthy living and exercise," she said, "all [of] which are essential health promotion and wellness care needs to our community to promote a productive society prepare to enter into 2020."
Jerrick said people who attend the health fair will learn how they can better take care of both themselves and those in their community.
"I hope people would become aware of the risks surrounding the community, their individual health and our youths," she said, "– become more involved, take note of what is going on and become accountable for their health and that of their family. Altogether, be healthy people overall: community, mind, body and spirit."
For more information about the health fair, contact Elena Morita at (580) 919-0435.
You may also like...