Student Advocates for Political Action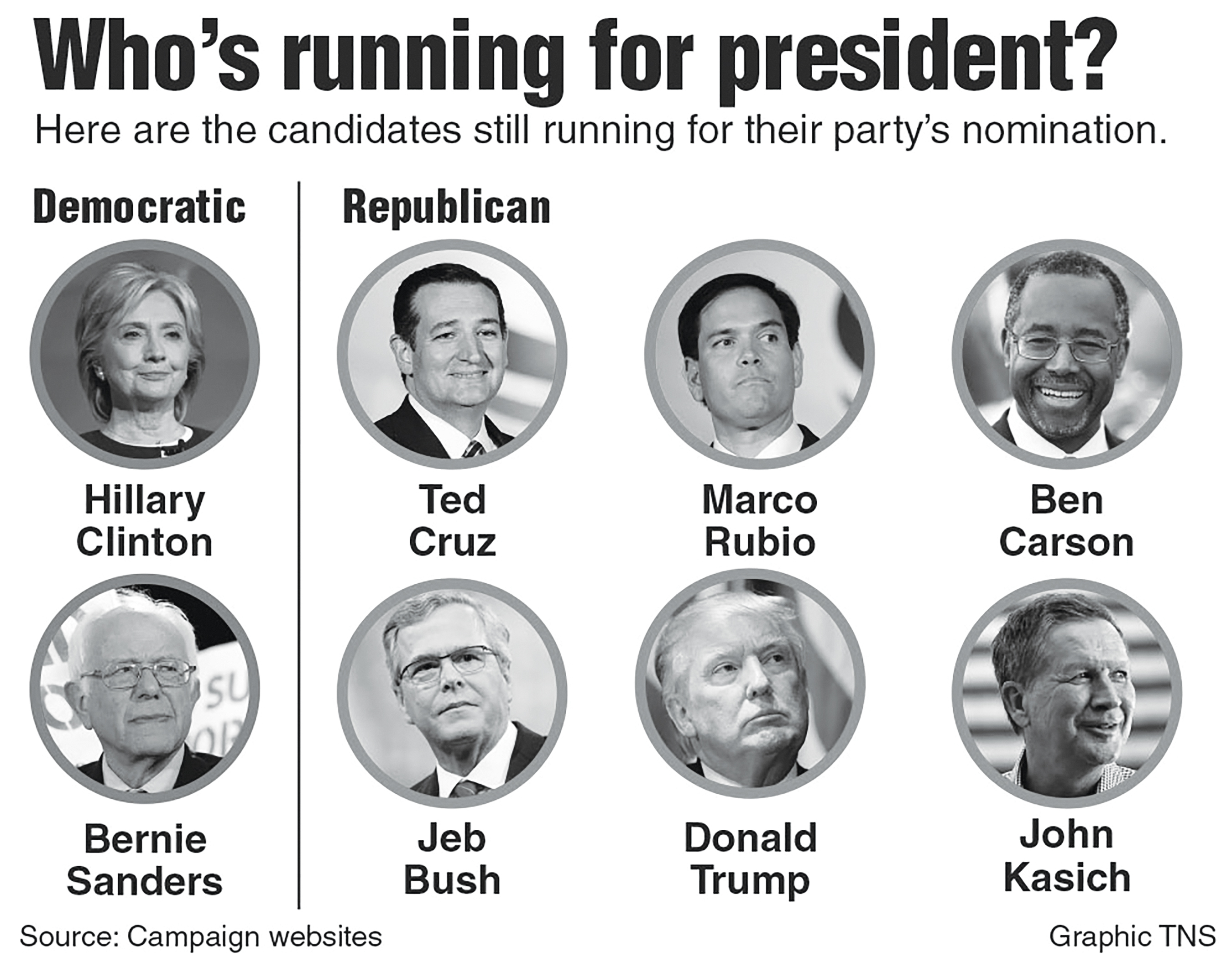 Candidates: Currently, there are eight candidates running for President. Recently, the Student Advocates for Political Action had a voter registration event to raise awareness about the importance of voting.
Tyla Eakins
Student Life Editor
@tyla_eakins
On Nov. 8, the United States will elect the 45th president, and Cameron students are looking to get all eligible voters active in the electoral process.
According to the Huffington Post, only 58% of registered voters voted during the last presidential election.
Cameron University's newest organization, Student Advocates for Political Action (SAPA) aims to encourage students and community members to get more involved in the political process by informing citizens about the need to take part during political decisions.
Group advisor Dr. Roni O'Dell said the purpose of the group is to get other students informed and engaged with politics in order to create an electorate that is actually involved and knowledgeable about engaging in government.
O'Dell said the government plays a larger part in the people's lives than is acknowledged, and by stepping aside and not executing their rights, citizens could lose rights.
"If we're not engaged with our government, it would be really hard to influence the policies that provide those [government] goods and services," she said. "And so SAPA is really trying to get people knowledgeable [and] engaged – ready to engage in voting [and] also ready to engage in political discourse."
O'Dell said the best way to get involved is to participate in their discussion series which meets in room 625 in South Shepler the third Wednesday of each month. She said everyone is welcome.
In these discussions, students will be given the opportunity to speak and learn about politics in general but also this year's presidential candidates and the issues which surround those candidates.
O'Dell described how the discussions would be an ideal place to learn and talk about politics.
"People can come learn about politics if they don't know about it but also kind of engage in conversation as a safe place where we can talk about politics without getting angry or upset," she said.
SAPA president and sophomore political science and communications double major Katie Taylor said the group allows students to discover more about the world they want to live in.
"It's a great way to broaden your knowledge about what's going on in the political spectrum as well as kind of give you new ideas about where you want to go within your own life and where you want candidates to go," Taylor said.
O'Dell said she encourages students to come up with other types of events the organization can do to get students and community members more involved.
SAPA will have two more discussion series before the semester is over.
You may also like...