Hoverboards Banned due to Safety Concerns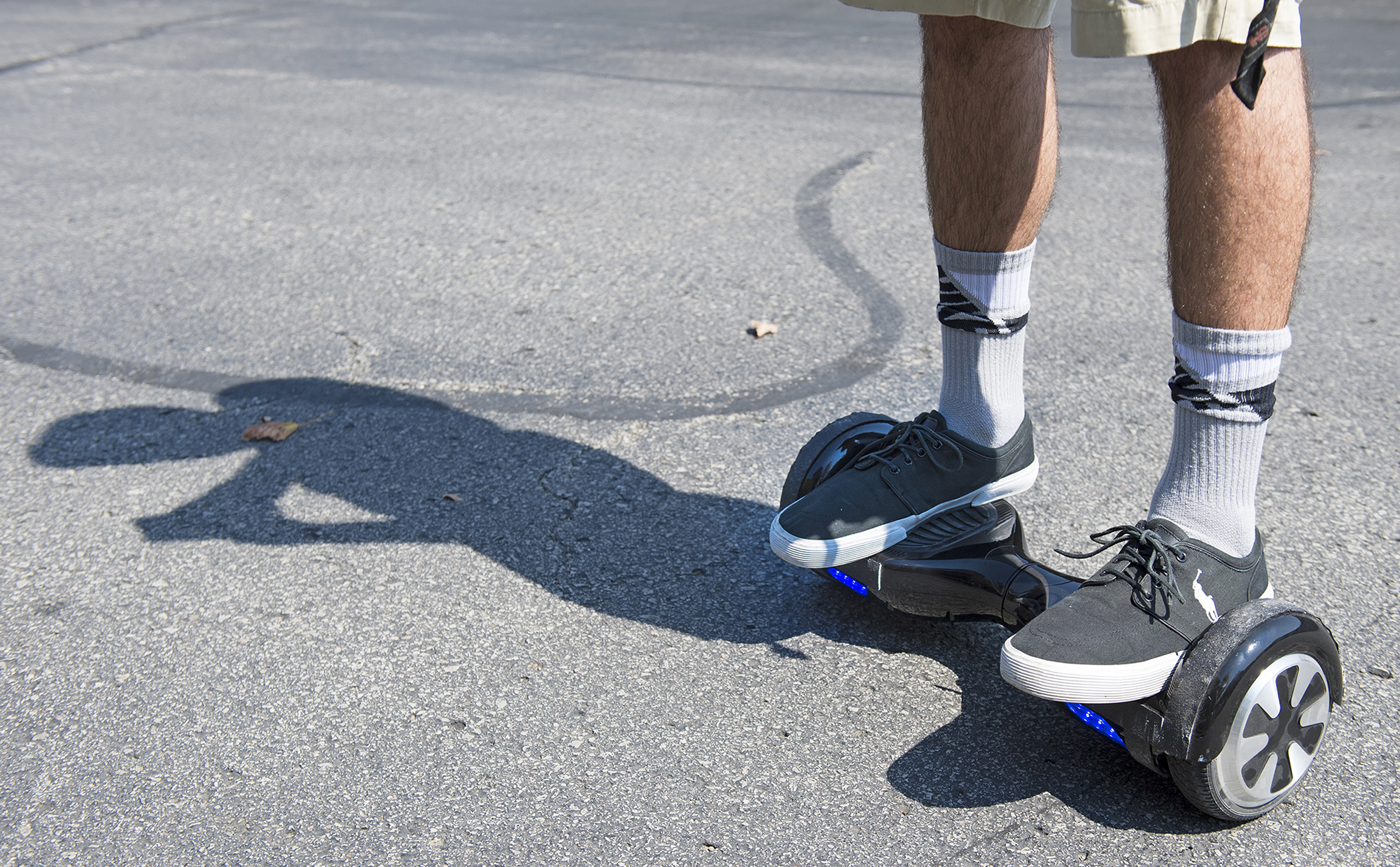 Logan Meis, 20, balances on his hover board outside his apartment complex in Overland Park, Kan., on Friday, Sept. 4, 2015. Meis purchased the personal transportation device for about $330 online.
Angela Jenkins
Staff Writer
A popular gift these past holidays has been reported to bring more harm than joy to its recipients, and Cameron is taking precautions.
Consumer reports state hoverboards catch fire due to wiring issues, so until hoverboards are fixed, they will not be allowed on campus.
Dean of Students Zeak Naifeh issued a statement prohibiting students from keeping the popular device while living on campus.
"In the wake of public concern about fire safety issues," he said, "Cameron University is temporarily banning the use and storage of all self-balancing two-wheeled battery operated scooters, popularly known as 'hoverboards,' on Student Housing property."
Naifeh cited the ongoing reports of hoverboards spontaneously combusting.
"The Consumer Product Safety Commission (CPSC) is investigating more than two dozen reports of hoverboard-related fires in the U.S.," Naifeh said. "According to the CPSC, some models caught fire while charging and others caught fire while in use, producing intensely hot flames."
Senior Amy Fleming agreed with Cameron's new policy.
"Cameron should keep the ban until the makers of these things can prove they are no longer a fire hazard," she said.
Larger campuses have also taken measures to protect their students and property. The University of Oklahoma and Oklahoma State University have also banned hoverboards.
Kim Dodd, a sophomore at OU, supported the ban, but for differt reasons than her school.
"I almost got hit by someone on a hoverboard," Dodd said, "and I'm not the only one, so I'm glad they got banned."
You may also like...