Coming Soon: annual Red River Career Expo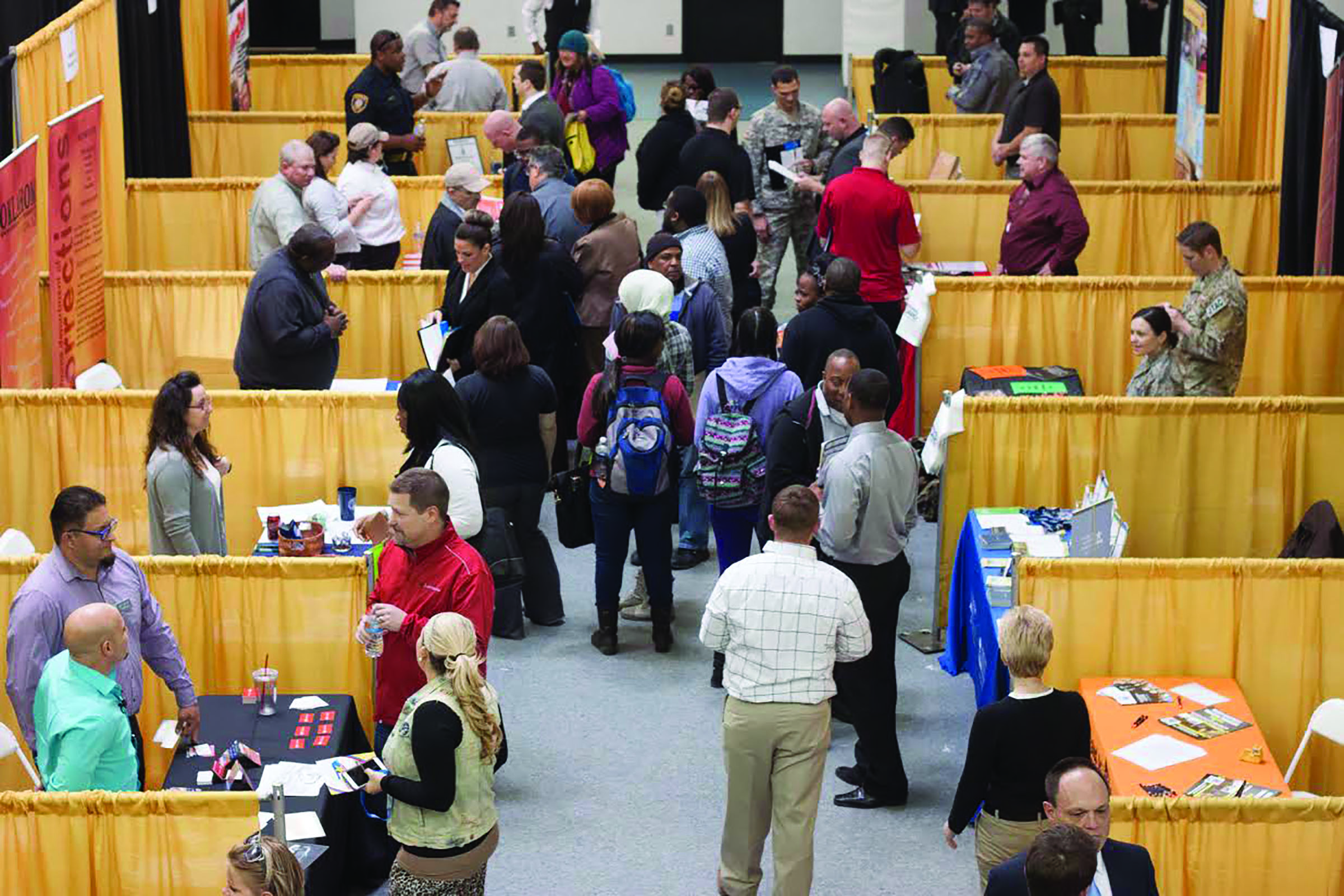 Angela Jenkins
Staff Writer
The 19th annual Red River Career Expo will take place on from 12:30-3:30 p.m. on Feb. 18 in the Aggie Rec Center.
There will be companies from Oklahoma and Texas offering jobs in multiple fields. This event will provide students with a chance to network with potential future employers.
Jordan Scribner, Career Services coordinator, said the career fair is a great event for students to explore their futures.
"This event can provide students with opportunities to not only find employment but [also] network," she said.
Scribner said the size of the event can be intimidating but is part of its success.
"It is colorful and crowded but in a good way," she said.
The career fair is open to the public and brings in around a thousand people looking for jobs and internships each year.
Career Services suggests students dress in business-casual attire, bring resumes or portfolios and carry notepads and pens to take notes.
In order to stand out from the crowd, Scribner also suggests practicing a 30 second elevator speech that contains the student's name, major and interest with the company. A firm handshake with good eye contact would also come in handy, she said.
Prior to the event, Career Services will offer students help to prepare them for the expo.
Office doors will be open for advice on resume writing on "Talk to us Tuesdays" from 12:30-3 p.m. in suite 225 in Cynthia Ross Hall.
Career Services will also hold their "How to Navigate the Red River Career Expo" workshop on Feb. 11 from 2-3 p.m. in the Centennial Room on the first floor of the Shepler Mezzanine.
Career services will take a select number of students to the Greater Grads Career Fair on Mar. 1 at the Cox Convention Center in Oklahoma City. Sign up is in the Career Services office and open to all students. The deadline is 5 p.m. on Feb. 24.
Career Services will review registrants' resumes prior to the event, and professional attire will be required on the trip.
Currently, 65 different employers are set to attend this year, and they are listed at http://www.cameron.edu/career_services/redriverexpo/list.html.
For more information, contact Career Services at (580) 581-6769.
You may also like...