Making sure every student has an 'every story'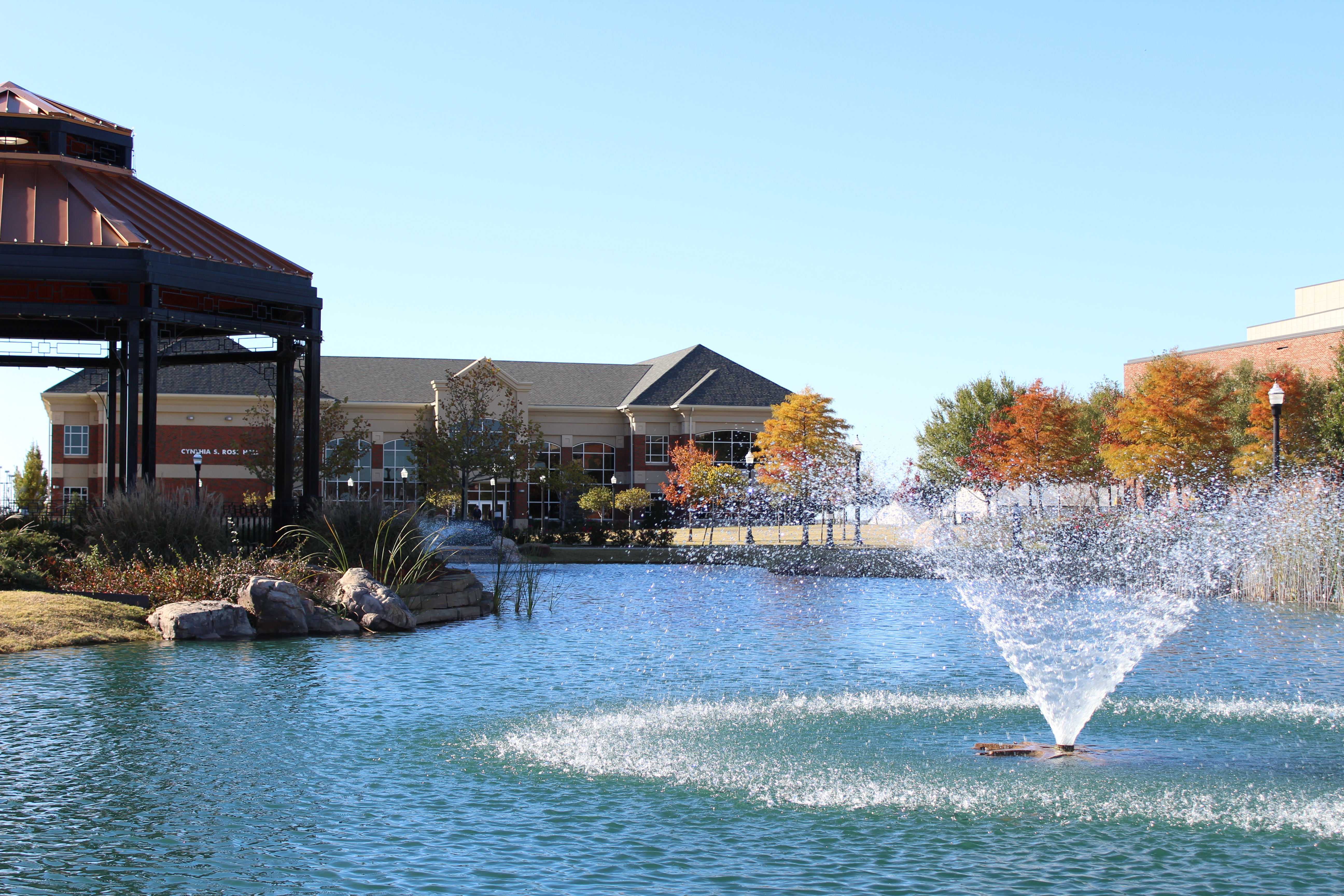 Vicky Smith
Managing Editor
@pinkwritinglady
For Fiscal Year 2017, Cameron University is anticipated to undergo state higher education deductions of 1.5 to 3 million dollars. Vice President for Enrollment Management and Student Success Jon Horinek believes an increase in enrollment is one way for the university offset the decrease.
Horinek said Cameron's recent enrollment has declined significantly in comparison to previous years, but the decrease is not related to incoming students alone.
"Some of that is related to retaining existing students," Horinek said, "so it really is a two-front effort. We have to recruit more students to Cameron University, and then we have to retain the ones we have.
"Retention and persistence is something that colleges and universities across the country are taking concrete steps to address," he said, "so it's important to understand that it's not just the incoming students that make up our enrollment."
Horinek said in an effort to retain the enrollment of current students, faculty and staff must ensure that students receive proper advising.
"We have to do our best job to … make sure they are on track for their degree," Horinek said, "make sure they're taking the right courses and make sure they're doing well on those courses so that they stay enrolled and can progress toward their degree."
According to Horinek, to boost the enrollment of incoming students, the university has improved relations with prospective students.
"We've increased our outreach efforts to local high schools," he said. "We have a number of programs to help adult students get back into college, and we have significantly ramped up our efforts in concurrent enrollment as well.
"All of those things combined help get us in the best position to recruit a larger number of the recent high school grads and the students for the fall 2017 start."
Horinek said some improvements on campus should draw interest from prospective students.
"We've improved our campus tour program," he said. "We've opened the Welcome Center, which helps students find our front door."
One program that may financially benefit prospective students is the tuition lock program. Horinek said the Oklahoma State legislature mandated the program, and it enables students to have a predictable tuition rate.
"The unfortunate thing is that it's not always cheaper to use the tuition lock program," he said. "To get into tuition lock, you actually pay out a little bit higher tuition rate, but it sets that rate standard. So, you're betting that tuition is going to increase every year, and it's going to increase a certain percentage.
"While the tuition lock is a good option for some students, I certainly recommend that students really look into it."
Horinek said the university will strive to increase enrollment despite the budget shortfalls.
"The state budget's shortfall will impact every student across the state and probably every citizen," Horinek said, "so to say that it would have no effect on our enrollment would be not logical."
Regardless of the budget situaion, he emphasized that the goal of student success remains intact.
"But we're in the business of instruction," Horinek said. "We're in the business of helping students complete their degree on time and at an affordable rate. We're in the business of quality student experiences.
"Those are the things that we will protect and we will continue to provide even facing these anticipated budget shortfalls."
You may also like...