Library offerings to appeal to all interests and ages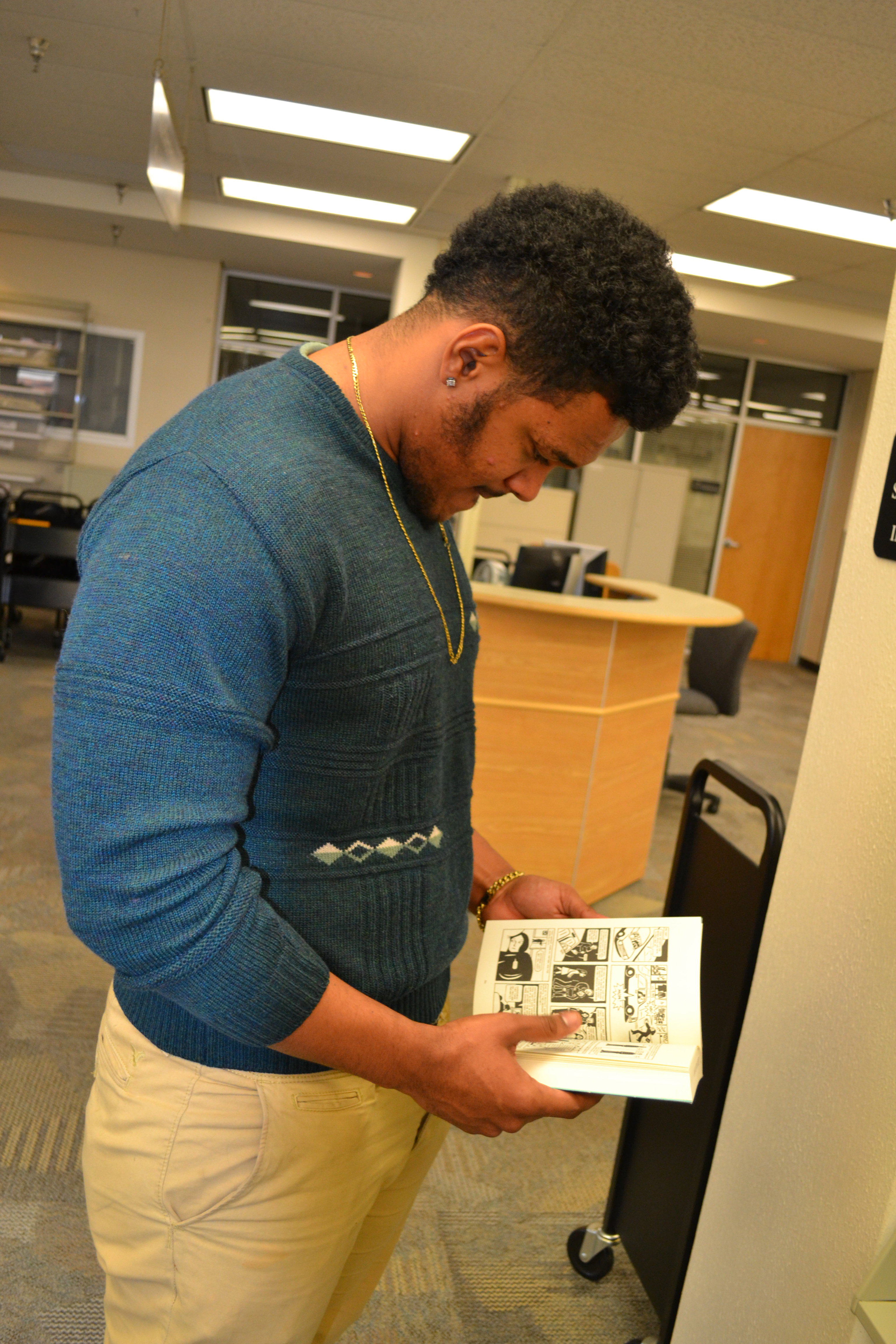 Vicky Smith
Managing Editor
@pinkwritinglady
The Cameron University Library features two new collections for students to check out: Magic Lantern Film DVDs and graphic novels.
The collections are located on the first floor of the library by the information desk.
Dr. Sherry Young, who holds a Master of Library and Information Science degree and a Doctor of Education in Leadership Studies in Higher Education, is the director of Cameron Library services.
Young said the films and graphic novels will entertain and educate students.
"These are two collections that we wanted to set up for students to enhance learning and to also make it enjoyable and fun," she said.
According to Young, Dr. John Morris, an English professor and the advisor of the Magic Lantern Film Society, donated the films to the library.
"He had a collection of films that had been shown for the Magic Lantern series," Young said. "He didn't need all of them anymore, and he wanted to know if the library would be interested in having some of them for the collection."
Some of the films to be donated were on VHS, but Young said not many people use VHS anymore.
"[We decided to] go ahead and buy them on DVD," she said, "so we have some films that he [Morris] donated to the library and then other ones that we purchased."
Morris said the Magic Lantern Film Society has shown films that are educational, entertaining and critically acclaimed.
"Even movies that are basically entertainment films do provide a window on the times in which they were made," Morris said.
"One of the movies that we showed, and I think we donated a copy of, was 'Birth of a Nation,'" Morris said. "It was a state-of-the-art-film in 1915 based on a racist novel called 'The Clansmen.' [It shows] how people thought at the time – the majority of people. And, that was shown in the White House. President Wilson saw that and thought it was tremendous. It's sort of like living history – from a jaundiced perspective."
Likewise, Young said the films hold historical significance.
"We have Charlie Chaplin films," Young said. "He was an expert at conveying messages without sound because he worked back in the days before there was any sound in movies.
"We have films with Marilyn Monroe … Watching the films is enjoyable because people can see what her voice was like and what she was really like in person – maybe more than just in photographs."
Some of films available at the library include "Some Like it Hot," Alfred Hitchcock's "Psycho," "Dracula," "The Conversation," "Field of Dreams" and "His Girl Friday."
According to Young, professors and students can check out a study room, where they can watch a film on a DVD player provided by the library.
Students may also check out graphic novels. Young said the idea for the graphic novel collection came when she visited another library over the summer.
"We got the list of books from that library," she said. "The idea was to get people interested in reading in a way that was enjoyable [to them]."
Young said because some award-winning, well-known books are lengthy, some people are not inclined to read them but may reach for the graphic novelization
"Maybe they'll read it if it's a graphic novel," she said. "People studying art … and visual communication can learn a lot from the graphic novel books."
Some of the graphic novels available at the library include "Beauty and the Beast," "Great Expectations," "Macbeth," "The Odyssey," "Hansel and Gretel" and "A Tale of Two Cities."
To access the library's online catalog to view a full listing of Magic Lantern DVDs and graphic novels, visit http://libinfosource.cameron.edu.
Tags CU NewsVicky Smith
You may also like...