Aggies drop a give-set matchup to Texas Woman's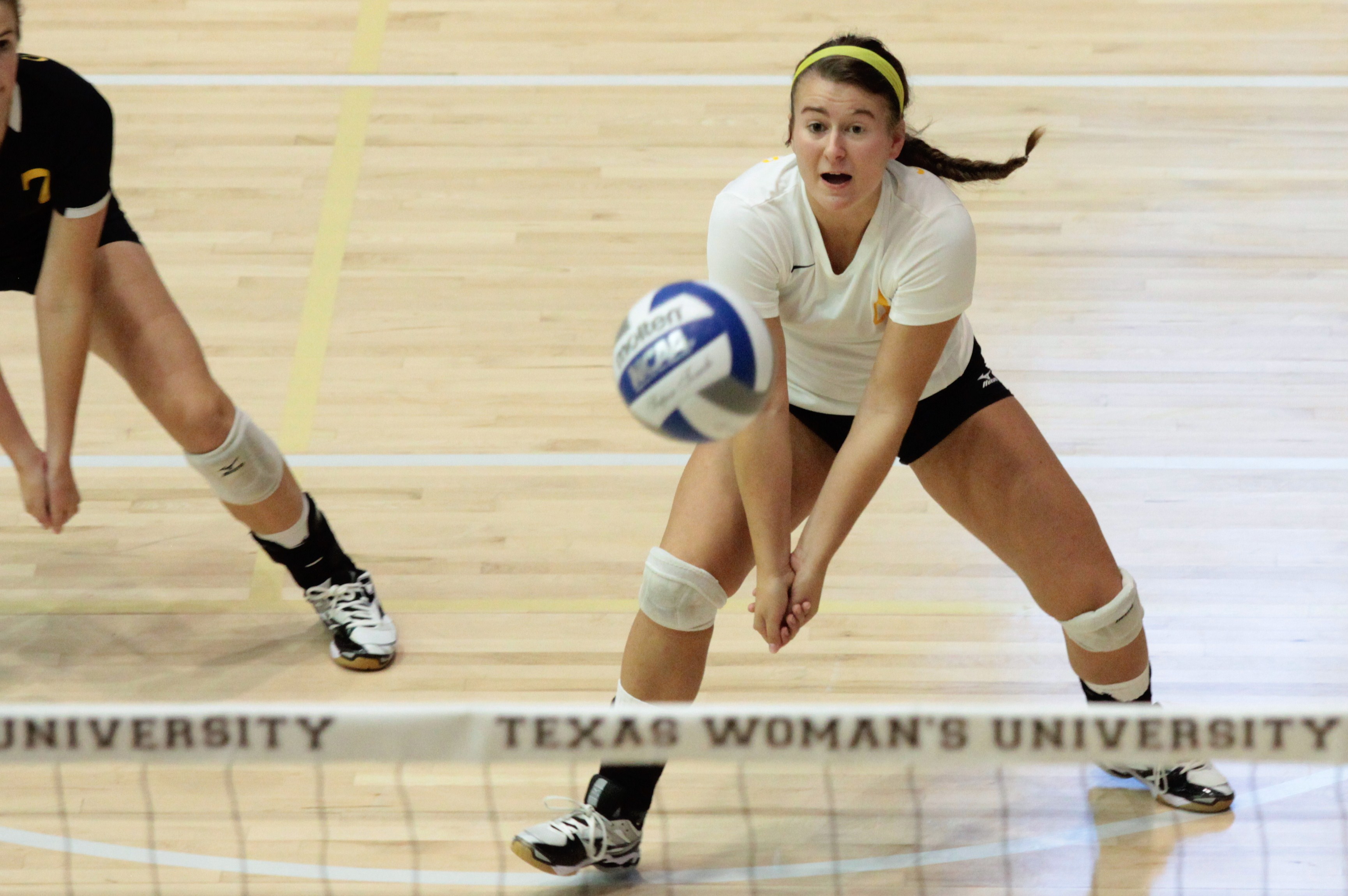 Krista Pylant
Sports Editor
@KristaPylant8
The Cameron volleyball team fell in a five-set battle with Texas Woman's (25-22, 14-25, 19-25, 25-15, 7-15) On Nov. 6 in Denton, Texas.
The Aggies are now 15-7 on the season and 6-7 in Lone Star Conference play.
Freshman Jordan Williams recorded her sixth double-double of the year, contributing 13 kills and 12 digs for the Aggies. Freshman Tori Luckenbill followed up with 20 digs and 39 assists for her tenth career double-double.
Cameron and Texas Woman's recorded nearly identical numbers overall after the Pioneers notched one more kill over the Aggies' total with 62. Meanwhile, CU logged 100 digs versus TWU's 99.
TWU ended the match with the better attacking percentage, hitting at .222 clip compared to the Cameron's .200.
After tying the board three times early, TWU took an early lead in set one. Cameron inched toward the Pioneers' lead with the set knotting three more times.
The teams tied for a final time at 13 before the Aggies went on a three-point run propelled by kills from Jenna Gillean and Paige Dixon to take back the set. Cameron would retain the lead, taking set one, 25-22, notching 19 kills and a .348 attacking percentage.
Set two was all in favor of Texas Woman's. The Pioneers jumped to a quick 4-0 start, holding the lead for the entirety of the set. They won set two, 25-14 with 16 kills and a .300 hitting clip. The Aggies only managed nine kills and a .067 attacking percentage.
The Pioneers maintained their edge during the third set to win 25-19, but the Aggies staged a comeback in the fourth. Cameron pulled in front with a 3-0 advantage off three straight TWU errors. Errors continued to plague the Pioneers as the Aggies would hold them to a .093 hitting percentage.
Cameron kept the match alive, taking set four, 25-15.
Late errors proved to be Cameron's undoing in the fifth frame.
The set was tightly contested early on, with four ties and three lead changes. With the set knotted at five points apiece, TWU would grab the lead off an Aggie attack error.
The Ags pulled closer, getting within three points behind the Pioneers at 10-7. But five consecutive Cameron errors awarded TWU the set, 15-7, for the overall match win.
You may also like...