Women's golf places sixth in conference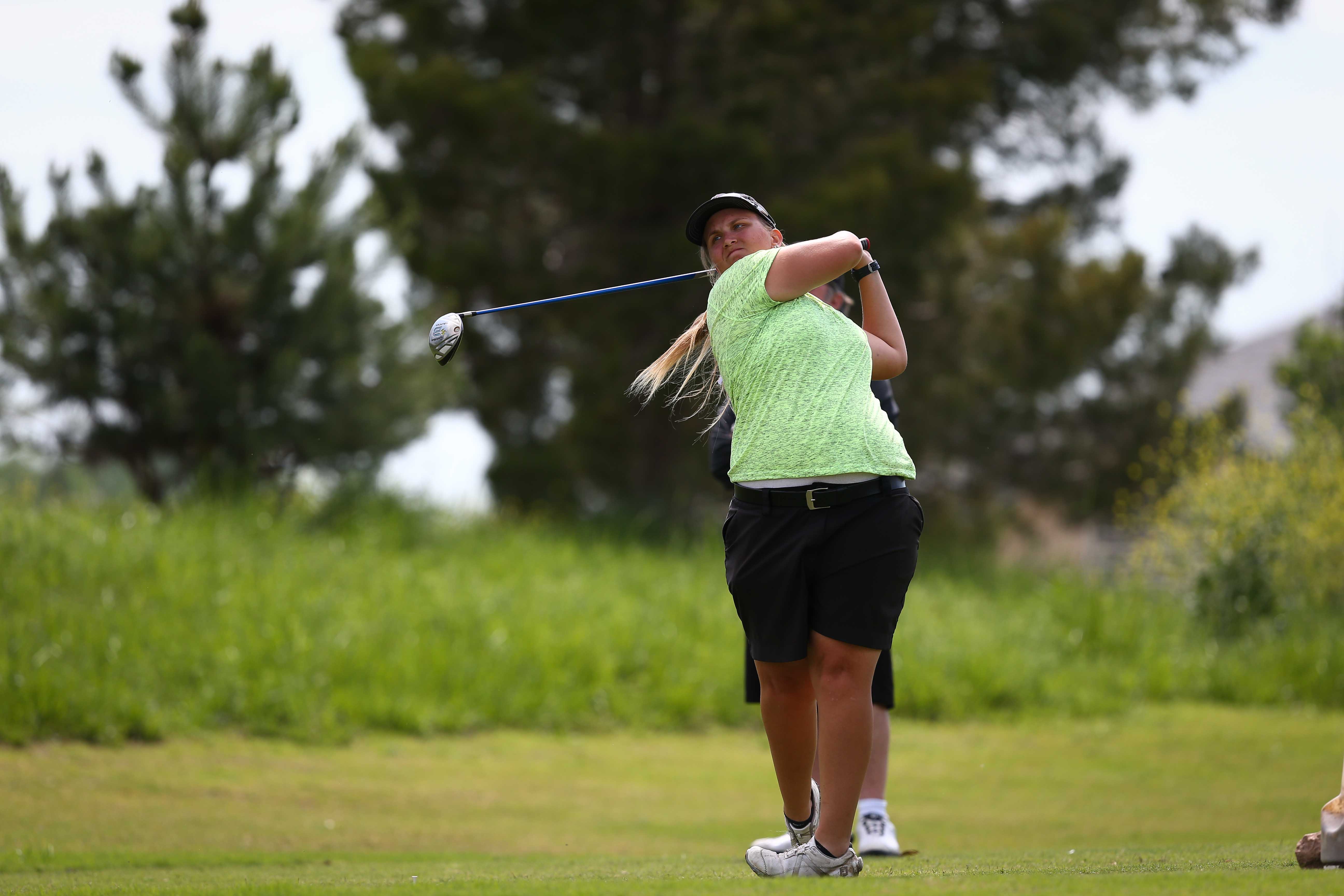 Kaley Patterson
A&E Editor
@KaleyKayPatt
On the first day of the Lone Star Conference Championship, the Lady Aggies led at the beginning but fell behind by four strokes after one round.
Katie Johnston led the Black and Gold with a career best 70, which also put her one stroke behind the number one individual seat.
Erin Hess had the team's second best score with a 75 placing her in 12th place while Jaquline Strickland followed in 14th place with a 76.
Alex Thompson took 23rd with an 80, while Candice Swartz shot 87 placing her at 34th.
The Lady Aggies carded a group score of 301, their worst score of the season, putting them at fourth place behind MSU, West Texas A&M and Tarleton.
The second day of the championship did not go in the Lady Aggies favor. The team fell two spots after circling a team score of 322.
Johnston left her career low in the first round and took an 86 for the last round and dropped to 15th place from second in individual scores.
Strickland ended her career at Cameron by one more stroke and tied for 11th with a 153.
Hess followed in 13th by shooting a 155, Thompson placed 23rd with a 159, and Swartz tallied her last scorecard with a 175.
MSU swept the title by 16 strokes with a 598 over West Texas A&M, while Angelo State and Tarleton State tied for third at 616.
Despite the outcome of the LSC Championship, Cameron Women's Golf coach Rick Goodwin, who is retiring at the end of this academic year, has a positive outlook for the Lady Aggies next year and all his teams accomplished over the decade.
"We didn't handle it very well today. It is what it is," Goodwin said in a press release with Cameron Sports Information. "Overall Katie and Erin had career rounds yesterday, and Alexis has plenty of talent. I feel like after it's all said and done that the new coach next year will have something to work with.
"It has been a great ride over the last ten years; we won a championship and won a few tournaments in the last couple of years. This program has come a long ways."
Tags Kaley Patterson
You may also like...