VP: 12 years end while summer begins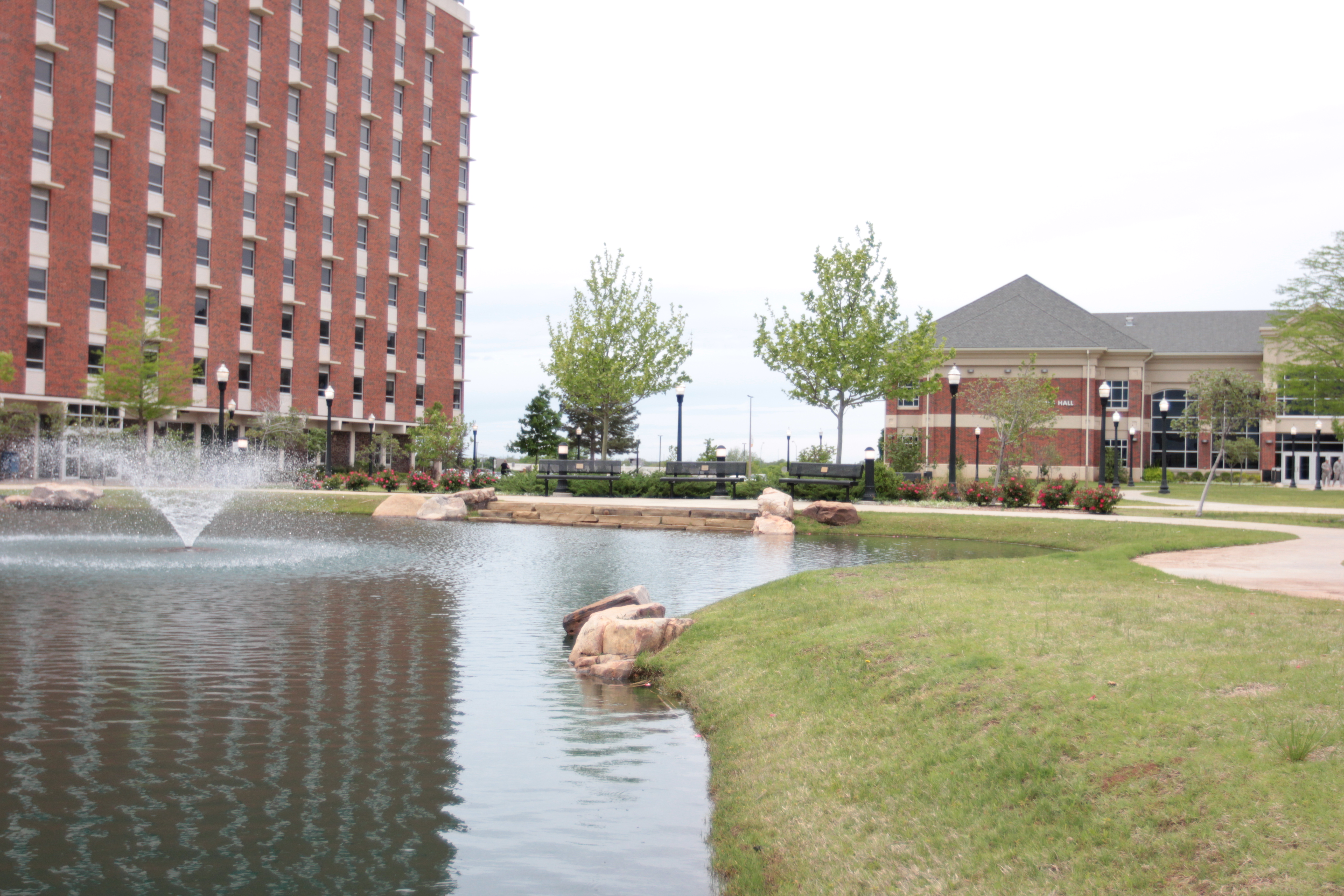 Vicky Smith
Student Life Editor
@pinkwritinglady
On April 16, President John McArthur announced to faculty and staff that Glen Pinkston, Vice President for Business and Finance, would be retiring from Cameron University after 12 years.
Pinkston has received the opportunity to serve as Director of Financial Services for the University of Oklahoma's Law school, as well as the benefit of living full-time with his spouse, Terri, in Norman.
McArthur said, as a colleague, Pinkston has been one of his finest teachers and mentors.
"He has been a source of sound ideas and a polite bubble burster to some of my own ideas," McArthur said. "During my brief tenure as president, I have depended upon his judgment, fiscal insight and his willingness to try new things to assure a beautiful, physical plan and an improved learning environment for our students while maintaining our incredible value."
During his role as Cameron Vice President for Business and Finance, Pinkston has contributed to the university's accomplishments.
According to McArthur, Pinkston served as a guiding member of the teams responsible for many campus facility renovations, including the transformation of the old Physical Sciences building into CETES and the transformation of the Davis Student Union into the Academic Commons.
Pinkston also helped with the design and construction of the Cameron Village, McMahon Field and Athletics Center, Bentley Gardens and the Graybill Courtyard.
In addition to campus beautification and modernization, Pinkston has impacted the lives of both Cameron faculty and students.
"[He] developed and implemented Cameron's shared and family leave benefits," McArthur said, "including an increase to classified staff limits on sick leave accrual to match administrative and faculty limits.
"[He] developed and implemented a spending rate policy for endowments accounts, allowing greater access to funds for student scholarships and faculty projects."
Furthermore, McArthur said Pinkston introduced a very successful "opt-out" plan that saves employees money in regard to health insurance.
"[Employees] receive a monthly stipend for not taking Cameron's medical insurance when they have access to other group health insurance," McArthur said, "resulting in lower overall costs for employees and reduced expenses for Cameron University, totaling over $900,000."
Financially, Pinkston has also leveraged contracts negotiated by the University of Oklahoma, reducing campus costs and improving services.
McArthur said the improvements include "the purchase of natural gas, photocopiers, personal computers, retirement plan third-party administration and investment choices, and health, dental and vision insurance."
Although McArthur said he accepted Pinkston's retirement notice "reluctantly and regretfully," he said he ultimately wishes Pinkston the best.
"Vice President Pinkston will remain at Cameron through Friday, May 22, to assure that we effectively transfer as much institutional knowledge as possible," McArthur said. "During the next weeks, I hope you will take the opportunity to wish him well."
Tags FeaturedVicky Smith
You may also like...