Students elect new CUSGA officers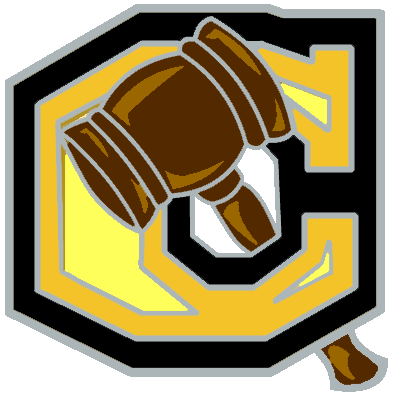 Vicky Smith
Student Life Editor
@pinkwritinglady
From 9 a.m. on April 10 until 7 p.m. on April 11, Cameron students voted for the 2015-16 Student Government Association (SGA) officers.  The results are in, and Aggies elected Nikki Kirk as president, Kelly High as vice president and Lacey Flaig as treasurer.
Sophomore chemistry major Kirk, sophomore history major High and senior biology major Flaig have been active in SGA prior to stepping into their new positions.
Kirk began as an SGA representative the fall of her sophomore year, and then she became treasurer, until she took the position of vice president, which she has been fulfilling this year.
Kirk said she is honored to be elected as SGA president.
"I am really excited," she said. "A lot of what I plan to do as president is only going to kind of heighten that responsibility [of the position]. I want to take on a lot, and that makes me nervous because I want to do a good job…but I'm confident too. I watched Kevin [Steib] as president; I watched Sidney [McCormick] as president. I have awesome advisors and Zeak [Naifeh] and Leslie [Cothren]."
She said the position as president is not only important to SGA as an organization, but it is also important to the university at large.
"We're a combination of every school, every organization on campus," she said. "We're fully a representation of the student body, and I think that's why it's so important. We branch out everywhere. We touch everyone, and I think that's great."
As president of SGA, she will take on a variety of responsibilities, including making agendas for meetings, leading meetings, representing SGA in certain committees and representing the university at conferences.
Kirk said she has specific ideas that she wants to transform into accomplished goals in the fall.
"First of all," she said, "I want there to be a better understanding about what student government is and what we actually do across campus. I don't think all the constituents, as in all the students, understand what the purpose of student government is."
According to Kirk, students need to understand SGA's purpose because it affects them all.
"Student government passed the legislation that banned smoking on campus," she said. "Of course, Governor Fallin passed the legislation that made it a law that we couldn't have it, but preceding that, SGA passed its own legislation to implement that policy. Things like that really do impact everybody."
Secondly, Kirk would like students to voice their opinions regarding what can be improved, added or changed at Cameron.
"I just want them to realize what we're [SGA's] here for," she said. "We're here to help them get the absolute best college experience that they can get at Cameron. I want them to use us for that.
"If they have something that they want changed about campus, really do, I would love to talk to them and help get their ideas moving."
Third of all, Kirk would like to offer students an incentive, such as a stipend or prize, to participate in the legislation process.
"In recent years," she said, "people haven't been super pumped to write legislation because it is kind of daunting in addition to all their other assignments…I want the members to be excited and willing to write legislation because it is a process. They have to do research. They have to make sure it's good quality."
Student Activities Specialist Leslie Cothren, who is co-advisor of SGA, said legislation is an example of how SGA is the voice of the student body.
"One of the legislations they passed this year was to continue to have the ban on weapons on campus," she said. "It's a great way to get a large group of students from lots of different backgrounds with lots of different involvement, lots of different ages to come together and say, 'No we're all going to agree on this.'"
According to Cothren, in addition to giving students a voice, SGA benefits students by giving them information about the university. Students can attend the weekly meetings that are held at 5:15 p.m. on Mondays in the conference room of the Business building.
"They're opened to anybody," she said. "There's plenty of room for people to come [to the meetings]. It's a great way to see what's happening on campus, and that's good to know if you have a concern or an issue or a policy you'd like to see changed … It's a great place to ask questions."
Furthermore, SGA benefits students who would like to enrich their resumes.
"It helps whoever is hiring to look and see, 'Hey you can work with other people, you kind of know some basic rules of how to run a meeting, you know how to work within a system," Cothren said.
For students active in campus organizations, Cothren said they can receive funding for their events through SGA.
"If your representative has been at the meetings," she said, "and they've been coming, and they've been active, you can apply for money to help with your event. So, if you're doing an all-campus event, you can come to SGA and say, 'Hey, we'd like a little more money to help with this.' SGA has money that their finance committee can offer to help."
Like Kirk, Cothren said not all students are aware of what SGA can do, so informing them about SGA might encourage them to be more involved.
"If people want to run for senator positions," she said, "they totally should. We have a lot of options available, and it's a really good way to get involved … Either run for a position or see if you are the one who's going to be selected from an organization to be a representative."
For more information about SGA, students can visit Cameron. edu, send an email to cusga@cameron.edu, stop by the SGA office on the second floor of the MCC or call 580-581-2444.
Tags FeaturedVicky Smith
You may also like...