Signing on: zooming in on the new year to come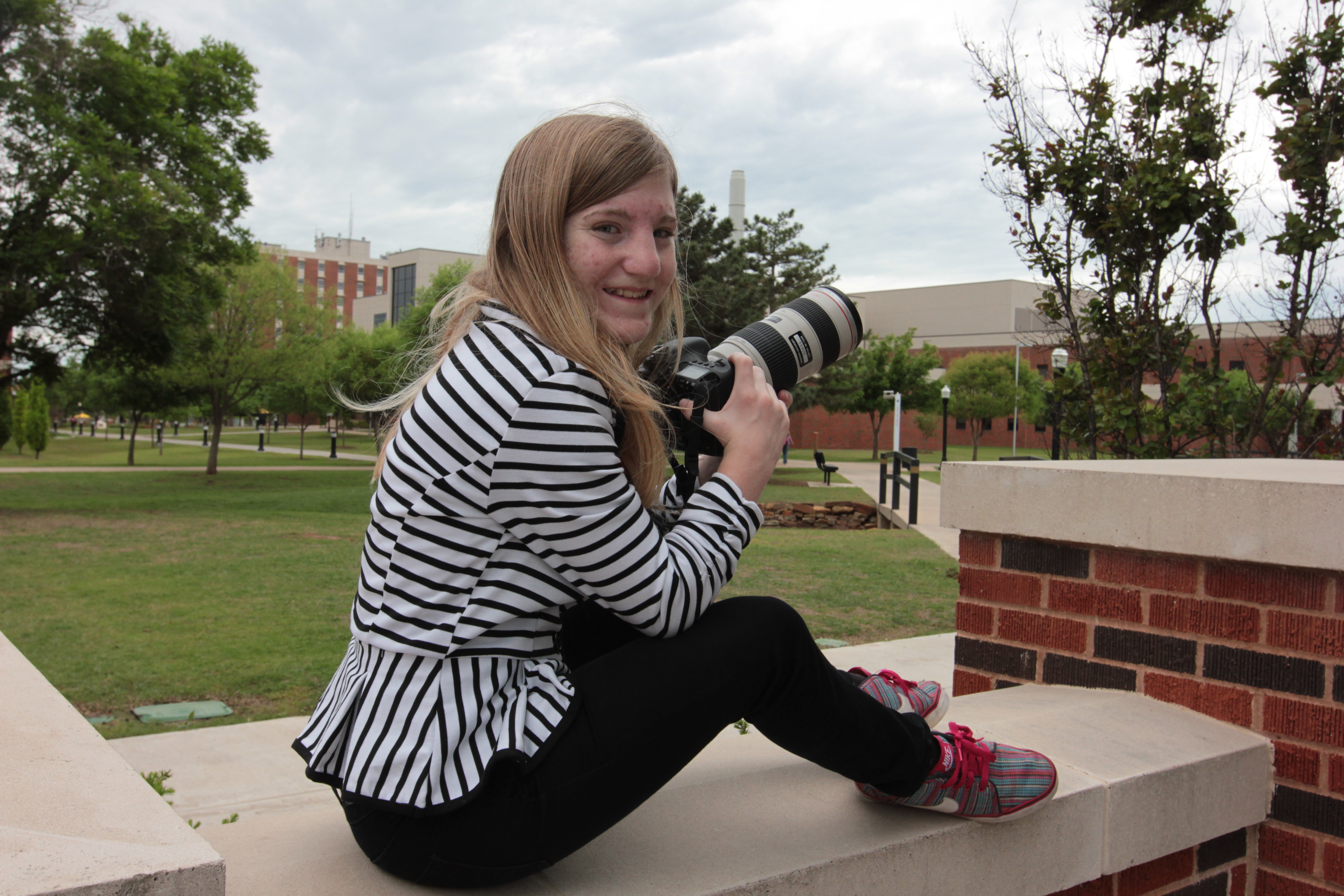 ---
As the spring semester draws to a close, I am honored to announce my position as the next managing editor of "The Cameron University Collegian." Beginning in the fall, I will embark upon my journey to rule the empire.
Okay, maybe that was Darth's plan, but still I am excited to once again serve in a leadership capacity at the newspaper that claimed my heart.
I got my start in journalism my freshman year of high school by joining the yearbook staff. At first I began as a writer, but during my sophomore year our staff purchased new DSLR cameras. Like any aspiring photographer, I fell in love with the tool first before the art. Shortly thereafter, I dove headfirst into my newfound passion of sports photography.
Sports photography appealed to me for several reasons. As a former junior high softball player, I found my size and athletic ability did not transfer well to the competitive high school level. I quit playing after my freshman year, so photography became my way to reconnect with a former passion.
I also loved the challenge sports photography brought me. Nothing warmed my heart more than arguing with the vets over which school had the worst gym lighting and talking shop with them on the sidelines. Lastly, sports photography brought me in close to the action. I had the best view in the house other than the athletes themselves.
Working on the yearbook allowed me to channel my creativity into a publication the whole community could share.
As the pages turned, I worked my way up the ladder to become editor-in-chief my junior and senior years. Late work nights, skateboarding down the hallways and eating so much pizza that the very smell of it evokes the impending doom of deadlines are memories I will forever cherish.
Fast forward to my first semester of college where I found myself in Introduction to Journalism. The class was an absolute joy and solidified my stay in the field.
I still remember the early November day when Dr. Keller gave the class Collegian applications. He followed by stating, "The future managing editor of The Cameron Collegian is in this room."
Even though I wanted to turn around and survey the room to see who it could be, deep down inside, I knew it was me.
However, I was hesitant to apply. I didn't know if I was ready for the hard work and dedication I knew working for a publication required. Thankfully, I had a group of people who encouraged me to see the talents within myself and pushed me to go after what I really wanted.
After taking News Writing the following semester and shadowing the sports editor, I became the sports editor myself in the fall of 2014. Now that I have a year of working for The Collegian under my belt, I can honestly say joining the staff is the best collegiate decision I've made.
Not only did I gain valuable experience, but I also gained eight new best friends with whom I've shared countless memories. Although it's bittersweet to see several of my fellow editors retire, I am forever grateful for the wisdom they imparted to me.
I cannot wait to begin work as managing editor and sustain our presence as an award-winning college newspaper.
Tags Krista Pylant
You may also like...