Signing off, but it's not another goodbye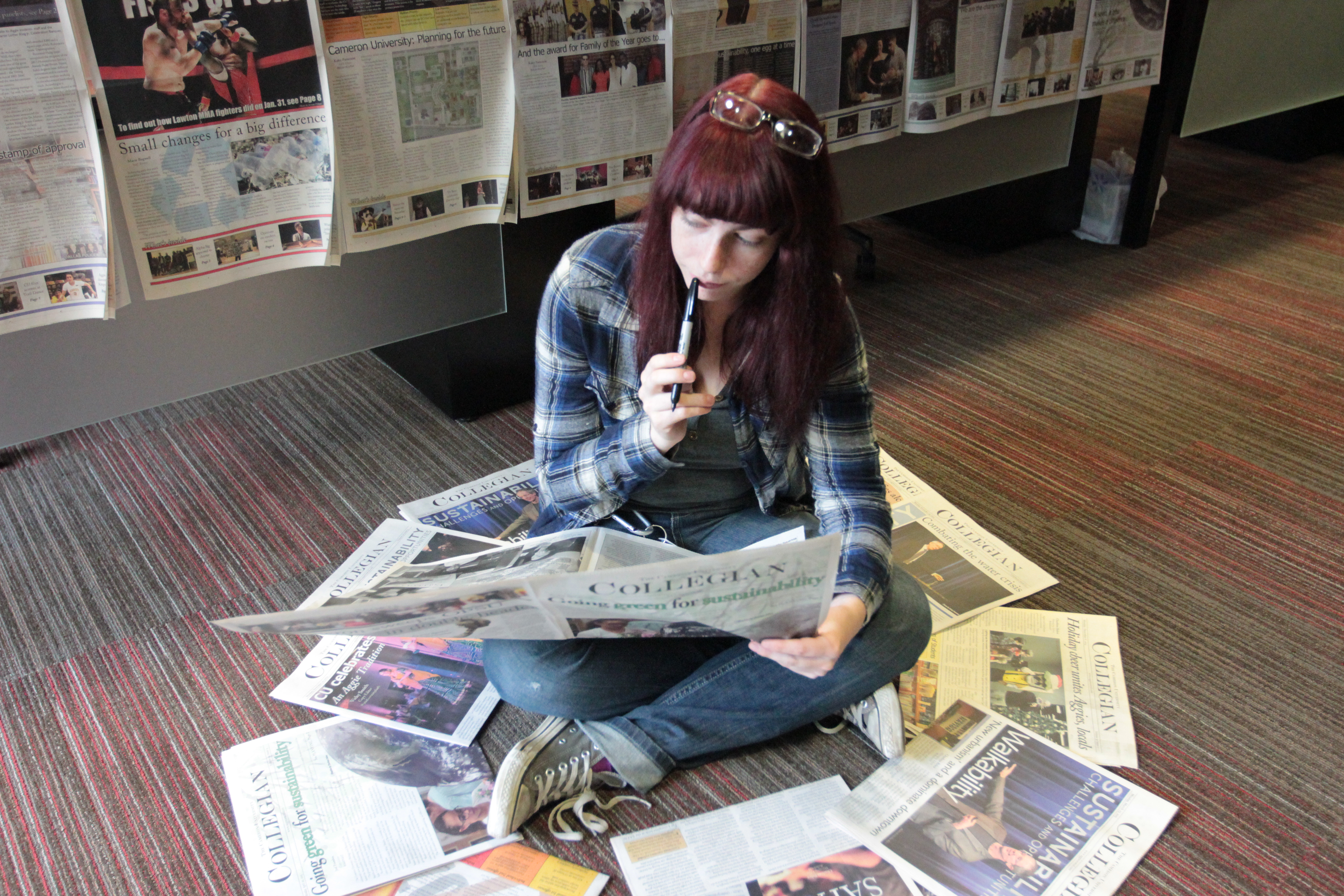 ---
It seems like so long ago.
On my first day as Managing Editor, I walked into the newsroom with jitters and a fist full of anxiety in my gut. It wasn't just the beginning of the new school year; it was the beginning of my end here in The Cameron Collegian office.
"Am I worth it?"
"Am I going to succeed?"
"What if I fail?"
These questions were answered in time, not only by our Dream Team – comprised of five editors at the time – making it out of the office alive that Friday in August, but also by my best friend and the Assistant Managing Editor Jacob Jardel.
"There's a reason they picked you for the job," he said.
It was in that moment that I remembered freshman year and a conversation I had with Dr. Christopher Keller. I was lost as a freshman, jumping from major to major trying to find my home. I knew all along where my passion was waiting, but it wasn't until I took Intro to Journalism with Keller that I realized my future was in writing and design.
His beliefs, ideals and methods of teaching changed academia for me.
He is the reason I'm putting the final touches on my last issue as Managing Editor as this is being written. Without him, I never would have thought of joining the staff, and because of him and our adviser and personal Batman, Mr. David Bublitz, our staff has successfully turned out 21 issues of pure awesome this year alone.
The inspiration and devotion these two individuals show is phenomenal, and it echoes throughout The Collegian staff on a daily basis.
This year has been far from easy with all the late nights and early mornings we spend putting together what we hope is a perfect product.
These late nights and early mornings, accompanied by looming deadlines and a lot of caffeine, have boosted the Dream Team's morale. The hundreds of hours under this kind of pressure has brought us closer together as a family, and as a team we have taken home amazing awards and earned second overall newspaper in the state for Division 1 collegiate schools.
The product may not be perfect, but it has made us all proud for sure – every single minute of it.
Now, as I enter a new phase of my journalistic career with The Cameron Collegian – one where I am no longer running the show – I'll be able to slide into the background like the introvert I truly am and actually enjoy my coffee instead of just abusing it.
More importantly, I'll have the opportunity to watch as my successor, Krista Pylant, a truly shining star, takes over the show and makes it one of her own.
I couldn't have left my baby in better hands.
After all, I've been in nearly every position, and with 21 issues under my belt as M.E. and countless more as a writer and editor, there's only one thing left on my checklist: take care of the AggieCentral website.
I'm sad to see my time as M.E. go, but this new role will allow me to focus on getting across that graduation stage while still contributing to something that has been a part of me for so long.
Besides, I've tattooed my legacy on the news pages in Volumes 91 and 92.
So while I may be leaving this role, this isn't a permanent goodbye; it's merely me saying I'll see you all around.
You may also like...