Next on stage, '110 in the Shade'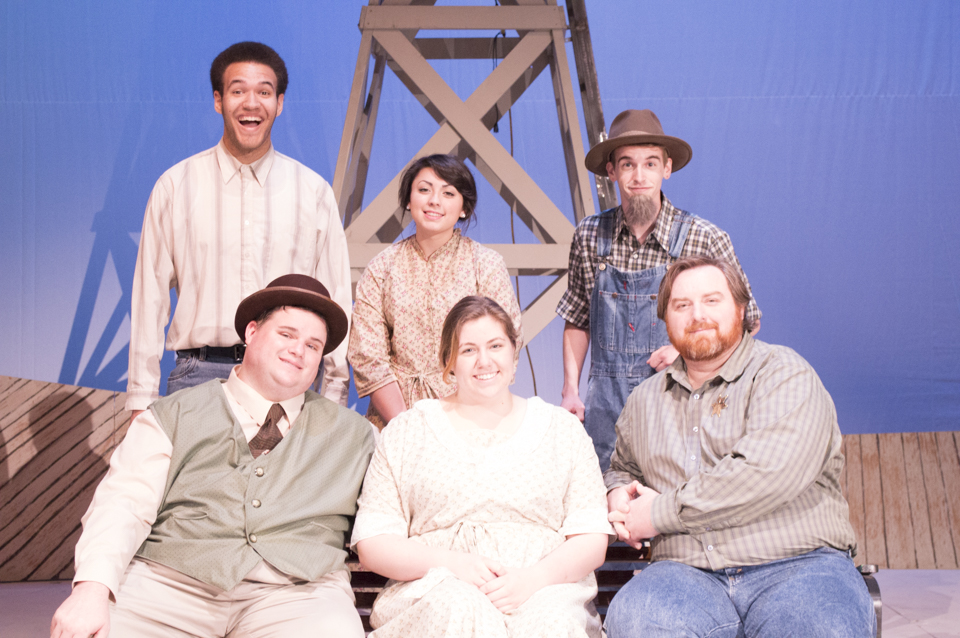 Joel Frambes
Copy Editor
@JoelPole12
On April 23, the Cameron University Department of Theatre Arts will raise the curtain for their production of the musical "110 in the Shade".
Tom Jones musically adapted the show from the play "The Rainmaker" by N. Richard Nash. "110 in the Shade" originally debuted on Broadway in 1963. The theatre department is producing the 2007 revised version of "110 in the Shade" with their own original spin.
Senior performance theatre major Mark Branson believes the big name musical will translate well to the local stage.
"There's automatically something attached to that [name] that most people are aware of," Branson said. "It's nice to have positive expectations from the potential audience."
In an American town in the southwest, which the theatre department changed to be a small town in southwest Oklahoma, Lizzie Curry, an unmarried ranch owner played by sophomore music education major Reagan Williams, faces a severe drought alongside her fellow townsfolk.
Senior performance theatre major Byron Phillips plays charming con artist Bill Starbuck, who is hired by Sheriff File for $100 as a rainmaker. File, played by Branson, is a divorcee interested in Lizzie, who refuses to settle down with someone until she becomes a victim to the charm of Starbuck.
In order to portray the slick attitude of Starbuck, Phillips understood the character's ability to appeal to everyone he meets.
"I'm trying to personally emphasize the snake oil salesman shift to the role," he said in reference to his character's promise of rain within 24 hours of his arrival.
Starbuck continues to woo Lizzie, whose love for the con man blossoms from his sincere encouragement of her desire to follow her dreams. Even when the sheriff discovers his troubled past, Lizzie continues to defend Starbuck and tries to help him come clean and give up a life of lies.
There's a lot to look forward to with this student produced musical according to Williams.
"The show is going to be great," she said. "We've been working really hard."
The production debuts at 7:30 p.m. this Thursday with showings on Friday and Saturday at the same time and a final run at 2 p.m. on Sunday.
Tags Joel Frambes
You may also like...