Cameron set to host conference tourney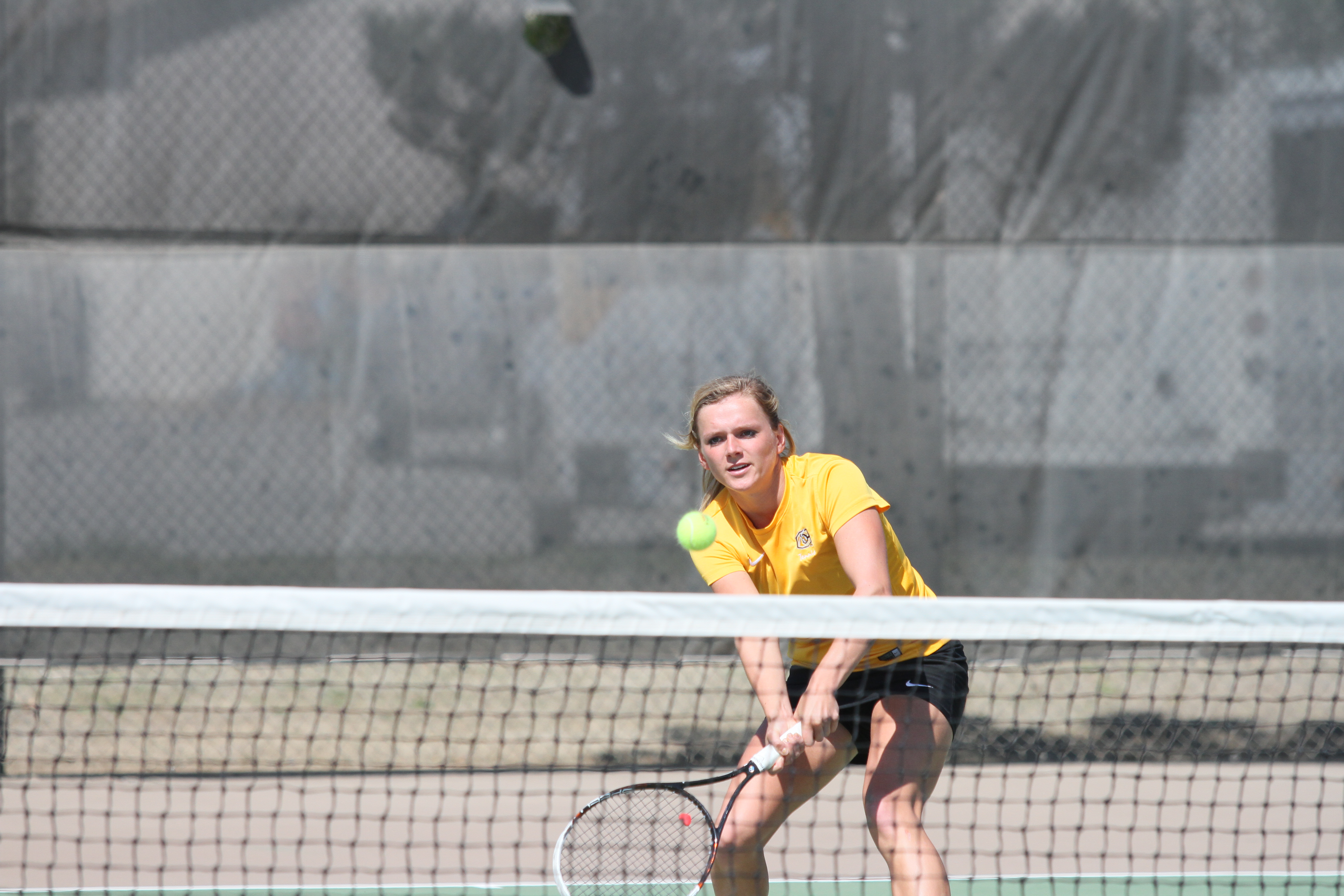 Krista Pylant
Sports Editor
@KristaPylant8
Cameron University will host the Lone Star Conference Tennis tournament on April 24-25 at the Streich-Henry Tennis Complex.
Cameron, Texas A&M- Kingsville, Tarleton State and Midwestern State are the four women's teams competing in the tournament.
The 2014-15 season is Cameron's first time to host the tournament despite limited court space.
According to Cameron head coach James Helvey, the tournament is usually located at a neutral site that houses over 20 courts compared to Streich-Henry's eight, but with only four teams remaining in the conference, Cameron was a perfect fit.
Helvey, who has been at the helm of CU tennis for 22 years, said the familiarity will play into the Black and Gold's home court advantage.
"We always play well at home," Helvey said. "It keeps us kind of in control of what we're doing. The music is playing on our courts when we're warming up. Although we do like to travel, it's just nice to be able to hold this event."
The tournament begins on April 24 with two semi-final matches and picks back up the following day on April 25 for the championship match.
Post-season play will be single elimination and whichever team clinches five points first wins the match.
Because regular season play is ongoing, tournament seeding will not be determined until conference play is completed.
With a win against Tarleton State and losses to Texas A&M- Kingsville and Midwestern State, the Aggies sit third in conference standings with a record of 1-2. Last year's conference champion, Midwestern State, is undefeated at 3-0.
For Helvey, the doubles lineup for Cameron will be the biggest challenge going into the tournament, but he is confident in CU's singles pairings.
"We've been changing our doubles lineup around quite a bit," Helvey said, "so it's hard for me to get a read on what we're doing. I don't know what I'm going to do yet in two weeks [with doubles lineup], but singles have been really solid. I'm real proud of our girls in any spot."
The CU squad consists of six players: junior Angie Torres, sophomores Paula Gutierrez, Magdalena Kovinic and Samantha Wood and two freshmen Dejana Veljic and Eugenia Sanchez.
Going into the tournament, Helvey gave a breakdown of the Aggies to watch.
"Paula's been playing great at one and Angie's been doing pretty goo d at two,"Helvey said. "Sam's got the best record on the team at three. I think she's only lost maybe two matches the entire season.
"Magdalena's got a pretty good record at four, and Eugenia and Dejana at five and six. Dejana's been struggling down there, but as a freshman, she's starting to come around and her tennis is getting better."
With only two matches remaining in regular season play, the Aggies hold a 12-7 overall record, are 4-3 at home, 7-2 away and 1-2 at neutral sites.
You may also like...