Cameron faces downward enrollment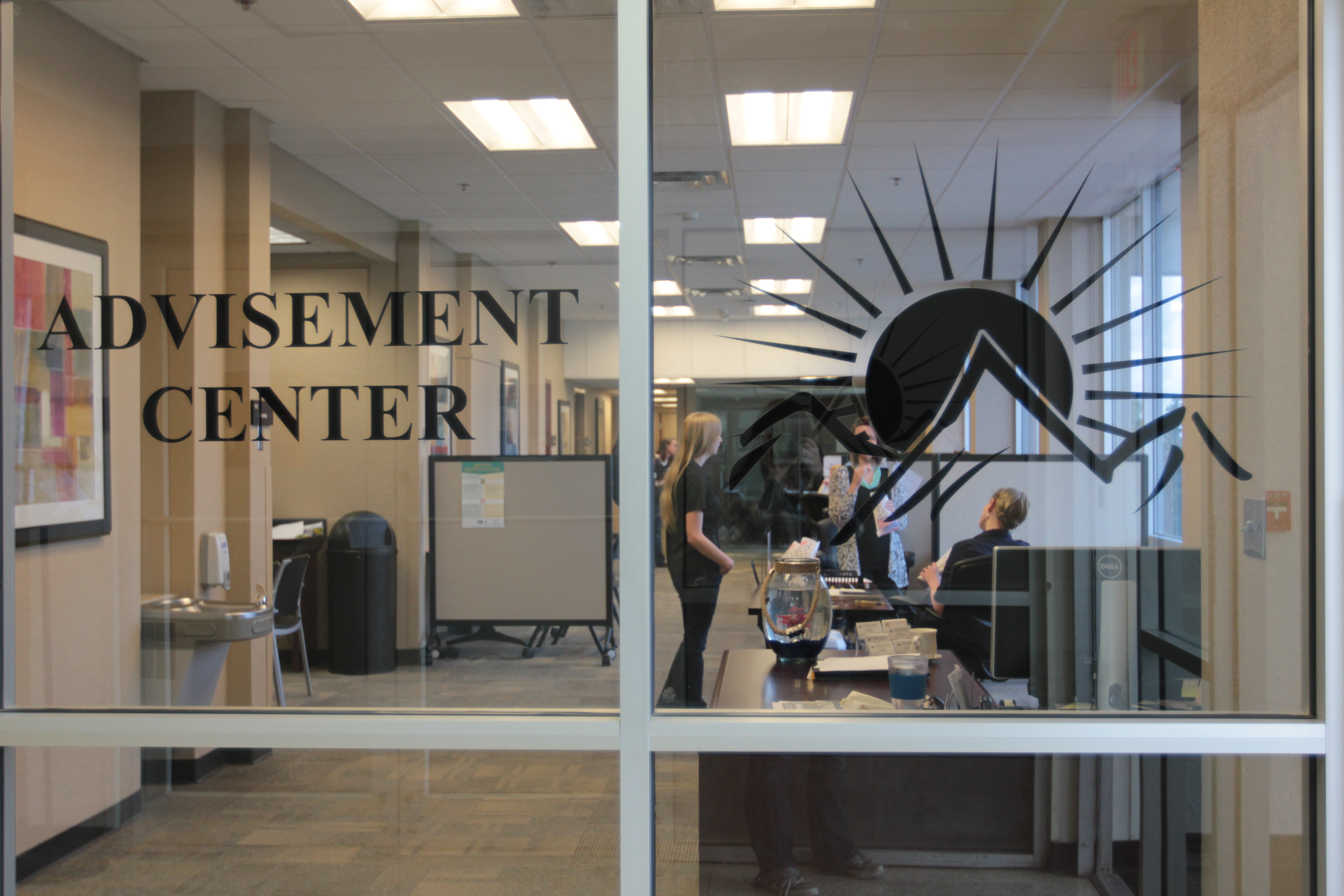 Incoming freshman: About 60 freshman enolled during one of the Aggie Enrollment Days, held on Friday, April 24. The enrollment days, which occur almost every Friday of the summer, provide orientation and registration for incoming Cameron students.
Charlene Belew
Managing Editor
@CBelew15
Enrollment is down for Cameron University and has been decreasing slightly since 2011 brought 6,463 Aggies to campus.
Cameron University President John McArthur said Cameron is not the only regional institution with lower enrollment, and although the Black and Gold's may be a slightly larger decrease than other Oklahoma institutions, two factors, including the decline of students attending college and the number of students completing college, play into lower numbers.
"Cameron's enrollment follows our economy fairly closely, but in the opposite direction of what you might think. When the economy is weak, our enrollment grows because that's the time when people are unemployed," McArthur said. "As the economy's gotten better and your classmates are able to find jobs or improve their jobs from part time to fulltime, some of them no longer take classes or they don't take as many classes."
McArthur said other things influence lower enrollment numbers at Cameron compared to other higher educational facilities in the state. As the population in southwest Oklahoma decreases, enrollment statistics reflect the downward trend.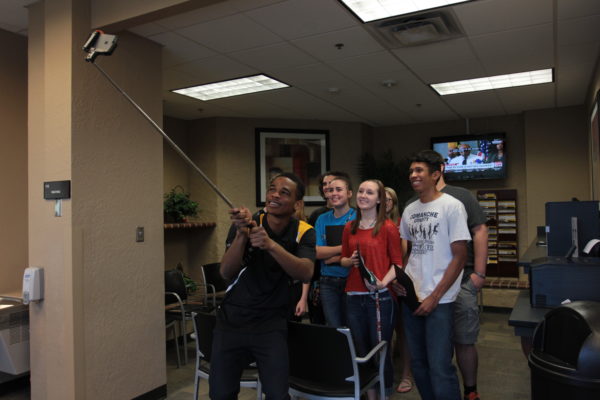 For example, fewer students attend area high schools.
"Half of our students come from Lawton, MacArthur, Eisenhower, Cache, Duncan and Elgin [high schools]," McArthur said. "As the high school classes get bigger and smaller, we follow those patterns."
Military students, those who are deployed or shift missions while in school, also play a role in the decreasing numbers.
As the enrollment numbers slowly decrease, students may begin to feel the effects in and outside of the classroom.
With enrollment comes budgeting, and according to McArthur, half of the budget comes from taxpayers of Oklahoma while the other half comes from student tuition and fees.
"[The legislature] allocate[s] a lump sum to the State Regents, and then the State Regents divide up shares among the different institutions," McArthur said. "The resources we have available to support students is directly proportional to the number of students."
Student Activity Funds and the amount of classes offered are also affected by enrollment.
Currently, SAFAC fees are $10 per credit hour per student.
"The more students and then the more classes they take, the more SAFAC money there is. So we're down from 6,000 students to about 5,400 students. That's that much less money the SAFAC committee has to spread out," McArthur said.
The SAFAC committee, which is comprised of Dr. Deidre Onishi, Dr. Justin Walton, Dr. Holly Rice, Colton Rancourt, Kristina Hill, Alexandra Kolinski, Madison Geiger, Cody Jackson, Sidney McCormack, Nikki Kirk, and Casey Meek or this year, is in charge of handling proposals and divying out funds to departments on campus.
Zeak Naifeh, Debbie Mefford and Leslie Cothren also serve on the committee to provide instruction and training.
This year, SAFAC received 32 budget requests. Naifeh said the committee works through the requests alphabetically and makes financial decisions about which requests could bring the most impact to students.
Most semesters, requests out number the amount of SAFAC funds available, and because of this, Naifeh said no organization this year should expect to receive more than they did last year.
While it is possible for SAFAC charges to increase, McArthur said he would prefer the idea come from students as opposed to administration, noting an increase isn't planned on at the moment.
This year's SAFAC allocation committee should wrap up their meetings in June, and departments receiving money from the pool of funds will be notified at this time.
McArthur said faculty members also feel the sting of a downward enrollment.
"The faculty are the primary influence because their first job is teaching you," McArthur said. "If there are fewer students to teach, then we need fewer faculty to teach them. As an institution, we try to keep our faculty-student ratio about one to 20. If it gets much lower than that, say 18 to one, when someone retires or resigns, we look at refilling the lines. We don't fire people. Our enrollment doesn't usually change enough to terminate employment."
That means professors change curriculum as they pick up other courses to instruct from professors who retire, leaving behind open vacancies that aren't quite ready to be filled.
To combat the effects, McArthur said programs, some of which are set up by the Office of Prospective Students and the Admissions Office, put a lot of emphasis of bringing in new students.
Outreach into high schools not only informs potential future students about Cameron, but also about attending college.
"We track the number of students by grade in the area high schools, so that kind of gives us an idea of the population that's incoming," McArthur said, noting projections for the upcoming semester come from the 11 surrounding counties CU serves.
Other outside measures to bring students into the Black and Gold community includes talking to younger students in the sixth, seventh and eighth grades.
"Right now, we're putting a lot of emphasis into science, technology, engineering and math," he said. "So we're putting efforts into that, but because of their age, we probably won't see any results from those initiatives for four to six years."
The final area of recruitment for CU is with adult learners, McArthur said. Because Cameron offers associates degrees and bachelors degrees, some students have attending the two-year degree and have already started working.
Reaching out to these former students, acknowledging that they have the skills to come back and complete a bachelor's degree and asking how the University can help these people come back to school is also an ongoing initiative.
"We're very early in, but right now it looks like fall of 2015 is going to look fairly similar to fall of 2014. Not all of you enroll early, so it's hard to predict," he said.
For more information on enrollment statistics, visit www.cameron.edu/iraa/factbook.
You may also like...