Alabama Shakes in 'Sound Color'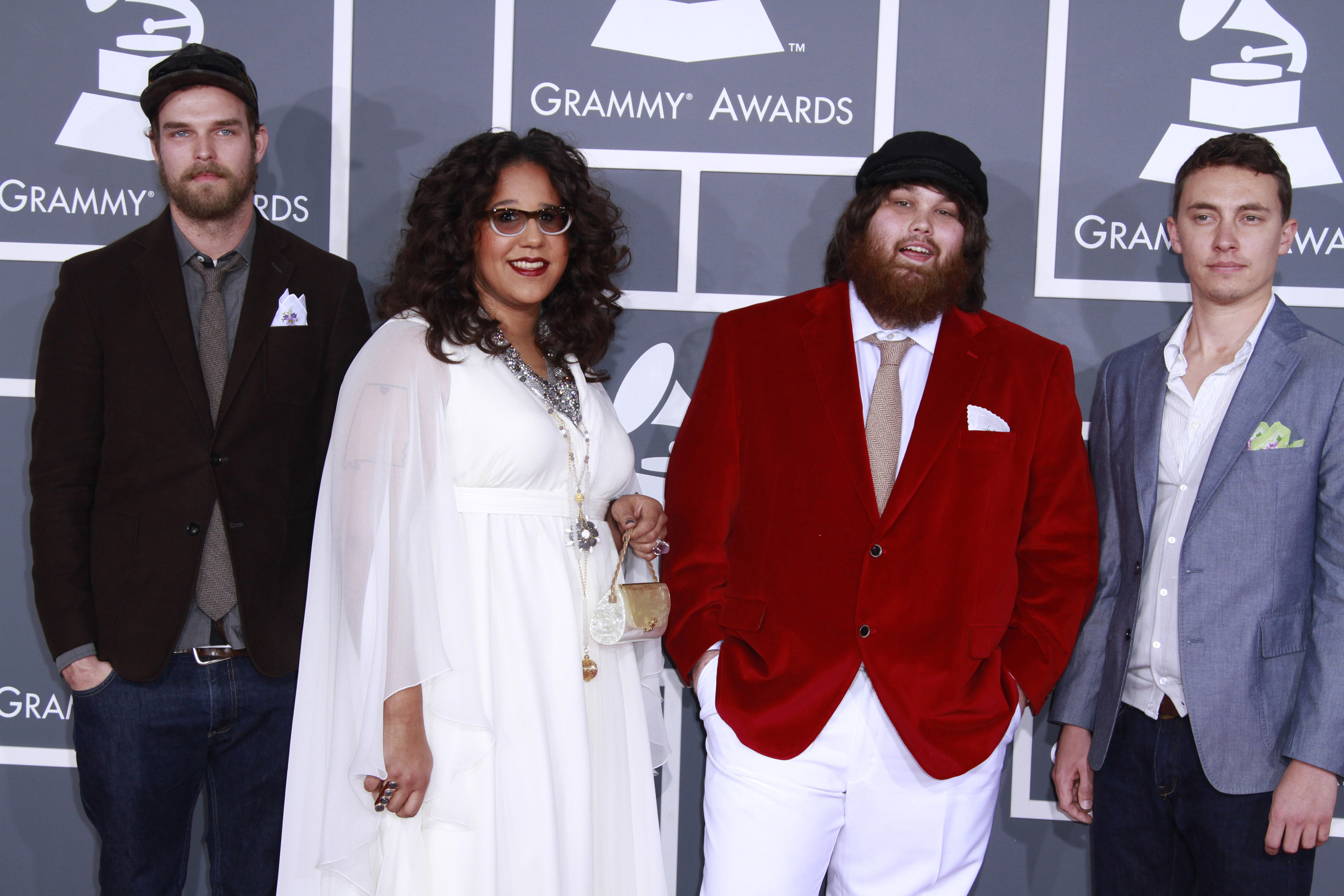 Alabama Shakes arrives for the 55th Annual Grammy Awards at Staples Center in Los Angeles, California, on Sunday, February 10, 2013.
Kaley Patterson
A&E Editor
@KaleyKayPatt
It's been three years since Alabama Shakes made the radio waves quiver with their single "Hold On." Now the band from Athens, Ala., takes their music to new heights and depths with their second album "Sound & Color."
Lead singer and guitarist Brittany Howard dominated the band's first record "Boys & Girls" with her earth-shattering vocals. But in "Sound and Color" the rest of the band – bassist Zac Cockrell, guitarist Heath Fogg, drummer Steve Johnson and keyboardist Ben Tanner – quake alongside Howard's voice.
The band received three Grammy nominations in 2013 for their record "Boys & Girls" – Best New Artists, Best Rock Performance for "Hold On" and Best Recording Package. Their first album also went gold in March of 2013 for selling over 500,000 copies in the United States. That's a tough act to follow with a sophomore album, but instead of trying to regurgitate their former sound, Alabama Shakes decided to play whatever they wanted.
"Boys & Girls" and "Sound & Color" both resonate with the band's southern roots, but in the opening track of their new record Howard says, "A new world hangs outside the window".
A perfect transition into the funky first single release of the album "Don't Wanna Fight" told fans to expect something new, aggressive and vulnerable from their sophomore album. Howard pleads "I don't wanna fight no more" until her last breath behind a decrescendo of a bass and kick drum.
The second single released before the album and fourth track, "Future People", shows off Howard's ranging vocals with her belting out a beautiful and haunting falsetto that brings her whole soul up from the very depths of her body.
The band has no problem matching Howard's dynamics in the song, which shows how the band has grown together after years of touring across the world. They're far from the shack where they used to jam after class at East Limestone High School.
"Gimme All Your Love" is the song listeners will have stuck in their heads after listening to "Sound & Color". The song takes Memphis blues and mashes it up with some foot tapping, finger snapping, head bobbing southern rock and roll.
Tempo and tone change make the song memorable and shows the progression of the Alabama Shakes. Howard's voice screaming out "gimme all your love, gimme all you got, baby" has listeners with their hands up in the air like she's preaching gospel.
The rest of the album is still Alabama Shakes at their finest. "The Greatest" will remind fans of the Red Hot Chili Peppers and Kings of Leon with the fast pace of the kick drum and quick guitar strums. Howard's voice is deep, fun and soulful. "Shoegaze" reminds listeners of hot summer nights out on the town, while "Miss You", "Gemini" and "Over My Head" sets listeners back a moment to reach in their souls and take a good luck.
"Sound & Color" is the sophomore album successful first album bands should try to replicate. Alabama Shakes took everything they were good at and transformed it to a completely new sound. It doesn't replicate their former success; "Sound & Color" took it to new heights.
You may also like...