A decade of wins for CU men's golf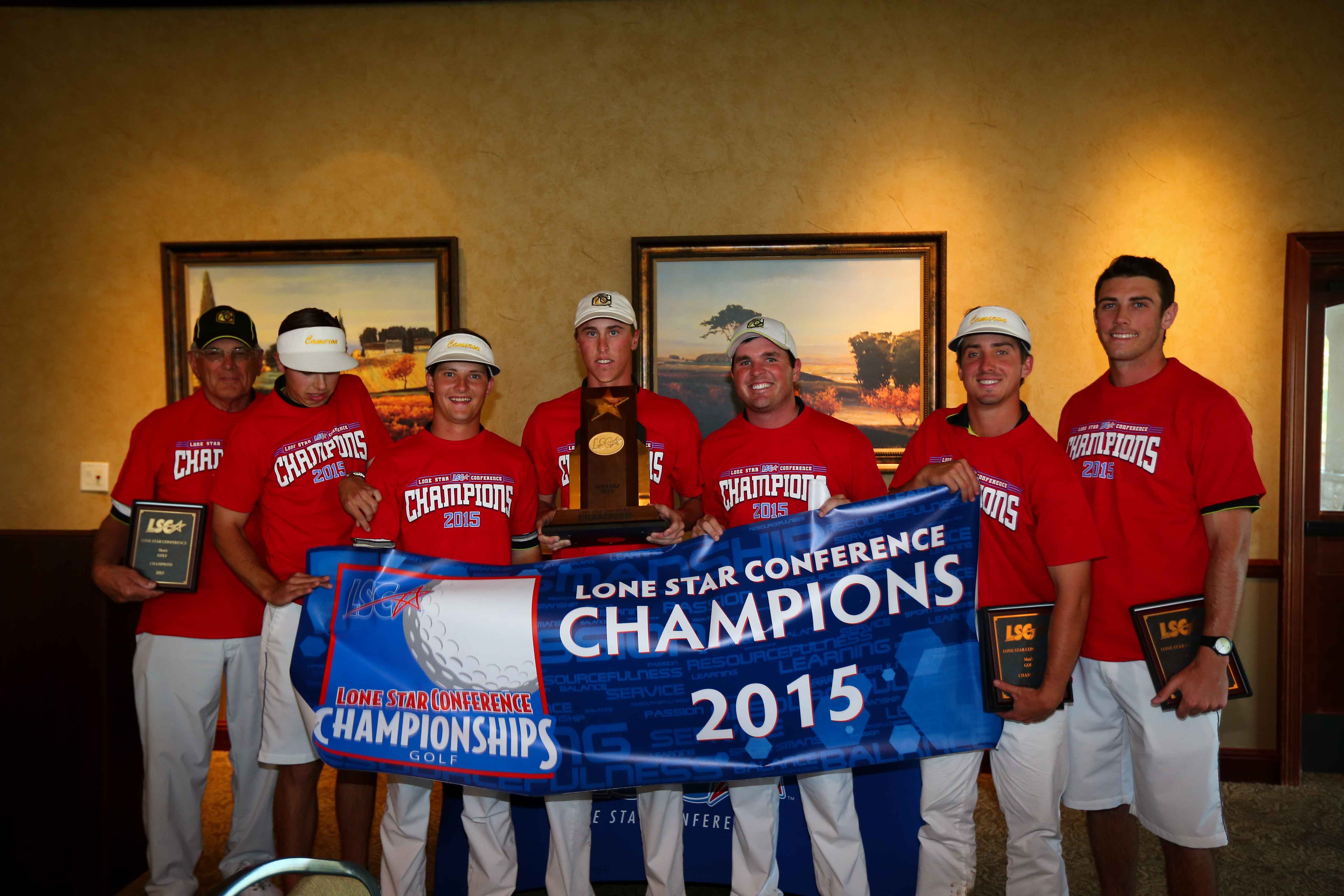 Kaley Patterson
A&E Editor
@KaleyKayPatt
The Cameron men's and women's golf teams took their clubs to the Lone Star Conference Championship on April 20-21 at Frisco Lakes Golf Club in Frisco, Texas. The Aggies took their tenth LSC men's golf title, while the Lady Aggies placed sixth.
The men played medal/match play and battled against West Texas A&M on the first day beating them three-two.
Each played two rounds that day and Zander Winston sat at second place with a 142 while three other teammates held seats in the top ten with Cullen Stahl in fifth with a 146, Dylan McClure and Bradley Ferrell both tied at seventh with 147. Corey Bounds placed 19th with a 154.
On the second day, the Aggies took the title from rivals Midwestern State University in a sudden death medal match play.
Ferrell played four strokes better and Winston shaved three off of his score from the day before. But MSU bested Stahl by two strokes and McClure by one.
Bounds tied with a 76 in round three, which caused a playoff with MSU. The Aggies only needed one hole to take the title home. Bounds recalls the sudden death match as an intense moment for the team.
"Fortunately we got the job done on the first playoff hole to win by two strokes in the playoff with a clutch birdie by my teammate Dylan McClure," Bounds said. "The playoff was a great pressure experience."
Winston kept his second place seat with a 216 and Stahl sat two strokes behind, but both received spots on the LSC All-Tournament team.
McClure tied for 10th place and Bounds took 18th place. This is the Aggie's tenth time to take the title since 1989, but this is their fourth year consecutively breaking a team record.
In a press release with Cameron Sports Information, Cameron men's Golf coach said the Aggies performance at the LSC Championship was legendary.
"It was a long day; we were rocking along pretty good until holes 15 and 16 hurt us and forced that playoff," Hrnciar said. "The team handled the playoff really well and serves us really well for regional's coming up. The great thing is that it prepares the group, and you can't duplicate that scenario anytime else.
"This championship is special for the program because it moved us past Abilene Christian who has since left the league.  It will be going tough for another program to pass the record we set today."
Even though the Aggies succeeded at the LSC Championship, Bounds said the team is focusing on the next horizon.
"It is nice to break a Lonestar Conference win record," Bounds said, "but all of this is now behind us. Our main focus now is to diligently prepare our games mentally and physically in order to get our games peaking for the most important part of the season.
"Our coach Jerry Hrnciar has done a great job at getting our games ready for this playoff season and will be pushing us to work that much harder these next couple weeks to give us the best opportunity to play our best golf."
You may also like...