2015 Aggie graduates celebrate through spring events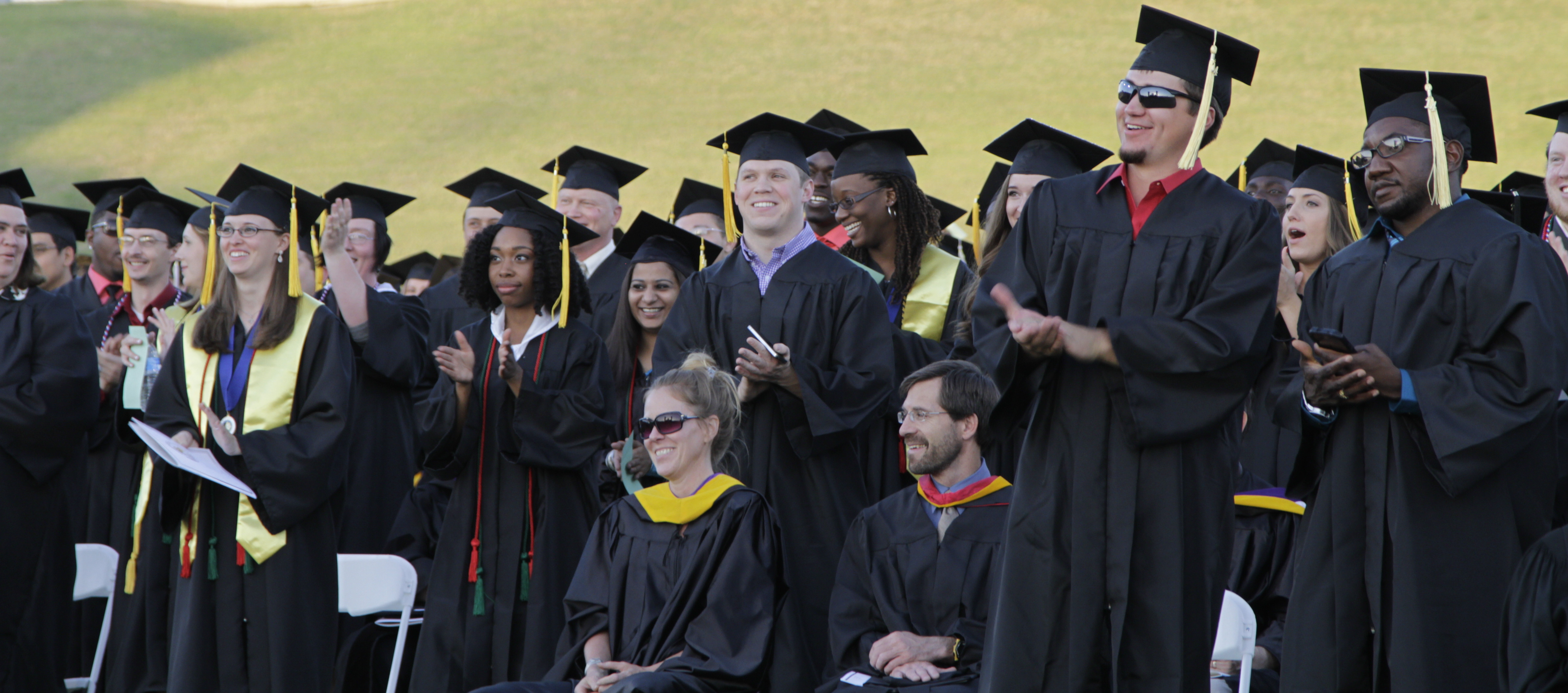 The Collegian Staff
With graduation only 26 days away, Cameron University has put on a variety of events for Aggies in the Class of 2015 to prepare them for the moment when they cross the finish line.
The graduation fair, sponsored by the Cameron University Bookstore, took over the McCasland Ballroom for the majority of March 26 to ensure seniors could complete their checklist before May 8.
Bookstore manager George Woodwards, assistant manager Debbie Havens and sales associate Linda Purdue are the brains behind the graduation fair each year.
Woodwards said before the graduation fair, students were able to fill out order forms and pick up their graduation items later.
"With the graduation fair however, we are able to order large quantities of graduation regalia and have it all here in one place," Woodwards said. "So it's like a one-stop shop."
During the fair, Aggie seniors were invited to apply for graduation, purchase their cap and gown, examine student loan debts and options available and look further into possibilities for graduate school.
"If students wanted to order a class ring, there was a company that had a booth set up at the fair they could do that with," Woodwards said. "There was another booth set up for students who wanted to order graduation invitation, and even a station where students could have their pictures taken."
Other Cameron organizations at the graduation fair were from the Registrar, the Alumni Assocation, Career Services, Admissions and Financial Aid.
Career Services Coordinator Paula Merrifield worked at the graduation event and said the fair is a wonderful opportunity to simplify the process of graduating for students.
"They no longer have to run across campus to different offices to get everything done," Merrifield said. "The end of the semester is stressful enough for most students."
Career Services helps graduating seniors by providing them with the skills to build their resumes and tips on how to better interviewing processes.
"We also work with local and national employers to identify job opportunities for Cameron graduates," Merrifield said.
Career services also provided sign ups for mock interview and resume reviews. About 35 students signed up for resume reviews and only four spots remain for mock interviews with an employer.
The graduation fair offered a raffle for diploma frames.
CU's commencement ceremony is at 7:30 p.m. on May 8. The hooding ceremony for graduate students is set for 3 p.m. on the same day in the Aggie Gym.
This year's commencement speaker is actor and environmentalist Ed Begley, Jr.
Tags Featured
You may also like...