Students win at state-wide ADDY awards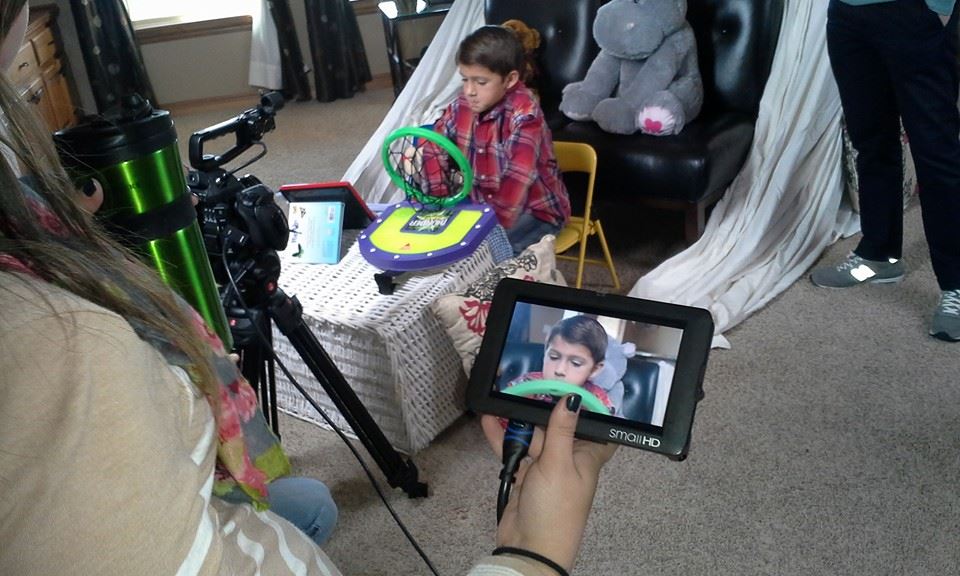 Hafsa Farah
Staff Writer
At 6 p.m. on Saturday February 28th, the ADDY Awards ceremony was held at the Chevy Event Center in OKC.
This is the second year in a row that Cameron University students have entered in the American Advertising Federation's American Advertising Awards, commonly known as the ADDYs, through the Oklahoma City Ad Club.
Assistant professor of marketing Dr. Theresa Billiot teaches the classes that prepare students for entering the ADDY awards competition. This semester several of her students were recipients of that honor.  Billiot described the guidelines for the project.
"Students were required to create a TV commercial, but they had to develop and execute their TV concept," she said. "All four student groups shared a real budget of $5,000, which was provided to them by their client Red River Best Chevy Dealers. Students had to recruit for additional human resources such as actors to help them execute their projects."
Billiot explained the benefits of receiving an ADDY award.
"Advertising agencies use these awards to help them gain clients, while our students will use these awards to help them gain marketing and advertising jobs," she said.
After doing her best to prepare them accordingly, Billiot had high hopes for the students who took her classes for entering the ADDY awards.
"From the first day of class, and as stated in the course syllabus, students knew that their work would be entered in the ADDYs," she said. "I spent the first half of the semester teaching students about a theoretical framework called STEPPS [social currency, triggers, emotions, public, practical value, storytelling].
"The lectures were designed to help students understand, both broadly and in-depth, certain aspects of content marketing to help them enhance their competency and to help them succeed as marketing and advertising professionals."
One of Billiot's students, senior communication major Kaylee Jones, was a recipient of an ADDY award. Jones learned a lot throughout Billiot's class working on her project for the ADDY competition.
"I created a four part marketing concept for Jim Glover Chevrolet of Lawton with four teammates from my advertising class in the fall 2014 semester," Jones said.
"Our project consisted of a commercial, which was what we submitted to the ADDY's; a newspaper advertisement; a direct mailer; and a radio spot. For the project, we had to incorporate the STEPPS framework to market the latest Chevy Tahoe."
Jones specified where the ideas behind her group's project originated.
"Our inspiration was to create an ideal Chevy consumer, and we thought that person would be a woman, more specifically, a family woman who needed a hand in her daily routine," she said. "We personified the Tahoe through our commercial, making it open doors for her and babysitting her kids for her. We ended up winning a bronze metal for it at the ceremony."
Jones says the most important thing she learned was collaborating with a team.
"I learned a lot about being part of a group more than anything," she said. "Most of my classes at Cameron have not required a lot of group work, if any.
"In marketing, you have to be able to work with a team, and inevitably, team members do not always get along. In our group, we were able to overcome our differences, our schedules and coordinate to pull together a project of which we could be proud, and I think that is a success in itself."
"I would advise anyone, no matter your major, to take a class with Dr. Billiot," she said. "Even if you do not agree with her ideas, I truly believe she makes students think outside of the box about the products and the media we consume."
Jones went further to advise students who aspire to winning an ADDY.
"Regarding the competition, I do not have a strategy to win: just listen to Billiot, study the marketing strategies she brings into class and throw yourself into your project," she said. "With a little bit of good luck, you may just win an ADDY yourself."
Tags FeaturedHafsa Farah
You may also like...
Sorry - Comments are closed