Students win at 55th Model UN Session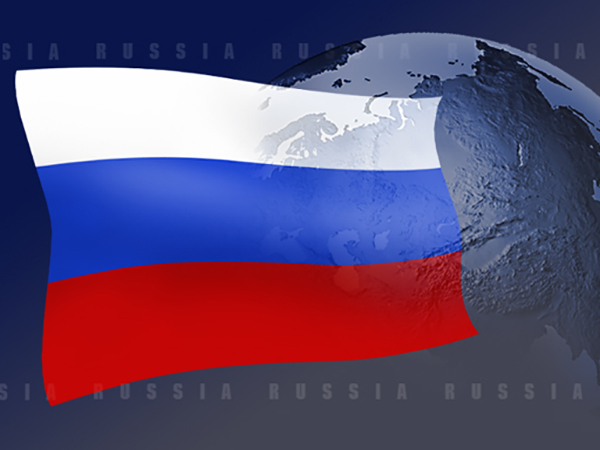 Vicky Smith
Student Life Editor
@pinkwritinglady
This February, two Cameron students received awards at the Midwest Model United Nations 55th Session held in St. Louis, Mo.
Kelly High, a history and political science major, won Outstanding Delegate on the Security Council, and Chris Greene, a political science major, won the Delegate's Choice Award for his performance on the General Assembly Committee.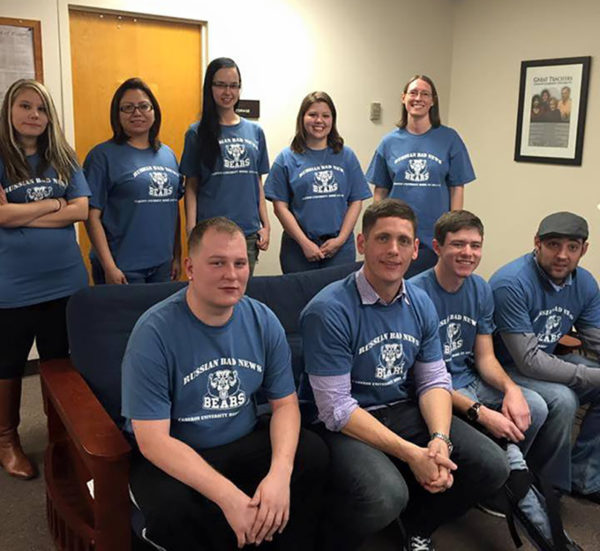 The entirety of the Cameron team included Brandon Clark, Norman Holcomb, Jacob Martin, Sabrina West and Aubrey Whitefeather.
According to the United Nations Association of the United States of America.org, "Model United Nations is an authentic simulation of the UN General Assembly, UN Security Council or other multilateral body, which introduces students to the world of diplomacy, negotiation and decision making.
"Students step into the shoes of ambassadors of countries that are members of the UN … The students, better known as 'delegates,' debate current issues on the organization's vast agenda."
Assistant Professor of Political Science Dr. Wendy Whitman-Cobb said the Cameron team represented the Russian Federation at the conference this year and had been preparing since last year.
"They worked through the summer," she said. "They met at least once a month in the fall, and we moved into twice a week at the end of the fall and into the spring semester. They read about Russian history [and] Russian policy.
"Each student was assigned to a different committee, so they had different issues that they had to research and put together position papers on stating where Russia stands on different issues."
At the conference, different groups of people voted on who would receive awards.
"Performances were judged by committee chairs and the staff members of Midwest Model UN," she said, "who look for how well students work together across different delegations, as well as in teams."
She said the staff voted on the award given to High, and fellow delegates voted on the award given to Greene.
"Kelly High was [awarded] the best delegate on the security council," Whitman-Cobb said. "[Her winning] scenario was that Russia was cyber-attacked by a firm that was sponsored by the country of France, so they [students] had to figure out: how are we going to solved this problem without escalating us to war?'"
To Whitman-Cobb, the best part of the conference was observing the students as they participated.
"I like to see the students get into it and be able to go, 'Wow, I can't believe I did that,' and get so excited that they were able to accomplish something," she said.
Next year, the Cameron team will be representing the country of Chad, and Whitman-Cobb said all students are welcome to attend, regardless of their majors.
"We just ask for dedication and willingness to learn," she said. "[In preparation,] we talk about world issues. We talk about procedures. We talk about how to write resolutions. We talk about parliamentary procedure."
According to a press release, "Cameron University's participation in the Midwest Model UN was funded through the Dr. William L. and Barbara Scearce Endowed Lectureship in Political Science," which Whitman-Cobb said "was really fantastic … We try to keep costs to students as low as possible."
She said students who participate in the event receive many benefits.
"It helps with teamwork abilities, negotiating abilities, international knowledge, as well as just knowing about the UN and history," she said.
"If you're going into business or any other field, those are really valuable tools – communication tools, the ability to write, the ability to negotiate. It's a great resume builder, and it's a great skill builder for when you get out in the real world."
Tags FeaturedVicky Smith
You may also like...